"VoiceBuddy" Review By SAASMantra
VoiceBuddy is a cloud-based software that produces natural-sounding voiceovers from a simple text script instantly. This app uses the text to speech technology and delivers quality results to make the sound files sound appealing. The creators of VoiceBuddy have combined both Google Wave Net and Amazon Polly into this platform to produce a natural-sounding voice. 
Everything is right where you need it. No clicking around trying to find the tools to use. The layout is designed to make sure you can start generating high-quality text to speech fast. You'll also be able to edit all of your text you put into VoiceBuddy at a moment's notice. The wide layout makes sure you can comb over your text with ease.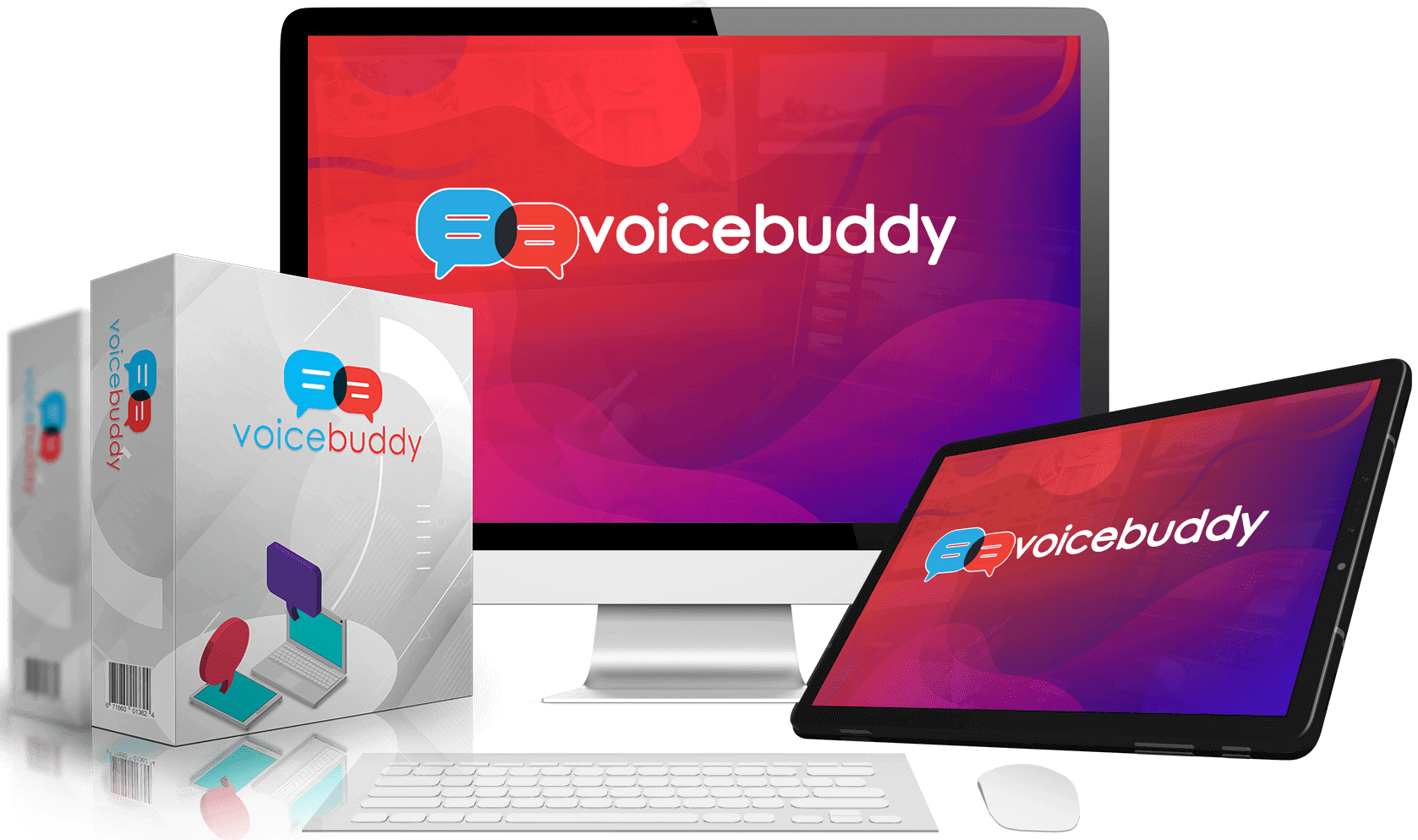 Here's What You Get Inside VoiceBuddy Dashboard
Access To The Cloud-Based VoiceBuddy App.
Integrated Google Voice Wave Net - No Programming necessary
Integrated Amazon Polly - No Programming necessary.
Access to 141 Voices To choose and use instantly.
Ability to use voices in 33 languages and target customers from multiple countries.
Ability to Create Unlimited 500 Word Text-To-Speech Audio Files!
Easy Audio Customization of All Your Text To Speech.
Who Is VoiceBuddy Useful For?
eCom Marketers & Bloggers
Voice Over Artists & Video Marketers
Affiliate Marketers & Product Vendors
Email Marketers & Freelancers
Social Media Marketers & Small Businesses
Checkout What Others Are Saying About VoiceBuddy
VoiceBuddy Creates Realistic Sounding Voices In 3 Simple Steps
Select Your Language And Voice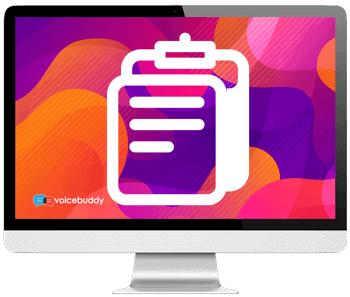 Paste Your Text Into Voice Buddy
Click To Generate Your Audio
Watch VoiceBuddy Demo Video Below
PRO's & CON's Of VoiceBuddy
VoiceBuddy is 100% newbie friendly & cloud-based software works in any niche.
You can Create Unlimited 500 Word Text-To-Speech Audio Files.
VoiceBuddy is integrated with both Google Voice Wave Net and Amazon Polly to create natural sounding voiceovers.
You can set the emphasis, pitch and speed of the speech as per your requirement.
You get complete freedom to set sentence and paragraph breaks as per your requirement.
VoiceBuddy is backed by a 30-day money back guarantee.
The front-end edition of VoiceBuddy lets you copy and paste up to 500 words to be converted into voiceover. For creating voiceovers with more than 500 words you would need an upgrade which is an added expense but optional & required only in case of lengthy voiceovers to be created.
VoiceBuddy – Pricing And Funnel Details
NOTE: Here are some Upgrade Details for your reference. You must buy the Front-End (FE) first and then you could buy any OTOs if you love.
If you buy OTOs alone, you will receive NOTHING and it takes your time to request for refund. Please remember FE is a must-have package to at least make sure the product is working well.
OTO 1
$37 one-time, (9.97 per month after) OR DS - $27 one time (9.97 per month after)
⇒ Unlimited Length copy & paste and Text file Support.
⇒ Import text from website URL.
⇒ Background music.
⇒ 1With this upgrade, you can convert the Script into Any Language with Multi-Language Voiceovers.
⇒ Create Video from Bunch of Images & Pixabay Integration.
⇒ Ability to Upload them in Youtube + Social Sharing.
⇒ Agency license gives you 1 User access but different Logins (Gives access for Employees/Sub-Users).
VoiceBuddy is a reliable solution to get natural sounding voiceovers in no-time. The normal apps that have text to speech technology will have either Google Voice Wave Net or Amazon Polly. VoiceBuddy has both of these integrated and hence you get quality voiceovers which sound natural by just copy-pasting the text of your choice.
You get full freedom to moderate the breaks in the sentence & paragraph for more natural talking. You can also set the pitch & speed of the audio as you want the audio to sound. The layout is designed to make sure you can start generating high-quality text to speech fast and edit all of the text you put into VoiceBuddy at a moment's notice. Get Access NOW!!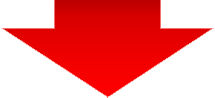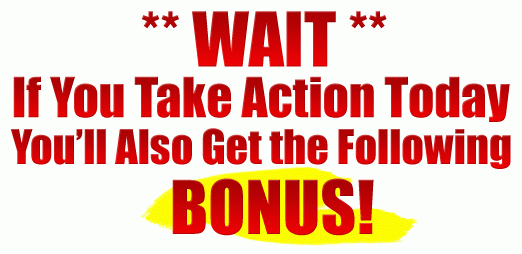 NOTE: Access To All The Bonuses Will Be Delivered In Your WarriorPlus Portal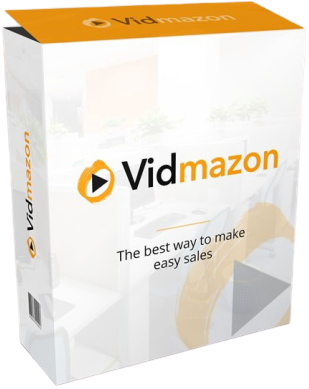 VidMazon is a brand new cloud-based app that automatically creates videos for Amazon products, optimizes for top rankings, gets you FREE traffic, and makes you Amazon affiliate commissions while you sleep. With VidMazon, Creating Traffic-Getting Videos That Make You Big Affiliate Commission Is Simple.
This 100% cloud-based app is the first of its kind to insert any ad into ANY existing video! ​Which makes this a ZERO Cost Ad system! ​That's right. You do not pay for your ads. ​
Your videos can be uploaded to any video sharing sites such as FB, Vimeo, Dailymotion and YouTube, etc. ​Since you can use proven, top videos, you will be able to get viral traffic and your ads inside will be getting more FREE visitors…
Turn Any URL or Website into a VIDEO in 60 seconds & Get 100% Free Traffic in just 1-Click. YES – Now You Can Get 100% FREE Unstoppable Traffic Using Videos Created In 60 Seconds.
[+] Imagine not having to worry about creating new reviews to promote products ever again
​[+] Imagine spending Just SECONDS (instead of HOURS) creating videos from any content you want.
​[+] How nice would it be to create a month worth of videos in just one hour then not having to do any work for the rest of the month.
[+] ​Imagine being able to earn commissions from free traffic, free content, and free videos without having to do any manual work.
Bonus #4 – Graphics Empire
These unique and exceptional graphic designs will take care of all your graphic needs and give you a much needed lead on your competition!
Bonus #5 – Freelance Designer Income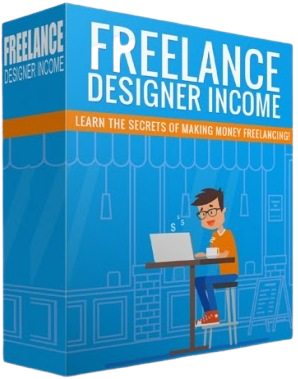 Find out how you can get people to pay you to learn how to design graphics, even if you have no experience right now!
Bonus #6 – Abstract Image Collection
Ready to use abstract images for your needs! If you are a graphic designer or website owner, abstract images are really useful to your own project or to your client's marketing campaign.
Bonus #7 – Internet Marketing Profits
If your site has loads of registered users, sadly WordPress has no way of showing this automatically. This plugin, which takes seconds to install as it is either "on" or "off", will display a widget showing the total number of registered users on your site.
Bonus #8 – Fancy Upsell Popup Pro
Creates Fancy Upsell Pop Ups In Minutes! If you are an internet business owner, making a sale is obviously matters to you. That's why you invested money for your marketing campaign to make those leads you've gathered convert into paying customers.
What if you can do more? What if you can sell more and make a lot of money out from your current customers? And the good news is that you really can do that if you want to. There are many ways to maximize your customers' state of mind. When they are in the buying mode offer them more via cross-selling or upselling. So how are you going to do that? That's a good question.
The good is, inside this product is an amazing software that will help you easily generate Upsell Popups that will surely grab your buyers attention and do another purchase from your offer.
Bonus #9 – Facebook Ads Authority GOLD
HOT Video Tutorials that'll show you the tools, techniques and my top tips to finally succeed and get results!
Facebook Ads is an incredibly powerful advertising platform that has a very low barrier to entry and can potentially help you to get massive exposure among a highly targeted audience. This is a hugely useful tool then and one that can help any business to accelerate and grow.
Even if you have zero prior knowledge about Facebook or internet marketing, you'll be able to get a money-making business venture up and running – with zero investment required!
Bonus #10 – Flashing Order Buttons Pro
Easily Create Eye Catching Buttons That Grab Your Buyers Attention!
What is traffic if they won't convert right? There are many factors why your audience won't buy from what you offer from your website.
And few of those factors is that your website might be ugly or not professionally created, not good product presentation, or simply your call to action button feature don't catch your audience's eyes.
The good news is that inside this product is an amazing piece of software that will easily create flashing call to action button that will surely attract your website visitors eyes.
This software is designed to be very easy to use. All you really have to do is fill in information the way you would do when you are filling out any other form. Simply follow the instructions in the software filling in the required information as you go.