"VidScripto" Review By SAASMantra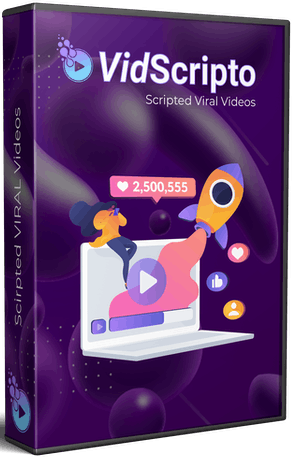 VidScripto is a cloud-based software that automatically converts ANY video into text, creates and adds auto-captions, translates the auto-captions, and translates the audio in the video to multiple different languages, all under one dashboard. VidScripto uses well-trained A.I. and machine learning to create captions, add them to video, match timeline and translate videos.
Apart from this, you can even create a new voice for your video using the AI-Powered Text to Speech Engine with over 100 Voices and resize your video to fit any web page or social media platform (Facebook, Twitter, Instagram, Snapchat, TikTok, etc). You simply have to select your viral video, customize the script and then publish it on social media platforms & the cloud.
Watch VidScripto In Action
Create Viral Videos In Your Local Language In 3 Simple Steps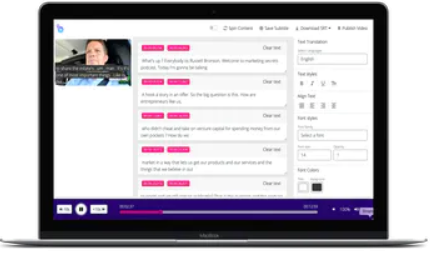 Customize The Script (Add Caption, Select Your Language, Add Progress Bar, Voice Over & Resize The Video)
Publish To Social Media Platforms & Cloud (YouTube, Vimeo, Facebook, Instagram, Twitter, Whatsapp, GDrive, Mediafire, Dropbox)
Below Are Some Of The Features Of VidScripto
Automatic Transcription
You can Transcribe any video by uploading mp4, adding a video link, or using the in-built Viral Video Finder.
Automatic Subtitles
With VidScripto you can add Subtitles to your Videos with customization options, using the Interactive Editor.
Subtitle Translator
You can translate your subtitle into more than 30 languages using the AI-Powered Translator.
Speech Voice Creation
You can create a new voice for your video using the AI-Powered Text to Speech Engine with over 100 Voices.
Clone Projects
Create multiple transcriptions and translations in various languages with different voices.
Video Auto-Resize
Ability to resize your Video to fit any Web page or Social Media Platform (Facebook, Twitter, Instagram, Snapchat, TikTok, etc).
Who Is VidScripto Useful For?
Freelancers & Online Coaches
Affiliate Marketers & Small Businesses
Product Vendors & eCom Marketers
Video Marketers & YouTubers
Marketing Agencies & Social Media Marketers
Here's What The Early Users Are Saying About VidScripto
Vidscripto has added a new dimension to my business. I love that I can now transcribe, add captions and change voiceovers on the videos I created for my clients previously, and on my own old videos.
This is extremely useful for social media advertising as the captions grab attention while scrolling. I have bought money making products from Kimberley and Danny before and this is definitely another winner.
I was fortunate enough to be one of the BETA testers, and being able to transcribe videos in seconds, and with such precise enunciation is truly wonderful.  Having this in my tool box allows me to market and provide my services to a whole new diverse group of individuals.  It simple but brilliant!!!  I will not only use this for my business, but can also add another service to assist my clients 
"As a Video Marketer, I need to pump hundreds of video content on a daily basis. From researching, writing the storyboard, and creating the actual video using multiple software. It's just not feasible if you'll do it by yourself.
VidScripto solved these problems. From niche research, video content curation, video transcriptions, text to speech and translate them in different languages. With VidScripto you can pump fresh curated video contents very easily and all in one neat dashboard."
"I work in the video industry and I have never seen a piece of software like VidScripto that can translate a video into another language so quickly and easily."
Here's A Overview Of VidScripto
VidScripto – Pricing And Funnel Details
NOTE: Here are some Upgrade Details for your reference. You must buy the Front-End (FE) first and then you could buy any OTOs if you like them.
If you buy OTOs alone, you will receive NOTHING and it takes your time to request for refund. Please remember FE is a must-have package to at least make sure the product is working well.
⇒ Embed Videos on Your Website With a Single Line of Code.
⇒ Easily convert viral videos into easily consumed scripted videos, blog posts, podcasts, audiobooks, or ebooks to create lead magnets to grow your list FAST.
⇒ Spin Content/Script (For ebooks).
⇒ Download SRT / TXT / PDF For eBook Creation.
⇒ Download Audio.
⇒ Find the most Viral and Trending Videos and apply all VidScripto functionalities to them.
⇒ This upgrade also comes with a Video Thumbnail Creator that allows you to create attention-grabbing stunning looking video thumbnails in 3 simple steps:

1 – Pick a template or create from scratch

2 – Customize

3 – Publish!

⇒ This Thumbnail creator comes with 100 Done-for-you templates that users can choose from.
⇒ VidScripto Ranker – This is a powerful easy to use video optimization and ranking software that lets you replicate the success of existing videos and automatically use the same optimization on your videos to start ranking #1 on YouTube and Google for even the toughest keyword and niches. Works for all languages and countries.
⇒ With this upgrade, you can convert UNLIMITED video above 10 minutes.
⇒ Create & Maintain Unlimited Workspaces.
⇒ Your own Workspace Dashboard.
⇒ Create & Maintain Unlimited Teams & Users.
⇒ Your own Users Dashboard.
⇒ Full NO LIMITS Agency Rights Included!
⇒ Add Unlimited Virtual Assistants, Clients, Co-workers.
⇒ Prospecting email swipes.
⇒ DFY VSL.
⇒ DFY Client Getting Website.
⇒ DFY Client Contract Template.
⇒ DFY Client Invoice Template.
⇒ DFY Social Media Marketing Suite.
⇒ Full Media branding Kit – logos, mockups etc.
⇒ PowerPoint Expert Closer Webinar Slides.
⇒ Exclusive Video Marketing Training.
⇒ Reseller PRO & Ultimate Upsell Sales Page.
⇒ PRO & Ultimate Upsell Sales Videos.
⇒ Professional Demo Video Of The Software.
⇒ VidScripto Training Videos Included.
⇒ Exclusive Resellers Dashboard.
⇒ User Creation & Password Management System.
⇒ 30-Minutes of Setup Consulting with 7 figure product creator, launch consultant, funnel expert, and copywriter.
⇒ Ultimate Upgrade included provided that you have purchased this upgrade.
VidScripto offers a wide range of solutions to translate, transcribe and customize your viral videos with the built-in features that are powered by A.I and publish them in a language that you wish on social platforms and tap into the local or international audience.
You can easily convert viral videos into easily consumed scripted videos, blog posts, podcasts, audiobooks, or ebooks to create lead magnets or any traffic and sales-generating source with just a few simple steps. Get Started Now…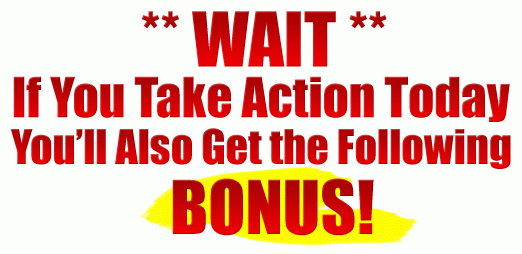 Note: To Access The Special Bonuses Please Refer Your JVZoo Portal
Bonus #1 – VidScripto Video Editor
VidScripto is an awesome software, but what it lacks is the ability to fully edit videos. You can do some quick edits with their in-built cloud based video editor but if you're looking to edit full videos, VidScripto Video Editor is what your need
Premium Camtasia like desktop based video editor with full flexibility and control over your video creation.
Contains every feature you will ever need to produce something as big as cinema-quality or as small as YouTube quality videos.
Works with Windows, Mac & Linux.
Bonus #2 – Lifetime Webite Hosting
When you pick up VidScripto you'll get free web hosting access for your websites. Unlimited hosting for your domains, no restrictions! If you had to pay for this, you'll easily spend between $97 – $300 annually on web hosting.
Here's what you get inside:
⇒ Unlimited Disk Space.
⇒ Unlimited Bandwidth.
⇒ MySQL Databases.
⇒ Easy Control Panel.
⇒ Website Builder.
⇒ 100% Free.
⇒ No Hidden Costs.
⇒ Free Subdomains.
⇒ 99.9% Uptime.
Bonus #3 – 180 Designed Characters (Volume #1)
Use these designed characters from differrent niches in your own videos to make them personal and relatable.
Bonus #4 – 200 Designed Characters (Volume #2)
Use these designed characters from differrent niches in your own videos to make them personal and relatable.
Bonus #5 – 200 Designed Characters  (Volume #3)
Use these designed characters from differrent niches in your own videos to make them personal and relatable.
Bonus #6 – 42 Designed Backgrounds For Your Videos
Use these designed Backgrounds from different niches in your animated designs to make them more engaging.
Bonus #7 – FREE Video Hosting
If you find yourself taking your first steps into the crazy, wonderful world of video marketing, at some point you're going to have to deal with the question of video hosting.
Hosting Videos on YouTube can be very annoying, because most times your audience will be distracted by ads that keeps popping up. Other platforms like Vimeo and Wistia require monthly subscription.
These platforms can also shut down your videos because of their ever changing policies …but you don't have to Worry about that anymore!
Immediately after purchasing VidScripto, you'll be shown a secret strategy most big marketers use to host unlimited videos for FREE  on their websites.
Bonus #8 – Facebook Post Inviter
This Tool Allows You To Automatically Invite Everyone Who "Liked" Your Facebook Posts To Also Like Your Page In One Click​.
This is a growth hacking tool that converts post likes into fan page likes by mass inviting everybody who liked your posts to like your fan page.
You work hard and carefully create a Facebook post that goes viral… but sadly people end up only liking your post without liking your page. VidScripto Facebook Inviter is a growth tool that allows you to invite everyone in one click.
Bonus #9 – Mockup Creator For Any Product Design
Whether you sell digital or physical products, now you can grab your customer's attention & turn them into happy buyers using our attention-grabbing, highly engaging video mockups.
And you don't need to be a design or video expert… this new, video mockup creator is designed to create powerful video mockups in minutes.
Create amazing device mockups, product mockups to add an extra pop to your videos. Drag and Drop your logos and product images inside laptops, desktops, bottles, t-shirts, and other elements with amazing animations and effects.
Bonus #10 – INTRO & OUTRO Spokesperson Videos By Kimberly
Use these professional spokesperson videos to start and end your promo. and light up any offer and get the action that you desire from any hungry buyer.
Bonus #11 – Access To An Exclusive VIP Facebook Membership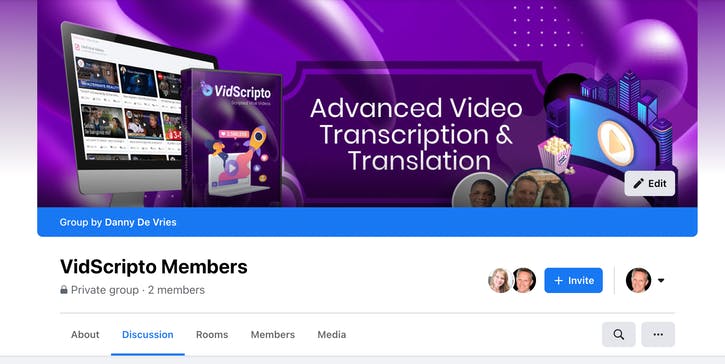 Connect with like-minded designers, entrepreneurs, agencies, and other VidScripto users! Strategize with the best in the field and get advice from your peers to get better and consistent results from your own Animated Image Design Service.
Bonus #12 – 90 Minutes of Professional Video Transcription & Translation Training
Within 90 minutes the vendors will walk you through the full application and how you can grow your business using Video Transcription & Translation.
Bonus #13 – Target Generator (Developers License)
This software finds the most powerful keywords for your Facebook ad campaigns.
Bonus #14 – PageHat With Resell Rights (50 Licenses)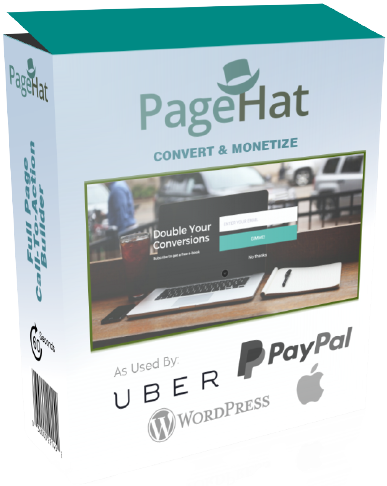 The first-ever Full Page Dynamic Call-To-Action Page Builder for the online marketer that wants a sure way to build a list of highly responsive YES buyers FAST… And that will start generating YOUR massive list in a matter of seconds, so you can start earning commissions INSTANTLY!
-Full-screen call to action for any website in less than 60 seconds. -A proven method to double & triple conversions and options. -A strategy used by Multi-Billion Dollar Companies like Apple, Uber, Spotify, Instagram & Paypal.
You save 100s or 1000s in designer and developer fees. -Stunning looking templates to please any marketer in any niche. -Works with all major auto-responders. -A/B Testing to find your most converting Pagehat.
Bonus #15 – 45+ Call-To-Action Videos (Agency Rights Included)
By using these Pre-Made Videos in the right sequence, you literally drive your viewer's behavior, leading them through your offer, and closing the sale.
⇒ Online presenter promptings.
⇒ Uses sophisticated call-to-action persuasion.
⇒ Built with years of experience and hundreds of client productions.
⇒ Effectively Generates More Traffic and Sales.
⇒ 7 Pre-Built Video Sequence Structures, ready to be applied.