"VideoDyno" Review By SAASMantra
VideoDyno is a cloud-based video sales app that lets you quickly create a high converting video sales script using AI for ads and video sales letters for any product, in any niche by simply answering a few questions and then converting them into a video as well.
All you have to do is answer a few short questions and the A.I. auto-writes you a proven video sales script and converts it into a fully customizable video with slides, text, images, background, and more added automatically. And then you can customize the video as you like, add your logo, voice-over or text-to-speech and download your video, ready to help you sell your products, services or affiliate offers.
PRODUCT OVERVIEW
Product: VideoDyno
Niche: Software
Vendor: Abhi Dwivedi & Patrick Enyum
Launch Date: 2020-October-07
Launch Time: 11:00 a.m EST
Front-End Price: $47
Refund Policy: 14 Days Money Back Guarantee Policy 
Support Desk: https://support.vineasx.com
Support Email: support@vineasx.com
VideoDyno Helps You Create 8-Types Of Proven Video Scripts…
Long-Form Sales Video Script
If you are promoting a new product or service, you can use this script to create a video that will make your viewers say WOW, and click on your payment link immediately.
The video on this page was made using the Long-form Sales Video Script inside VideoDyno. So you can easily make a similar script using this software.
Pre-Launch Video Script
Before you launch your new product or service, it's good you create buzz, excitement and anticipation around it. This will make you get massive sales from the first hour you go live.
VideoDyno can create highly interesting, engaging and convincing scripts for your pre-launch videos.
Facebook & Instagram Video Ad Script
From research, video ads get more attention, more engagement, higher conversion, and lower ad costs. But that's if the content of the video (the script) really delivers great quality.
With VideoDyno, you can write video ad scripts that make social media scrollers pause on their track, watch your ad, and take the action you want.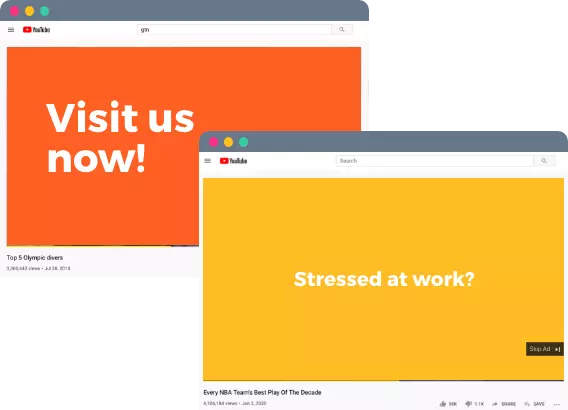 YouTube Video Ad Script
People go to YouTube to watch videos, and not ads. And when ads pop up, they can't just wait for the SKIP button to appear, so they can skip your ads. But imagine your video makes them really pay attention, watch your ad to the end, and then clicks on your link.
That's exactly the type of script VideoDyno will write for your YouTube video ads.
Cross-Sell Video Script
So your customer just bought one of your products, and you have a complementary product you want to cross-sell. You can create very persuasive cross-sell video scripts with this software and experience even higher conversions than your front-end offer.
Remember, you make even more money in your backend offers and VideoDyno creates the right video script to make cross-selling easier.
Lead Capture Video Script
One of the better ways to present your offer than through a persuasive video on your lead capture page.
VideoDyno will write a very powerful video script that will convince your page visitors to opt into your email list.
Upsell Video Script
Want to sell an upgrade of your product… maybe the premium version of your software?
Then let VideoDyno write the perfect Upsell video script that will have your lite users upgrading to the premium version.
Affiliate Review Video Script
Do you review digital products through videos? Do you have an affiliate product review website, and want to add videos to your product review? You can easily create detailed and very convincing review videos with the help of VideoDyno.
The software will simply ask you some questions about the products and its upsells/cross-sells and with that, it will create a great review video script for you to voice over.
Convert Scripts Into GORGEOUS Looking Videos With 100% Customization Features Such As:
Grab and Hold Attention With Music, Images, Icons & Fonts
Choose from 40,000 images, 5,000 video clips, 650 background music tracks, and 1000 fonts to make your video grab and hold attention like crazy.
Add Professional Voice Overs With Instant Text—To—Speech
Automatically turn your text into a voice over instead! Choose from 14 different voices and languages and bring your videos to life, without recording a single word.
Wait! Still want your own voice on video? No problem. Just record it then add it to the video, in a couple of clicks inside VideoDyno.
50 Pro Video Frames
Choose from 50 eye-catching video frames that match your website branding and grab attention, even on the busiest websites!
Add Trust-Building Branding With Logos & Watermarks
Professional branding makes your videos stand out, look professional and win trust. Plus, they stop your competitors from stealing your hard work.
Download Videos To Your Hard Drive
Every video you create with VideoDyno can be downloaded to your hard drive whenever you want, so it's yours to keep forever and share whenever and wherever you want.
Create 100s Of Videos & Dominate Your Niche Faster Than Ever…
VideoDyno allows you to create as many videos as you want… so you can flood YouTube and Facebook, Instagram and Google with videos that drive insane amounts of traffic to your websites and offers.
Share Your Video On Facebook* & YouTube In a Single Click!
VideoDyno allows you to create as many videos as you want… so you can flood YouTube and Facebook with videos that drive insane amounts of traffic to your websites and offers.
Who Is VideoDyno Useful For?
Video Marketers & Freelancers
Email Marketers & Social Media Marketers
eCom Marketers & Affiliate Marketers
Product Vendors & List Builders
Traffic & Lead Generation Experts
Small Businesses & Marketing Newbies
3 Simple Steps Is All It Takes…
Watch The VideoDyno Demo Video Below
PRO's & CON's Of VideoDyno
100% newbie friendly and cloud-based software works in any niche.
Built-in AI tech Auto-writes video sales letter scripts, ad copy AND Convert your scripts into sales videos with 100% customization.
Ability to instantly syndicate videos to Facebook and YouTube with 1-Click sharing for instant traffic.
Automatically write 8 different types of proven & profitable high converting sales scripts using AI.
Choose from 14 different voices and languages and bring your videos to life, without recording a single word.
Step-by-step training with 14-day money back guarantee included.
The number of video scripts and the videos that you can create with the front-end edition is capped due to bandwidth limitation.
The number of videos that you can render on a daily basis is limited in the front-end version (10 – 100) depending on the package you choose. This however won't change or affect your output and you can choose optional upgrades for Unlimited usage as per your requirement.
VideoDyno – Pricing And Funnel Details
NOTE: Here are some Upgrade Details for your reference. You must buy the Front-End (FE) first and then you could buy any OTOs if you love.
If you buy OTOs alone, you will receive NOTHING and it takes your time to request for refund. Please remember FE is a must-have package to at least make sure the product is working well.
With the VideoDyno Unlimited, you will be able to:

⇒ Create unlimited video scripts.
⇒ Unlimited video ads.
⇒ Unlimited video sales letter.
⇒ Render unlimited videos.
⇒ Get access to advanced social sharing features.
⇒ Lifetime access to EmailDyno that lets you create profitable email swipes for your email marketing.
With the DFYDyno upgrade:

⇒ You will get access to done-for-you scripts, videos, products, video sales letters, sales pages and more with complete whitelabel rights that you can set up and start selling immediately.
⇒ You can leverage VideoDyno to create new and improved sales videos and start selling these DFY products to make profits and keep 100% of it.
With the VideoDyno Business:

⇒ You will get full business features including a custom done-for-you professional looking YouTube Business Website with a custom checkout.
⇒ You also get the Team & Virtual Assistant Access,
⇒ Clients Access.
⇒ DFY Client Contract Templates.
⇒ Business Finder feature.
⇒ 100+ Facebook Ad Templates.
⇒ VoiceReel is a brand new tech that helps you create real-human-like voice-overs for your videos in multiple different languages using A.I.
⇒ VoiceReel let you create tons of voice-overs with full control over how it will sound and an easy to use editor to edit, merge or change voice tone/pitch as you like.
⇒ This is perfect for anyone creating video sales letters or video ads.
⇒ PlayerNeos is a cloud-based interactive-video creator that helps turn any ordinary video into a sales machine.
⇒ Using this you can add buttons, menus, buy now buttons, opt-in forms, new custom thumbnails, logos, watermarks, and even auto-play the video on any browser.
⇒ You can also find others high-traffic video and piggyback on them with your opt-in/buttons added.
VideoDyno is a simple and FAST system to create sales script and sales videos even if you don't want to record videos, don't know copywriting & video editing. The AI tech does all the heavy lifting for you with proven frameworks on which VideoDyno is designed.
No matter what niche you are in, you can create 8 different types of video scripts. All you have to do is answer a few short questions and the A.I. auto-writes you a proven video sales script and converts it into a fully customizable video with slides, text, images, background and more added automatically. You can then customize the video as you like and publish across YouTube & Facebook with 1-click share option for traffic generation. Get Access NOW!!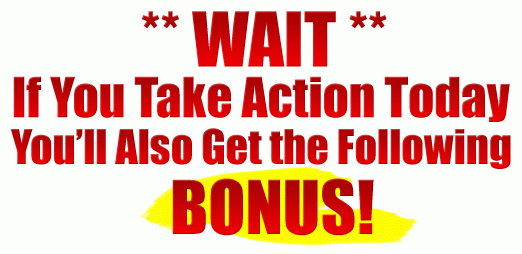 Note: Access To The Special Bonuses Will Be Delivered In Your JVZoo Portal
Bonus #1 – Reseller Rights To VidRankNeos
Get Unlimited Traffic with Page #1 Ranking! With VidRankNeos You Are Guaranteed To Rank Your Videos And Once You've Done That, You Can Easy Track Your Rankings. With Rank Tracker and Spy feature you can not only track your videos ranking and current positions but you can also spy on your competitors and see where they are ranking and what they are doing to keep ranking.
Bonus #2 – YouTube Channel SEO Training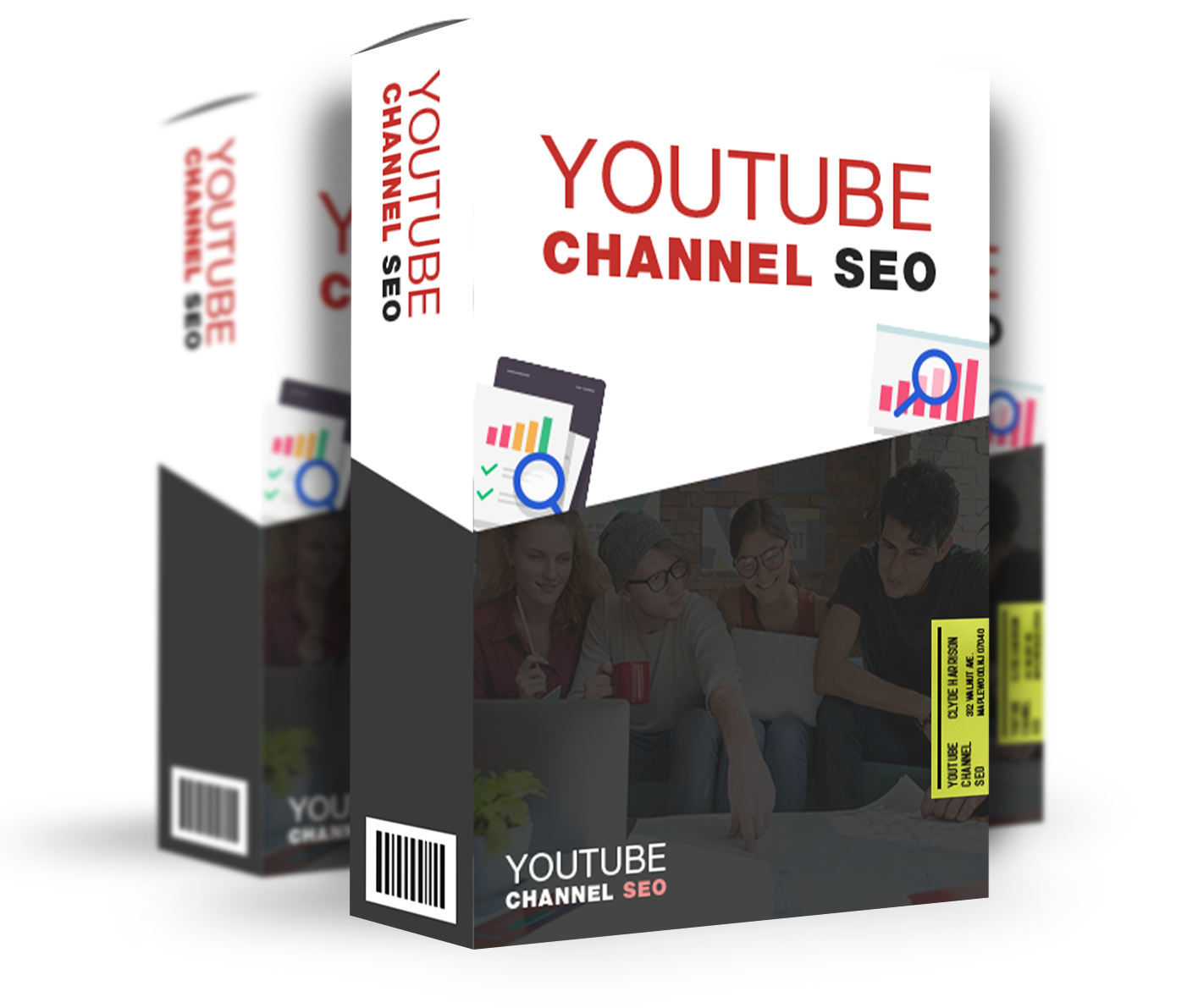 Video marketing is one of the easiest ways to get highly targeted traffic, but you have to do it right.
The problem is that ranking on YouTube isn't as easy as it was back in 2005, or even 2010.
On top of that, there are tons and tons of different marketing strategies out there online. Many of these work and many of them have faded away.
Methods have changed and so has YouTube's algorithm.
Understanding what keywords are in demand and how to properly optimise your video BEFORE you make it live is what will help YouTube know where to categorize your video.
With this step by step course you will learn the most updated SEO strategies that you must do before you make your YouTube videos live.
Topics covered:
[+] Introduction to YouTube SEO
[+] Competitive Research
[+] Your Title and Description
[+] Video File Optimization
[+] Your Thumbnail
[+] Video Length
[+] Secret Tip to Outrank Your Competitors
Bonus #3 – YouTube In-Stream Ads
YouTube IN-STREAM ads can brign you tons of traffic and leads if you know the tricks!
What to do with this package in a nutshell:   Drive traffic to your squeeze page and let the 7 part autoresponder series do all your follow up marketing for you helping you to earn more commissions on autopilot!
Bonus #4 – YT Rank Analyzer
Discover How to Dominate YouTube And Build MASSIVE Targeted Lists For FREE… By Using Software To Do ALL the Dirty Work!
YouTube is now the second largest search engine and is the third most visited website in the world. If you are not into YouTube Marketing, then you waste a huge opportunity to attract more traffic and leads to subscribe to your list.
Well, doing YouTube Marketing can also be technical and time-consuming but if you do the consistent hard-work, it will surely pay off. Plus this will get easier and easier as you go along.
The good news is that inside this product is an amazing tool that will help you do the technical stuff and make your campaign effort more productive and scalable.
Bonus #5 – Sales Page Recycler
Reuse any sales page on different sales funnels (as upsell or downsell), without duplicating it over and over again!
Bonus #6 – Resellers Rights to Upto 100 Ready-Made Niche Blogs
Attracting more visitors with the right title!
Content is king and it is true. The thing is that, if your content is not that attractive and influencing to read, your audience will just ignore your content. Blog title really has the power to influence your audience to attract them to read your content and if you are not using the right title, you will miss the chance.
Get the most engagement and views to any post or article with this plugin that ranks various titles and images, then AUTOMATICALLY delivers the top performers: conversions and free traffic on steroids!
Bonus #7 – Turbo Tube Engage PRO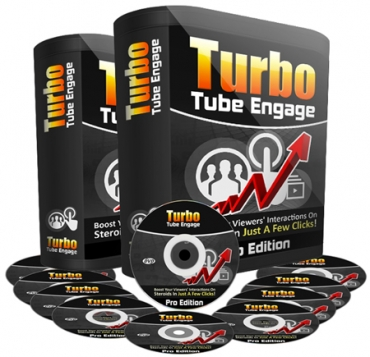 You Can Finally Get Your Users to Interact! Transform Any Video To A Powerful List Building, Money Making, VIRAL Machine, Improve Your Viewers' Interactivity With Just a Few Simple Clicks and FINALLY Achieve Your Goals!
This step by step illustrated tutorial will show you
1. How to install Turbo Tube Engage.
2. How to use Turbo Tube Engage.
It's taken as granted that you have already a hosting account where you will install the software. Since you're reading the manual for the PRO version it's also taken as granted that you have created yours. JVZoo, ClickBank, or Aweber accounts in order to integrate them with the software.
Lastly, you're supposed to have your video uploaded on YouTube so to use it with the Turbo Tube Engage. REMEMBER THAT YOU MAY NEED A SPECIAL PERMISSION FOR USING OTHER PEOPLES' VIDEOS WITH THIS SOFTWARE. This version provides integration of sites!
Bonus #8 – Dominate YouTube
Discover How YOU Can Generate Income From YouTube Today! This Guide Will Show You How To Start Earning Money Directly Through YouTube Videos, You Don't Even Need Any Previous Experience!
Bonus #9 – Tube Traffic Ninja
Discover How You Can Quickly And Easily Dominate Google and YouTube… With Simple Cash Generating Videos!
Bonus #10 – Whitelabel License to VideoAppMonarchy Theme + Plugin
Video App Monarchy is a WP plugin that actually produces results for anyone who is struggling to generate traffic.