"VideFit" Review By SAASMantra
VideFit is a cloud-based video marketing app that uses interactive video elements like questions, CTA buttons, quizzes, HTML Codes, Google Map, Videos, opt-in forms, clickable text+images, hotspots (and many more) for better engagement and conversions. VideFit lets you simply drag and drop the desired elements you want inside of the video, and enter the timeframe you want them to appear and disappear at. 
All these interactive elements lets you promote anything you want OR Use it to get your viewers redirected to your social profiles, exclusive content, and much more. You can simply grab the HTML code of the campaign that you have created and embed it on your website, landing page, OR Share Campaign URL to social media using the built-in bulk social schedule app.
Create Interactive Videos In 5 Simple Steps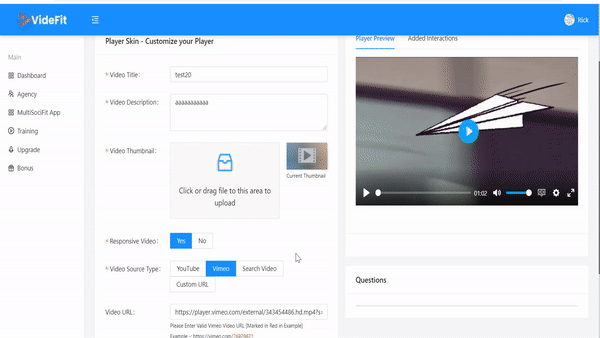 Login & Insert A Video URL or Select A Video From The Stock.
Drag and Drop The Elements You Want Inside of Your Video, and Edit When You'd Like Them To Appear In The Timeline.
Customize The Elements to Your Liking to Match Your Business Branding and Press Save

!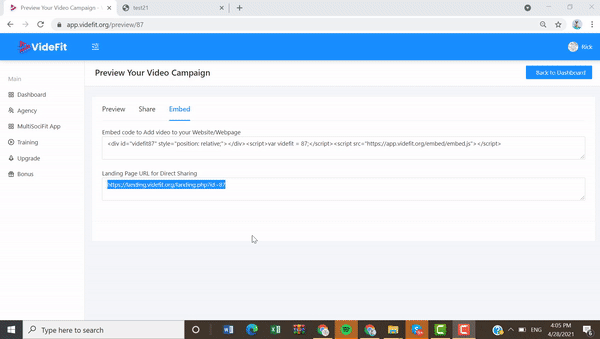 Copy and Paste the Responsive Embed Code Into Your Website.

Or

Share Videfit LandingPage

. Everything Is Hosted For You.

!
Blast Your Video To Up to 2 bn Visitors For an Instant Influx of Traffic!
Here Are The Powerful Interactive Elements That You Can Insert Into Your Videos
Quizzes And Polls
Collect valuable feedback directly inside the video to better understand what your audience responds to.
In Video Payment Processing
Yes, that's right… Your customers can pay right inside your video.
This makes it easier for the consumer, as they won't have to go to another page, which results in even more sales from this minor tweak.
Call To Actions
Add CTA's to your video to get your viewers to go to the next step. This feature's proven to boost clickthrough rates compared to a normal button. 
Opt-in Forms
This feature lets you collect new subscriber details by adding opt-in forms right inside the video itself.
Countdown Timers
Use the proven psychological power of scarcity by adding a countdown timer inside your video. You can customize everything.
File Downloads
Want to give away a freebie to your audience to build trust? Drag in a file download element to your video. This allows them to download it right inside the video they're watching.
Maps/Directions
This feature enables you to add directions directly inside any video. This comes in handy when working with local clients… And they'll think you're a coding genius when they see it.
And Much Much More!
Add Text, Slides, Logos, Images, And More… The possibilities are endless with VideFit in your arsenal of tools.
Who Is VideFit Useful For?
Local Businesses & Freelancers
Affiliate Marketers & eCom Marketers
Video Marketers & YouTubers
Website Owners & Bloggers
Email Marketers & Small Businesses
Coaches & Lead Generation Experts
Here's What Some Of Users Are Saying About VideFit
It never gets easier than this I think. Just copy-paste a video URL and the app allows me to add any interactive elements to my video with ease. On top of that, I can search trending videos from top platforms.
I could say it's a game-changer for sure. Finally, I found a tool that allows me to build interactive videos for my clients. I like the idea behind your app because creating a complete interactive video takes time and effort. Can't wait to buy it tonight.
Below Is A Overview Of VideFit
VideFit – Pricing And Funnel Details
NOTE: Here are some Upgrade Details for your reference. You must buy the Front-End (FE) first and then you could buy any OTOs if you love.
If you buy OTOs alone, you will receive NOTHING and it takes your time to request for refund. Please remember FE is a must-have package to at least make sure the product is working well.
⇒ Create Unlimited Interactive Videos with Unlimited Interactive Elements.

⇒ Integrate Unlimited social accounts.
⇒ Unlock More trending content from Pinterest, Instagram, Reddit, Tumblr, Buzzfeed, Youtube, meme search, News.
⇒ Embed Custom Interactive Elements To Your Video, Upload Your Own Videos To Our Video Drive.

⇒ Embed A Video To Your Video.
⇒ Add Hotspots To Videos, Access To 1M HD Stock Video, Detailed Analytic Dashboard.
⇒ Part 1: The ground-breaking software collection that allows you to create stunning social images, animated videos, video ads for your social accounts.

⇒ Part 2: You will get some stunning DFY graphics that you can use:
⇒ 100 High-Converting DFY Videos.
⇒ 800 royalty-free graphics.
⇒ 200 customizable logos.
⇒ Collection of infographics and editable banners.
⇒ DFY Thumbnails.
⇒ Allow you to manage videos for your clients

⇒ On top of that, you can add 100 Sub-users to your account.
⇒ The Agency suite also includes:
⇒ Professional Agency Website.
⇒ Fiverr Sales Kit.
⇒ DFY Email Templates.

DFY Social Marketing Suite.

⇒ DFY Video Sales Letter.
⇒ DFY Client Contract Template.
⇒ Business Card Template.
⇒ Exclusive Client Landing Training.
⇒ 4 Ground-Breaking Apps.

⇒ Weekly Internal Training.

⇒ Brand New Software.
⇒ Sell Videfit Accounts and Keep 100% of the profit.

⇒ All the support is taken care of.
The interactive elements inside VideFit not only make your videos engaging & converting but also allows you to drive traffic to anywhere you wish by linking to exclusive content, social sites, and promote anything to your viewers.
These interactive elements aren't specific to any niche. Anyone from any niche can leverage the power of interactive elements to step up the video marketing game and boost engagement, clicks, leads, and sales… Get Started Now!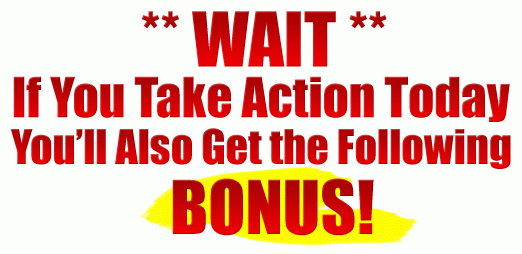 Note: Access To The Special Bonuses Will Be Delivered In Your VideFit Members Area
Bonus #1 – SociTracker (Track Unlimited Social Activities From ONE Dashboard)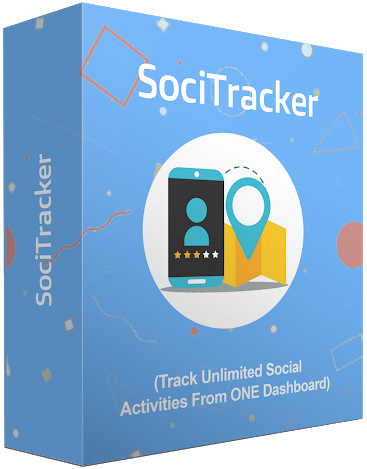 This is an online social tracking tool that gives you the extraordinary ability to track your social activities from unlimited social networks accounts (Including YouTube, Twitter, Instagram, Twitch, Tumblr) including day by day tracking, premium accounts, top lists, favorites system, and a beautiful and complex admin panel that you can manage the whole website with.
It also comes with a Paypal and Stripe payment gateway so that your users can purchase benefits from your website.
Bonus #2 – Lead Capture PRO
Lead Capture Pro is a lead capture and sales tool. Add the forms to your site via shortcodes and start to collect leads. These can then be sold to your registered companies via Stripe.
Features;
=> Shortcode for lead capture form.
=> Shortcode for a company registration form.
=> Accept, reject, or delete leads.
=> Accept, reject or delete companies.
=> Registered companies can purchase leads.
=> Registered companies can see their order history.
=> Take payments via Stripe.
=> Take payments 'on account'.
=> Set the number of times a lead can be sold.
=> Set the price leads are sold at.
=> Plugin sends emails when leads are submitted, accepted, or rejected.
=> Plugin sends emails when companies are submitted, accepted, or rejected.
=> Plugin sends emails when a company purchases a lead.
=> Simple form builder for creating lead capture forms.
=> Create leads or companies from the admin area.
Bonus #3 – VideFit LiveStream Software
"Videfit LiveStream Software" is a complete solution for Live Streaming Business Website and Management System.
This CMS Includes almost everything you need to make a Live Streaming and Video Sharing business website. Viewers can view any channel with a single click and no need for registration. Admin can add AdSense or custom ads to get profit from this system and everything is fully dynamic.
Bonus #4 – Videfit Video Ads Builder
VideFit Video Ads Builder can show your ads on top of anything, including embedded videos, images, or blocks of text. Increase your ad exposure and site revenue by placing relevant ads directly over your most important content! You may useVidefit Video Ads Builder or include it directly in your own web pages without WordPress.
Bonus #5 –  Videfit Video Sharing Platform
This is a video-sharing script, It is the best way to start your own video-sharing website! It is fast, secured, and it will be regularly updated.
User Features;
Upload Videos, Import Videos, Auto Import Videos, High Performance & Capability.
WoWonder Integration, Like & Dislike, Comments System, Subscriptions, History, Watch Later Pages, User Channels, Full Advertisement System, SiteMap Generator, SEO friendly, Powerful Admin panel Powerful UI and many more.
Bonus #6 – Ad Overlay Anything
Ad Overlay Anything can show your ads on top of anything, including embedded videos, images, or blocks of text. Increase your ad exposure and site revenue by placing relevant ads directly over your most important content! You may use Ad Overlay Anything as a WordPress plugin or include it directly in your own web pages without WordPress.
How will it help your site?
Ads are not effective unless they are seen, right? If your website visitors aren't seeing the advertisements you are placing then you are missing out on potential sales and income.
Ad Overlay Anything allows you to place ads directly where your visitors are going to be looking, thereby boosting your ad views and click-through ratios. This can be videos from YouTube, images from Flickr, important text your visitors are looking for.
It also allows you to tailor your advertisements and tie them to particular pieces of content. If a visitor to your website is viewing certain content, for example, then they are more likely to be interested in products or services relating to that content. Tailoring your advertisements this way allows you to drastically increase your conversion rates and truly make the most out of your advertising space.
Bonus #7 – Turbo Tube Engage PRO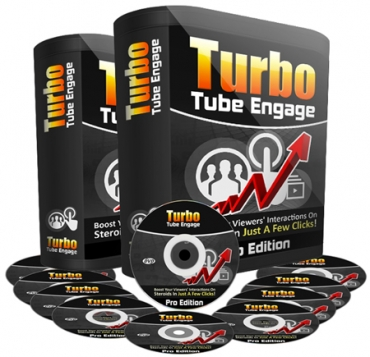 You Can Finally Get Your Users to Interact! Transform Any Video To A Powerful List Building, Money Making, VIRAL Machine, Improve Your Viewers' Interactivity With Just a Few Simple Clicks and FINALLY Achieve Your Goals!
This step by step illustrated tutorial will show you
1. How to install Turbo Tube Engage.
2. How to use Turbo Tube Engage.
It's taken as granted that you have already a hosting account where you will install the software. Since you're reading the manual for the PRO version it's also taken as granted that you have created yours. JVZoo, ClickBank, or Aweber accounts in order to integrate them with the software.
Lastly, you're supposed to have your video uploaded on YouTube so to use it with the Turbo Tube Engage. REMEMBER THAT YOU MAY NEED A SPECIAL PERMISSION FOR USING OTHER PEOPLES' VIDEOS WITH THIS SOFTWARE. This version provides integration of sites!
Bonus #8 – Delgram (Boost Your Marketing Effectiveness on Instagram)
Using social media is a fun and sure way to get new friends, customers, and fans. Getting your Instagram profile out there for everyone to see is a hard and tedious task and time is very precious for all of us and promoting yourself on Instagram is a time-consuming everyday activity. Let the Instagram tool help you automate your daily activity and get you the crowd you deserve and desire.
Viralsuite is a wordpress plugin to build a viral content sharing platform. Viralsuite supports news, lists, images, audio, videos, playlists, galleries, social media embeds, polls and quizzes.
With ViralSuite, anyone can easily create viral lists, quizzes and polls quickly and easily from the first use. ViralSuite supports open list & copy list features to allow any user of your site to contribute to viral lists. Alongside the cool meme generator, gallery and playlist builder will take your site to the next level.
ViralSuite is compatible with most of the wordpress themes around here. Besides, you can customize your site with other plugins & themes as necessary.
Bonus #10 –  FB Viral and Marketing Social App
Did you ever dream to get a viral app fully integrated to the Facebook experience? You've got it. With this app, you can let your users connect with their Facebook account before being able to access a reserved content (video, article, download link…).
But that's only one part of this app can do, here is a marketing-oriented list of features…
⇒ Get and store in your database the user's email.
⇒ Be able to post a message on your user's Facebook wall.
⇒ Be able to send an email to your users.
⇒ You can send messages to only one, or a selected group of users.
⇒ Preview any user data stored in the database (email, name, etc).
⇒ Build-in tool to export your user's data into a CSV format.
⇒ Automatically send a defined email to your users when they first connect.
⇒ Ability to delete the users from the backend interface.
⇒ Customize the content reserved for connected users right from a backend form.
⇒ Rich text editor for the locked content (new).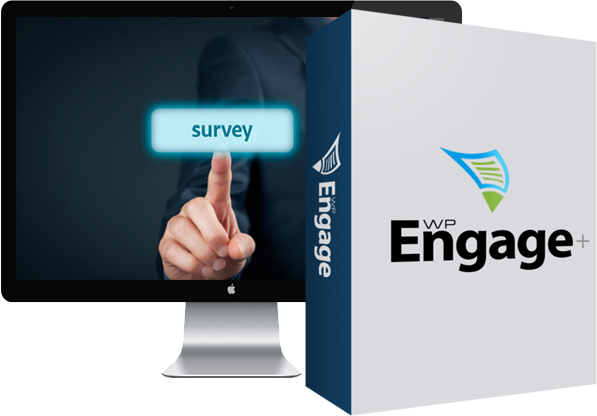 Here's A Dead-Easy Way To Create Engaging Polls And To Survey Your Visitors Which Will Allow You To Clearly Understand What Their Opinion Of Your Site Is… So That You Can Start Increasing Commissions, Subscribers, And Your Profits!
Best Part?
You Can Create These Polls And Surveys In Any Post Or Page Of Your Blog!
Bonus #12 – Instant Publisher (Create Instant Facebook Articles & Simple Google AMP Blogs)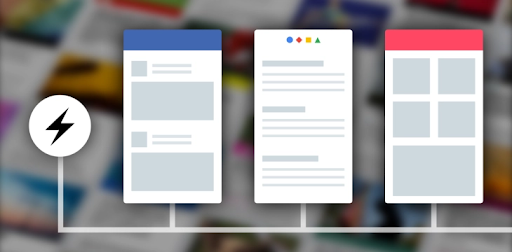 Instant Publisher is a multi-purpose blog & magazine app that you can use to easily create Facebook Instant Articles & Google AMP pages. Instant Publisher has a clean, responsive, and user-friendly design.
You are able to manage your posts, categories, users, and settings with its powerful Admin panel. Dynamic form for creating posts. Ad management ready you can easily add ads to your posts. It is secured, SEO-optimized, fast, and simple to use.
Bonus #13 – LinkedIn Auto Post Machine
Are you tired and finding it difficult to carry out a brand advertising campaign on LinkedIn for the post to LinkedIn every day. These simple and powerful Scripts will help you get closer to your goal.
With just a few clicks you can create up for a promotion campaign on LinkedIn with many features available on the script will certainly give you a great experience.
Bonus #14 – Eye Candy WordPress Plugin for Crazy Optin Rates
This brand new and totally HOT plugin will allow you to convert your visitors into email subscribers by using "eye candy". After many years in the business, there is one thing proven over and over: people will act upon visual stimulation!
There is no way to guarantee you will increase your sales and make more money but, this plugin has worked miracles for us. When used wisely and correctly, very powerful…
Bonus #15 – Offline Graphics Editor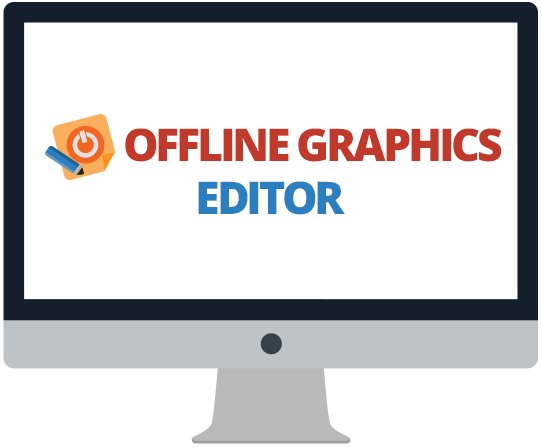 Offline Graphics Editor – White Label Edition: Turnkey offline graphics software business and membership app. Also includes sales page, marketing material, customer training videos, and much more…