"SurveyChimp" Review By SAASMantra
SurveyChimp is a cloud-based next generation survey app that lets you segment responses, automatically detect positive/negative sentiment using the built-in AI engine and even run surveys direct as conversations in messenger. With SurveyChimp you can create multiple types of surveys such as:
⇒ Intelligent Surveys.
⇒ Videos In Surveys.
⇒ Voice-Based Surveys.
⇒ FB Messenger Surveys.
Surveys can be run on multiple platforms from one link, using the smart URL technology.  You can add people to specific email lists based on their answers, take them to different destination URL's based on responses and show different questions based on what answers they give.
Below Are Some Of The Features Of SurveyChimp That Makes It Stand Out
Create & Run Surveys On Any Device
Keeping the trends in mind – the creators have made SurveyChimp fully mobile responsive.  Not only can your audience take your surveys on their smartphones but you too can create surveys on-the-fly.
Create Unlimited Campaigns
Now create as many survey campaigns for your business or for your clients without needing to upgrade. Run & Sell as many surveys as you want and make as much as profits as you can.
Run Surveys With Your Own Branding
Along with your profits, Customize your surveys with your branding… without anyone else's watermarks or logos.
Schedule Surveys
⇒ Plan and line-up your surveys in advance.
⇒ Create and schedule feedback surveys even before your products go live.
⇒ Run your surveys as and when you want.
DFY Survey Templates + Question Bank In Top Niches
Get access to gorgeous survey templates that speak to your customers, employees, or your target audience.
Use the designer-templates and save yourself a ton of time. The built-in Question Bank created by vendor's top marketing and copywriters team ensures that you aren't missing any valuable questions.
Voice/Talking Surveys With Voice Feedback/Response feature
Hate typing? – Now create voice surveys. Save time & effort. Allow respondents to complete your surveys by recording their answers verbally. Watch your competition rate skyrocket.
Clone Surveys
No need to create surveys from scratch every time you need one. SurveyChimp allows you to save any of your previous surveys as a template for future use in just 1-Click.
Need a survey quickly for a client? – Just use the one you already have and get paid.
IP blocking Enabled (One Survey per IP)
With SurveyChimp You can simply enable the IP blocking feature to disallow multiple respondents from the same IP address.
Get the results you and your clients truly deserve to improve business & profits.
Easily Share Your Survey URL Anywhere
Send your survey link via email or on various chat platforms like Skype, Zoom, Microsoft Teams, Google Meet etc… or even during a webinar to keep the engagement levels high.
Virally Share On Facebook & twitter
In just 1-Click share your surveys across Facebook & twitter and make them go viral. Enjoy FREE traffic & high engagement.
FB Messenger Surveys
Have people take up and complete your surveys right inside Facebook Messenger with this unique feature.
Embed Survey In Web Page
Got a website? Great. Just copy the auto-generated embed code and paste it in the backend to have your survey up & running on your website.
Download Survey As HTML
Want to easily edit your surveys or use progressive loading? – Simply download your surveys as HTML and you're good to go…
Launch Survey With QR Code
Created specifically for local businesses… This feature allows you to have your customers scan the code and take up the survey.
Highly useful in case of restaurants, dentists, chiropractors and other such offline businesses.
SMTP Integration
SurveyChimp allows you to integrate with multiple well-known SMTP services like – Amazon SES, Mailgun, Postmark, SendGrid, Mailjet, Mandrill and other SMTP relay services…
So that you experience better email inbox deliverability and also reduce the risk of being blacklisted.
Sentiment Analysis
This AI-Powered feature analyses all the words and phrases in the survey and can recognize if it is positive, negative or neutral.
This helps you really understand how your respondents feel about your products and/or services.
Set Survey Logic
Use this amazing feature to redirect your respondents to different offers and pages based on their responses. Enter pre-decided keywords or options that would trigger this redirection.
Survey Analytics
Get detailed analytics to see how your surveys are performing. Make changes and improvements wherever necessary.
Add Retargeting Codes
Easily track and retarget your visitors who did not complete your surveys by adding retargeting codes in just 1-Click.
Who Is SurveyChimp Useful For?
Freelancers & Funnel Experts
Email Marketers & Social Media Marketers
eCom Marketers & Affiliate Marketers
Product Vendors & List Builders
Traffic & Lead Generation Experts
Small Businesses & Marketing Newbies
Here's What Some Seasoned Marketers Are Saying About SurveyChimp
My business was actually founded on frequent surveys which determined what the focus of all my promotions should be.
 Coincidentally, my team had a meeting just a few weeks ago about how we were going to send out new surveys to help us navigate what people are really interested in learning about, and purchasing, in 2020, and beyond!
Smart marketers understand that knowing your customers is the key to serving them better. The best way to gain that insight is asking them, and not just looking for emails… SurveyChimp is the only tool you need to do this.
It covers everything from standard surveys right through to real-time chat surveys inside FB messenger. It's fully mobile responsive and even has text-to-speech so will generate audio of your questions. They just added QR codes too so this is perfect for offline businesses who need a customer interaction solution that is "hands free" during the current situation. SurveyChimp ticks all the boxes.
"Before SurveyChimp, we might run a survey to customers, get a lot of ""one size fits all"" answers and be left with a lot of ""dumb"" data to go through.
SurveyChimp changes all that. Our surveys are now dynamic 'smart surveys'.
We segment our audience as they reply, we show relevant questions in real-time as they answer, and we take them to a different destination based on their answers. The difference between SurveyChimp and old tired survey platforms is like night and day. When they added FB Messenger suveys….that's just a whole other level."
Generate Sales & Profits In Just 4 Simple Steps
Grab and Keep Your Audiences'/Traffic's Attention
Interact With Them Via An Intelligent Survey and Let The Built-In A.I. Tell You What Their Needs Are.
Pitch Them The right Offers
DONE – Just Rinse And Repeat!
Watch SurveyChimp Demo Video Below
PRO's & CON's Of SurveyChimp
100% newbie friendly and cloud-based software with the ability to create surveys from any device on the go.
Access to DFY templates + question bank in top niches to create unique surveys as per your requirement.
SurveyChimp Integrates With All Top Marketing autoresponder platforms.
You can run or share your surveys in multiple ways such as URL sharing, social sharing, embedding on web pages & much more.
You can create multiple types of surveys such as intelligent surveys, videos in surveys, voice-based surveys & messenger surveys as per your requirement.
Step-by-step video training and 30-day money back guarantee included.
The Starter plan in the front-end edition limits the number of survey campaigns that you can create to 10 campaigns. However, the Ultimate edition lets you create Unlimited survey campaigns. You get to choose the plan as per your requirement.
SurveyChimp – Pricing And Funnel Details
NOTE: Here are some Upgrade Details for your reference. You must buy the Front-End (FE) first and then you could buy any OTOs if you love.
If you buy OTOs alone, you will receive NOTHING and it takes your time to request for refund. Please remember FE is a must-have package to at least make sure the product is working well.
⇒ Additional 8 Types Of Questions.

⇒ Additional 30 Templates.

⇒ Additional 10 Question Banks.

⇒ Survey Quota.

⇒ Surveys based on Geolocation.

⇒ Advanced List segmentation.

⇒ Email Based Surveys.

⇒ Pop-up Surveys.

⇒ Survey Widgets.

⇒ Timer Based Surveys.
⇒ Manage Client accounts (50 – 100).
⇒ Add Sub-User Accounts.
⇒ Custom Branding.
⇒ 5 x Facebook Ads For The Service.
⇒ 5 x Email Swipes.
⇒ Ready-Made 100 Logo Templates.
⇒ WordPress Plugins Integration.
⇒ DFY Agency Website.
⇒ DFY Sales Videos To Sell Surveys As A Service.
⇒ 5 x DFY Fiverr Gigs To Sell Survey Services.
⇒ DFY Phone Scripts.
⇒ 50 DFY Survey Campaigns.
⇒ 10 Templates Added Instantly.
⇒ 3 Templates Added Every Month for 12 Months.
⇒ Free Commercial License.
⇒ Whitelabel license to SurveyChimp.
⇒ Your own branding – (custom logo and colors).
⇒ Your own custom domain.
⇒ Your Own Full White Label Client Panel.
⇒ 1-Click add new clients.
⇒ Easily manage all your clients.
⇒ Delete clients in case of non-renewals/cancellations.
⇒ You can sell at a one-time price or for monthly/yearly recurring.
⇒ Support – Sellers provide customer support to your customers.
⇒ Product Support – You have access to all updates and bug fixes as the sellers actively maintain the product.
⇒ No hidden charge.
⇒ You can activate and resell after our launch, from Nov 5th.
SurveyChimp covers everything from standard surveys right through to real-time chat surveys inside FB messenger. It's fully mobile responsive and even has text-to-speech so will generate audio of your questions. By giving you a wide range of options to create attractive & engaging surveys, SurveyChimp lets you interact with leads and customers in ANY language.
Utilizing the latest innovations in AI, SurveyChimp provides voice surveys, intelligent surveys, sentiment analysis, Facebook Messenger surveys and a host of other advantages. You just have to simply paste in a snippet of code on your website, download it in HTML or just share a URL to instantly add SurveyChimp to ANY site, page or even social media you want & start generating laser-targeted leads and sales. Get Access NOW!!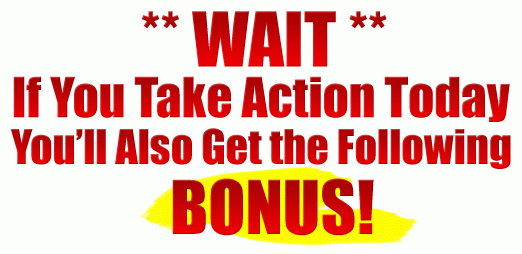 Note: Access to The Special Bonuses Will Be Delivered In Your JVZoo Portal
Bonus #1 – Lead Monster PRO (Developers License)
This unique exit technology is producing real high-level results, that has never been seen before in this industry.
⇒ More than 100 pre-designed templates that save time and money.
⇒ Drag-drop, click to edit all elements in all pops.
⇒ Embed videos, optins, 2-step optins and even count down timers on pops.
⇒ Loads of animation options to choose from.
⇒ Responsive -Works on all devices.
⇒ Show pops with different content for visitors from different locations.
Bonus #2 – SurveyChimp LogoKit (Commercial Rights)
A custom collection of high quality template logo templates for users to use inside their SurveyChimp campaigns or in their marketing to sell surveys.
This comes with display mockup and logo plus box. If you want to rebrand this as a custom bonus related to your own business to stack the value, please ask us in the JV skype group and we will make a logo and box for you.
Bonus #3 – YouTube In-Stream Ads
YouTube IN-STREAM ads can brign you tons of traffic and leads if you know the tricks!
What to do with this package in a nutshell:   Drive traffic to your squeeze page and let the 7 part autoresponder series do all your follow up marketing for you helping you to earn more commissions on autopilot!
Bonus #4 – Social Suite PRO (Developers License)
We combine the power of landing pages with the BENEFITS of Facebook traffic.Facebook rewards traffic that is directed internally WITHIN Facebook with lower advertising costs as well as an elevated level of trust from the
Visitors within Facebook, INCREASING CONVERSIONS IMMEDIATELY.
Not only that, we also have a special feature that allows you to drive FREE traffic directly to your social landing page from ANY source!

So since Facebook provides rewards and benefits to internal traffic – we thought "why not" and developed "Social Suite". Yes, it's a modern twist to increase sales and make more money with ANYTHING you are selling online. Set it up and let it run on auto-pilot in the background!
Bonus #5 – Sales Page Recycler
Reuse any sales page on different sales funnels (as upsell or downsell), without duplicating it over and over again!
Bonus #6 – SurveyChimp Image Kit (Commercial Rights)
A custom collection of high quality template images for users to use inside their SurveyChimp campaigns.
This comes with display mockup and logo plus box. If you want to rebrand this as a custom bonus related to your own business to stack the value, please ask us in the JV skype group and we will make a logo and box for you.
Bonus #7 – Turbo Tube Engage PRO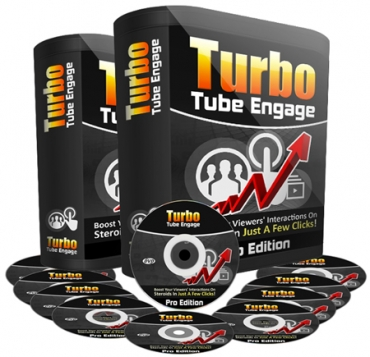 You Can Finally Get Your Users to Interact! Transform Any Video To A Powerful List Building, Money Making, VIRAL Machine, Improve Your Viewers' Interactivity With Just a Few Simple Clicks and FINALLY Achieve Your Goals!
This step by step illustrated tutorial will show you
1. How to install Turbo Tube Engage.
2. How to use Turbo Tube Engage.
It's taken as granted that you have already a hosting account where you will install the software. Since you're reading the manual for the PRO version it's also taken as granted that you have created yours. JVZoo, ClickBank, or Aweber accounts in order to integrate them with the software.
Lastly, you're supposed to have your video uploaded on YouTube so to use it with the Turbo Tube Engage. REMEMBER THAT YOU MAY NEED A SPECIAL PERMISSION FOR USING OTHER PEOPLES' VIDEOS WITH THIS SOFTWARE. This version provides integration of sites!
Stop Your Valuable WordPress Blog Content Being Stolen And Copied Onto Other Peoples' Sites And Boost Your Traffic, Too!
Bonus #9 – Article Analyzer
Get More Targeted Search Engine Traffic With Articles Optimized To Give You Prized Rankings That Pour In Sales! 
Article Analyzer is a cool little tool to help you analyze articles for keyword density. 
You can either open an existing article (in .txt format) or write/copy/paste the article into the Article Analyzer interface.
Bonus #10 – VideoHub PRO (Developers License)
Videohub enhances your video marketing to result in more exposure, leads, and sales.
MAKING THINGS EASY FOR YOU!
We have created the solution that will allow you to get your videos online fast.
Choose from one our 20 beautiful templates, customize it to your liking, and automatically pull in your videos from YouTube, Amazon S3 and Vimeo.
Instantly publish to Facebook, WordPress, your site, or we will even host your gallery for you on our servers.