Special Bonuses For Stormerce From SAASMantra
Note: Access To All The Bonuses Will Be Delivered Inside Your Members Area
Bonus #1 – Discount Day Tool
Discount Day lets you manage product pricing rules and cart discounts easily. Features and flexibility are not matched by any alternative.
Bonus #2 – WP Instagram Auto Poster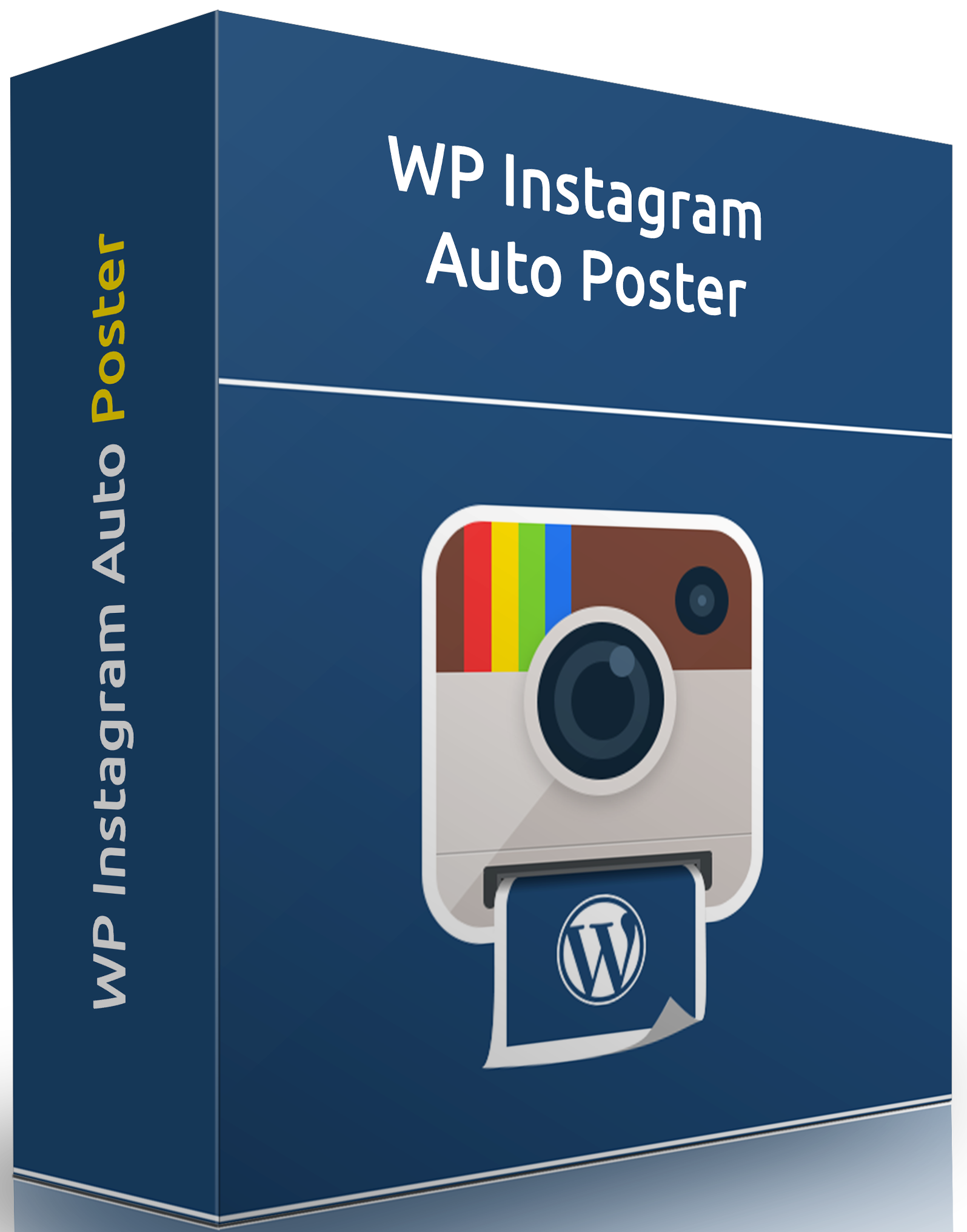 This is a premium customized WordPress Instagram Plugin that helps to exclude the manual work of posting from WordPress to Instagram. The plugin can help you post video and images automatically from WordPress to your Instagram account. It supports WooCommerce Product, WordPress Page, WordPress Post….No need for API ID and APP Secret.
Here Are Some Amazing Features Built Into WP Instagram Auto Poster:
⇒ Multiple Accounts – the ability to use any number of accounts.

⇒ Proxies support – use a proxy for Instagram accounts and more!
Bonus #3 – Clickable Images Bot & Tracker
This is a social media marketing application to post clickable images with your link, title & description on Facebook, Twitter, Pinterest, Tumblr, and LinkedIn with a built-in click tracker.
It's a traffic generator application that allows you to drive traffic to your website from 5 popular social media networks. As you know Facebook has stopped to post a link with custom image, title as well as other social media, but this comes with the solution to post custom image with your links.
It's a multi-user SaaS application means you can resell the Software as a Service. PayPal & Stripe are integrated so that you can receive payment from your end users.
Bonus #4 – Shopping Cart Plugin
Turn your WordPress blog into a full blown ecommerce site and start selling online!
Shopping Cart plugin lets you sell tangible products, services, and digital downloads securely from your own wordpress site. The plugin is packed with features to make selling easier on the internet and allows Paypal payments.
You can ADD buy now buttons and links to your website and a beautiful shopping cart. Embed a list of products. Sell from image hotspots.
Accept payments, manage orders, shipping, vouchers, discounts, stock levels, members, affiliate partners and more. Sell physical and digital products, create fundraisers, event tickets, subscriptions and more.
Ideal for individual sellers, micro and small business as well as sports clubs, universities, schools and charities.
Bonus #5 – Social Trend/Ad Spy Tool
Social Trend Spy Plugin is a very highly sort after WP plugin that allows you to spy on profitable trending High Converting Ad Campaigns in any niche.
​Included some training and even a guide to help you with some keyword ideas…
Social Trend Spy Plugin allows you to narrow your research to which website posted and/or keywords broken all the way down to posts by date photo posts.
Bonus #6 – Ecommerce Bot Engager Tool
Beta user – Linda Made $3,718 in 72 hours from her shop using this tool. This tool is like a virtual assistant to manage your Facebook page 24/7. With this tool, you can set up an automated response (public and private reply) to everyone who comments on your Facebook post based on keywords and phrases.
Skyrocket lead generation, sales and profits by engaging your audience in this innovative way. Create a post and at the end ask a question to which there can be only a limited number of replies. Add those replies as 'keywords' and bam.
Linda sells dresses in her store. She uploaded a picture of a red and blue dress on her Facebook page and asked people to comment on which is better. Red or blue. She activated the app on the post (1 mins work) and added the 'keywords – red and green' with auto reply and bam! The post went viral and 72 hours later $3,718 in sales from a $150 Facebook ad spend
Bonus #7 – Ecommerce Messenger Bot Builder
Facebook Messenger currently has more than 1.3 billion monthly active users. Not only that, but 2 billion messages are sent back and forth between end users and businesses every month. This is a huge opportunity to move consumers through the sales funnel and to boost your ecommerce sales.
With this tool, you can easily build an interactive ecom FB Messenger bot for marketing, sales and support…without ANY coding or designing skills.
Boost engagement on your website, respond and assist visitors (without even being there in-person) and consistently turn cold prospects into recurring paying customers.
With this tool, create unlimited bots and automation for unlimited products on your store with automatic conversation flows. You can use these flows to deliver value, drive traffic, convert contacts into leads and make sales.
Bonus #8 – Ecom Bulk Messenger Broadcast Tool
With this tool, you can send unlimited broadcasts to subscribers across your pages and multiple Facebook accounts from a single easy-to-use dashboard in minutes.
Broadcast messages are the most powerful marketing tool today. Now blast promotional and follow up messages to those that have engaged with your page. (This works together with Bonus #1, Comment Bot & Engager Tool – which helps increase the engagement on your page).
Bonus #1 + Bonus #3 = $$$ From your store
No coding skills required. Just choose a subset of people who've engaged with you and hit them with a text blast, an image and even select a call to action like a button to redirect them to your ecom store or a particular product on your store.
With an average 90% open rates and 4 to 10 times higher CTRs compared to email… Messenger is the #1 app in the US and Canada with over 1 billion active users
Bonus #9 – Ecommerce Graphics & Ads Designer
Josh used this tool to design all his ecom banners and ads in minutes… fired his graphics designer and saved $400 in monthly freelancing bills – $4,800 per year in savings. Extra money he will be putting into other aspects of his ecom business.
With this tool, you can pump out jaw-dropping & high converting designs in just minutes…with Zero Technical Or Design Skills. Social media ads, Social media post, Timeline covers, Viral Quotes, Memes… and many more.
You get 1,423 premium design templates, 7.5 million stock design assets, 450,000 Viral quotes and a lot more.
Bonus #10 – Ecom Social Post Editor
With this tool, you can now add BOLD Text, Italicized, Underlined & More on FB and other social media platforms and make your post, comments, and ads stand out and capture people's attention resulting in a HUGE boost in post engagement, leads, and sales.
Bonus #11 – Insider Ecommerce Accelerator – Get Results Fast!
This is a comprehensive course that will take you through the entire process of starting and scaling your ecommerce business without all the stress.
It doesn't matter if you are a complete beginner or you have tried ecom in the past and failed. This training covers EVERYTHING you need to make use of Storemerce and ALL the bonuses/resources we are giving you.
There's no stone left unturned here. Once you're done going through this training you'll be ready to drive revenue with your store in no time.
Bonus #12 – Google Ads & Bing Ads Ecom Traffic Training 
In this training, the vendor pulls back the curtain and shows you how to send instant traffic to your product listings using cheap, underrated, and vastly untapped methods.
These include platforms like BING SHOPPING & Google Shopping. Once you've found a few winning products, you'll see how to use this SUPER cheap traffic and turn it into HIGH-CONVERTING BUYERS who rave over your products!
Bonus #13 – The 7 Figure NMYC Ecom Strategy
In this training, you will discover the simplest method yet to profit from selling physical products online without ever buying inventory or touching the products. And it's 100% automated.
⇒ You do NOT need to have your own branded products.
⇒ You do NOT need to do any market research.
⇒ You do NOT need to buy any inventory upfront.
⇒ You do NOT need to use Facebook or Amazon.
⇒ You do NOT need to spend months preparing everything.
Bonus #14 – Proprietary ASFU 7 Figure Ecom Strategy + Case Study
In this training, the vendor will share the exact same strategy and system he used to generate $1 million in sales in less than 7 months from eCommerce. You'll see for yourself how you can clone this and start getting results from day 1.
To be honest, this is as about a fail-proof ecom strategy that there is. And It's as simple as following this formula:
S + F + U = $$$.
Bonus #15 – eCom Social Post  Editor
With this tool, you can now add BOLD Text, Italicized, Underlined & More on FB and other social media platforms and make your post, comments, and ads stand out and capture people's attention resulting in a HUGE boost in post engagement, leads, and sales.
This is a strategy used by so many industry leaders and it has been proven to get results!
Special Bonuses For OTO 1 Purchase
Bonus #16 – Interest Explorer Tool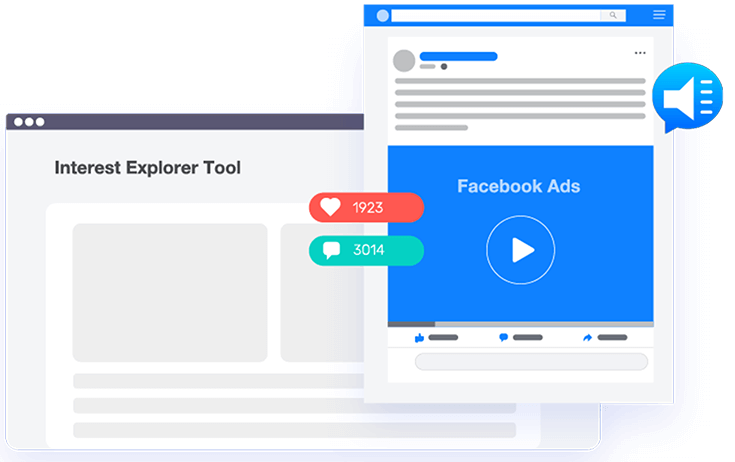 Facebook™ hides interests. So we created a Facebook™ interests explorer tool to help you outsmart your competitors, save time on interest targeting research and finally help you run more profitable ad campaigns.
So with this tool you can run more targeted ads and drive red hot prospects to your store and eCom offers. This  will save you countless hours of audience research AND thousands of dollars in ad spent.
Bonus #17 – Influencer Tool
This tool helps you find influencers and get them to broadcast your marketing message to their audience.
Discover and analyze stats and content of influencers on the THREE largest social media network; Facebook, Youtube, Twitter, tetc.
Bonus #18 – Facebook Ad Academy
Paid traffic is the EASIEST & FASTEST way to start getting paying customers right from the get go and for this, we didn't want to leave you hanging…
Facebook Marketing Academy is an A-Z training course on running profitable ads campaign. It reveals;
⇒ How to run eCom ads that convert
⇒ THREE Winning Facebook Ad Strategies
⇒ And lots more!
NB: Facebook ads still stands as the quickest way to buy traffic on-demand and with this course, you'll learn how to set up eCom ads on Facebook that brings in the sales.
Bonus #19 – Facebook Ad Retargeting Course
Cart abandonment is a major cause of lost sales in most eCom businesses.
With a Facebook Ad Retargeting strategy in place, you can  capture/tag your visitors who abandoned their carts so you can successfully re- market the same or a new offer to them or just follow up.
This option alone could help boost your bottom line exponentially.
Special Bonuses For OTO 2 Purchase
Bonus #20 – 97+ Ready Made eCom  Videos [One Video For Each Campaign]
How Would You Like To Put Your eCom Profits Potential On Steroids, And Grow Your Ecom Revenue 49% FASTER?
DID YOU KNOW? 
People who watch Product Videos are 73% MORE likely to BUY (stats from HubSpot)
Get 97+ 'Ready To Upload' Done-For-You Video Ads Directly From Our eCom Experts plus 7 new Videos Ads every week… that is a total of 365 videos Ads in 1 year
With this, you can instantly DOUBLE, TRIPLE and even QUADRUPLE Your Sales and Profits From your eCom store.
DISCOVER HOW TO SEE EVERY PROFITABLE FB AD IN THE WORLD & INSTANTLY REPLICATE THE SUCCESSFUL ONES INSTANTLY IN ANY NICHE
Fail proof way to know exactly what ads are working NOW (and what are NOT) so you so you can Copy & Implement them… don't waste money on ads that don't work.
Plus how to get access to the worlds largest fb ads library to search with over 5 million ads from 15 different countries with thousands of new ads added daily.
Special Bonuses For OTO 3 Purchase
Bonus #22 – 2020/2021 Ecom calendar
Email calendar and strategy guide for maximum profit pulling impact – you'll never be caught unawares before an important holiday and lose sales.
This eCom calender and strategy guide was specifically designed to work in sync with the exact eCom templates offer on this page. . . So it's like plug, play n profit
Remember the "Fortune is in the Follow Up" 
Bonus #23 – Subject line generator software
Subject line generator software is an incredible AI tool that generates highly magnet subject lines that LITERALLY forces your subscribers to open you mails.
This has the potential to 10X your email open rate thereby increasing deliverability and profitability as more people gets to  open, read and as such take action on your offers.
This tool works with point and click simplicity, all you need do is to answer a few questions and boom a cool subject line is generated for you in SECONDS.
Special Bonuses For OTO 4 Purchase
Bonus #24 – 1500+ Video Asset Library [PNG, SVG & GIF]
1500+ Video Asset Library comes with thousands of engaging, creative, and eye-popping video assets cutting across several activities, professions, posture, mood, etc.
Each asset file comes in multiple formats to suit your different needs – PNG, SVG, GIF, etc.
All assets are compatible with all your popular video creation software like Powerpoint, Adobe Illustrator, Adobe After Effect, Camtasia, Animation Studio, etc.
With this, customizing your video templates becomes super easy and far less demanding as you get all the asset you need at your disposal.
Bonus #25 – Ultimate Video Bundle
This is an incredible COLLECTION of premium video creation assets.
You get;
 50+ Video Background
 50+ Audio Music for your videos
 100+ Proven Viral Videos and lots more…
Special Bonuses For OTO 5 Purchase
Bonus #26 – Clickfomo Software
Instantly Triple The Conversion On Your Website With This Social Proof Software…
⇒ Shows what actions people are taking on your website in real time, creating an instant social proof that gets more people to take the same action.
⇒ Pops up testimonials…pops up who clicked and who bought…real time social proof that instantly drives conversion.
⇒ Completely cloud-based, no need to tinker with bulky updates. Simply Integrate with a single line of code and you are done.
Bonus #27 – Exclusive Gmail Ads Report (50+ Million Email List Hack)
In this exclusive report, you'll discover how to blast your offers straight to the inbox of over 50 million email subscribers.
No email list or auto-responder required!
This is an awesome add-on that'll help you sell off your accounts fast!