"Sonority" Review By SAASMantra
Sonority is a cloud-based voice-over and music-track synthesizer app that lets you create audio tracks for your videos or podcast. PLUS as a user, you do not need to add any API key or pay extra for credits. Sonority let's you pick from over 15 different voice-over articles, copy-paste your text and convert it into a human-like voice in just a click.
Sonority also lets you pick from 1000+ A.I. created music or gives you the ability to create unique music tracks for your videos using A.I. on complete autopilot, without being a musician or artist. Simply pick the type of music you like from 15 different categories and the A.I. will automatically create it for you.
Finally, you can use Sonority to mix and merge multiple different audio files (voice-overs and music both) into an audio track for your videos, podcast, courses, and more.
Watch Sonority App In Action
PRODUCT OVERVIEW
Product: Sonority
Niche: Software
Vendor: Abhi Dwivedi
Launch Date: 2021-June-24
Launch Time: 11:00 am EST
Front-End Price: $67
Refund Policy: 30 Days Money Back Guarantee Policy 
Support Desk: https://support.vineasx.com
Create Audio Tracks For Your Videos And Your Clients In 3 Simple Steps
CREATE A VOICE by simply inserting a text and picking a voice from 15 different Voice-Over artists and download
CREATE MUSIC that Is Stock-Free & Unique, From 15 Categories Using A.I. and download it
MIX-N-MATCH Multiple Voice-Overs & Music-Tracks With Drag-n-Drop Simplicity
Below Are Some Of The Features Of Sonority
Create Synthetic Voice Overs
⇒ Use the latest cutting-edge voice technologies to create UNIQUE voice-overs for yourself and your clients.
⇒ Experience the high quality of Sonority's next-gen Synthetic Speech Technology.
⇒ With Sonority, you get 15 unique voice artists in 10 different languages, unlike any other app out there.
Create Stock-Free Music Tracks
⇒ Emotionally engage your viewers with a wide range of genres, activities, and moods.
⇒ Create unique music tracks in just a couple of minutes using A. I. from 15 different categories, moods, styles, and genres. All the music created 100% unique and copyright-free.
Create Full Audio Tracks
⇒ Use the built-in voice-over and music-track synthesizer to create audio tracks for your videos or podcast.
⇒ Join multiple voice-overs, music tracks or both together to create longer audio tracks up to multiple minutes per track.
Turn Audio Tracks Into Videos
⇒ Create videos right inside SONORITY. Simply add the audio tracks that you create using the synthesizer feature into your videos with just a click.
⇒ Making great-sounding videos was never this easy!
Create Lengthy Voice Overs
⇒ Need to create a longer voice-over? – No worries. You don't need to buy any EXTRA credits or upgrade your account.
⇒ Create longer voiceovers for longer videos without any hassles (1000 characters per voice-over)
Create Lengthy Music Tracks
⇒ Longer videos require longer music tracks playing in the background.
⇒ Dump all the editing and tweaking… create and add music tracks that are up to 3 minutes long to your videos.
Store Your Voice-Overs, Music Tracks & Audio Tracks On Cloud
⇒ SONORITY is fully cloud-based. You don't need to download or install anything.
⇒ Simply log in from anywhere using any device – and get started.
⇒ Save all your work right inside the app. and access it whenever you want from wherever you want.
Download Your Voice-Overs, Music Tracks & Audio Tracks
⇒ SONORITY gives you the freedom to store your voiceovers, music tracks & audio tracks on the cloud or download them on your device with equal ease.
⇒ This makes it simple to share your creatives with your team or sell them to your customers.
Who Is Sonority Useful For?
Local Businesses & Freelancers
Online Coaches & Presenters
Influencers & eCom Marketers
Agency Owners & Website Owners
Product Vendors & Affiliate Marketers
Social Media Marketers & Lead Generation Experts
Here's What Some Top Marketers Are Saying About Sonority
Sonority has been a lifesaver since I started using it. It has made it so much easier for me to create human-sounding voice-overs for my videos and video courses. I can quickly turn a script into a voice-over using a female artist who sounds just like me, then create nice background music, merge both together and sync with my video in post-production. I love the fact that the voices feel so real and all without any extra work. I can't imagine working without Sonority.
We create a lot of YouTube video ads and having Sonority makes it so much easier and faster to churn out new versions of video ads in minutes. Human-sounding voices, any accents languages for perfect targeting and royalty-free copyright-free music to avoid any bans. Sonority is a game-changer and a must-have tool.
I create a lot of VSLs and DEMO videos and don't always have time to record voice-overs or search of nice background music myself. Using Sonority has made it easier for me to quickly create video sales letters and demos for my software products or products I'm reviewing as an affiliate.
The voices sound so real and the music fits perfectly for the sales and demo videos. With so many voice artists to choose from, it makes it all so easy. Two thumbs up.
Below Is A Overview Of Sonority App
Sonority – Pricing And Funnel Details
NOTE: Here are some Upgrade Details for your reference. You must buy the Front-End (FE) first and then you could buy any OTOs if you love.
If you buy OTOs alone, you will receive NOTHING and it takes your time to request for refund. Please remember FE is a must-have package to at least make sure the product is working well.
⇒

The Unlimited upgrade gives the ability to create unlimited voice-overs.

⇒ Unlimited music-tracks.
⇒ Unlimited waveform videos.
⇒ Unlimited audio-track mix/merges.
⇒ No time limit on music tracks.
⇒ No character limits on voice-overs.
⇒ No weekly limits.
⇒ Ability to create international voice-overs in multiple different languages.
⇒ Unlimited script translation to 100s of different languages.
⇒ Unlimited voice-overs in different languages.
⇒ Unlimited audio file storage on the Sonority cloud and more.
⇒ Sonority Professional unlocks tons of new professional features including 15 new voice-over artists.
⇒ Voice styles and accents.
⇒ It also unlocks voice-over script rewriting features.
⇒ Upload-n-transcription feature to repurpose other content.
⇒ Commercial license to new voices.
⇒ Faster priority voice render.
⇒ Early access to new voices.
⇒ With the Sonority Agency, you will get full business features including Whitelabel branding for the dashboard.
⇒ A Custom done-for-you professional-looking Voice-Over & Music Business Website with custom checkout.
⇒ You also get 6 Stunning & Compelling Video Commercials to promote your new agency.
⇒ Team & Virtual Assistant Access.
⇒ Clients Access.
⇒ DFY Client Contract Templates.
⇒ BusinessFinder feature and 100+ Facebook Ad Templates.
⇒ You also unlock the Sonority reseller panel to create and sell 50 accounts.
⇒ CourseReel lets you turn your free time into professional video courses and let's you break into the $25 BILLION e-learning industry.
⇒ Creating video courses has never been this easy.
⇒ All you have to do is upload your thoughts as an audio recording, text, or even as an old video and the A.I. transcribes it and converts it into fully customizable video with slides, text, images, background, and more added automatically.
⇒ Use the Camtasia-style timeline-based video editor to easily customize and add that WOW factor to your videos and instantly create and share your videos.
⇒ PlayerNeos is a cloud-based interactive-video creator that helps turn any ordinary video into a sales machine.
⇒ Using this you can add buttons, menus, buy now buttons, opt-in forms, new custom thumbnails, logos, watermarks, and even auto-play the video on any browser.
⇒ You can also find other high-traffic videos and piggyback on them with your opt-in/buttons added.
A good voice-over, background music, or an audio track can make your audience feel like you are representing them and this will make them feel like they have been identified with. You won't always have time to record voice-overs or search for a piece of nice background music yourself.
Sonority does it all for you without you having to record or speak a single word. Sonority helps you create near-perfect human-sounding voice-overs and amazing unique music for your videos or for any other purpose effortlessly. Get Started Now!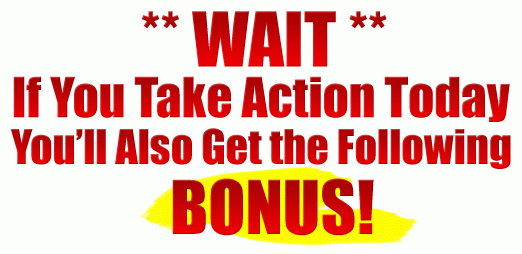 Note: Access To The Special Bonuses Will Be Delivered In Your JVZoo Portal
Bonus #1 – Reseller License To VidRankNeos
Get Unlimited Traffic with Page #1 Ranking! With VidRankNeos You Are Guaranteed To Rank Your Videos And Once You've Done That, You Can Easy Track Your Rankings.
With Rank Tracker and Spy feature you can not only track your videos ranking and current positions but you can also spy on your competitors and see where they are ranking and what they are doing to keep ranking.
Bonus #2 – Resellers Rights to VidAgency WP Theme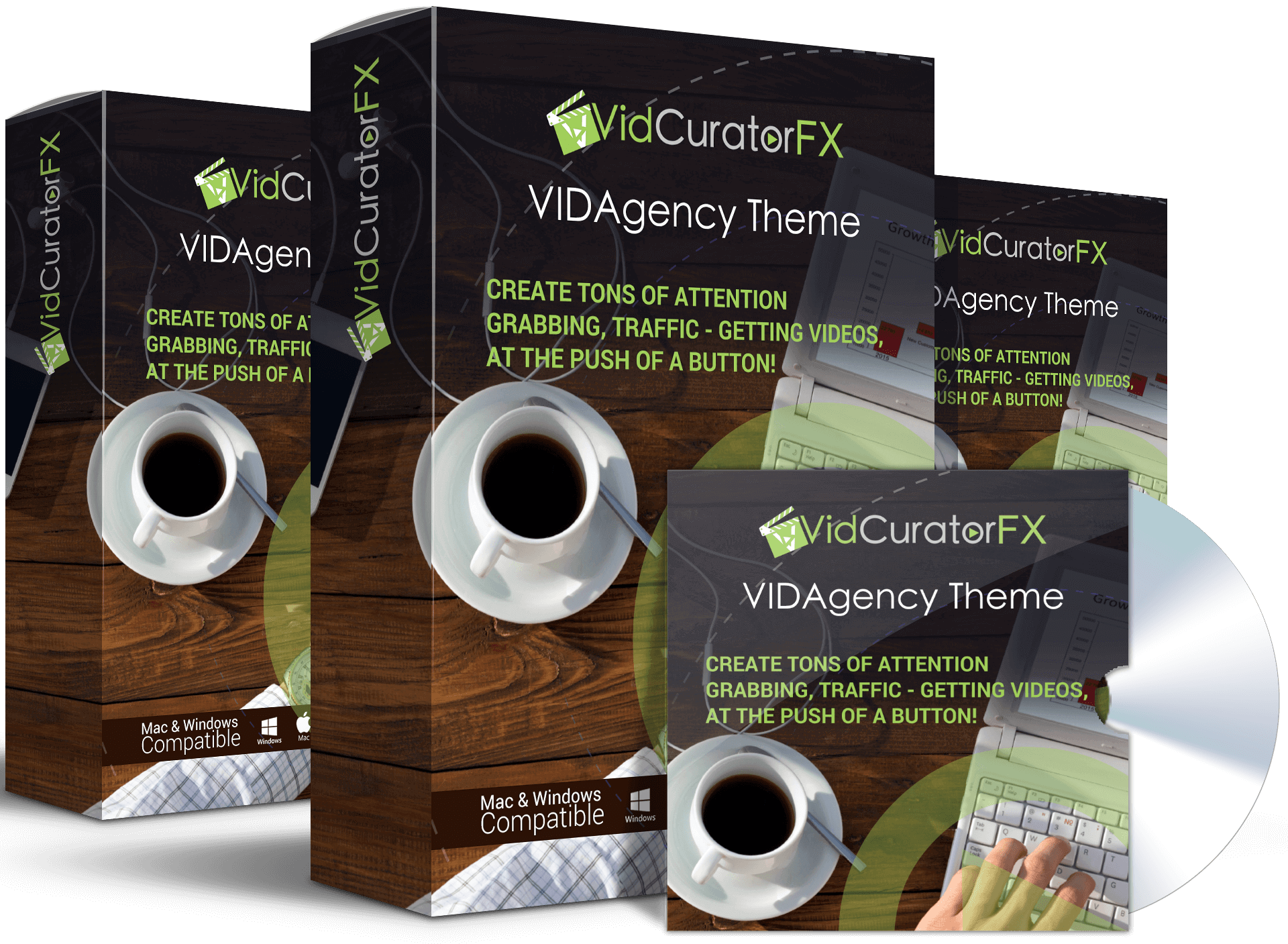 VidAgency Theme is its kind WordPress theme that is a plug-n-play video agency website setup theme. All you need to do is hit the install button and the theme will do the rest. In fact, you don't even have to create or write the content yourself!
Bonus #3 – Easy Voice Software
Easy To Use Software Will Quickly Turn Your Content into Audio Files!
Content Marketing has gotten its peak as one of the most effective internet marketing strategies for many online business owners who are spending time and money from. The challenge to this technique though is that the spreading of information through various content formats like pdf, slideshow, video, and most of all audio.
Transcribing information to audio format can also be a headache and time-consuming but there is always a way if you have the will to find it. And the good news is that you just found the solution that you are looking for through the product that you are about to get inside.
Bonus #4 – Podcasting Profit Secrets
If you're starting your show from scratch and you're doing everything yourself, then you need all the help you can get.
While recording and publishing your own podcast may sound simple enough, there are actually a lot of things that happen behind the scenes. 
Planning and creating content, editing your podcast audio files, marketing, and promoting your show will take their toll on you if you don't know what you're doing.
Podcasting Profit Secrets is a step-by-step blueprint for launching a profitable Podcast.
Bonus #5 – Fiverr Income Audio Tracks
If you want to make money online, selling your services indeed one of the most clever ideas. But the question is that, where you will sell it on the internet?
The good news is that Fiverr is here to help skillful people sell their talents online. So how this works and what Fiverr is?
Fiverr is an online marketplace where skillful people and buyers meet each other. As a service provider, you can start selling services as Gigs and initially earn $5 on each basic sale.
Not only that, you also have the chance to make a lot of money through its upsell feature. To learn more about Fiverr, inside this audio is a must to listen.
Bonus #6 – Music Audio Track
Professional Quality Sound Tracks For Your Marketing Needs!
Videos are one of the best media that you can use to attract and make people stay to what you want to deliver on the internet. Of course, the video content should also be interesting and useful to your viewers.
The thing is that the video presentation is sometimes boring if you don't have relevant soundtracks backing up the excitement or the loneliness of your video.
That's why if you are looking for those audios for your video backgrounds, this amazing audio track package is what you need right now!
Bonus #7 – FB LIVE Video Engager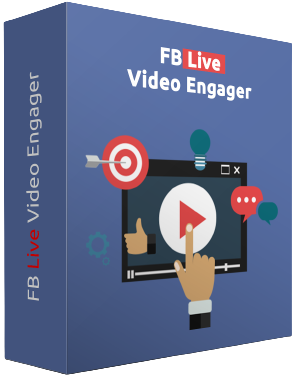 This is a tool for displaying Facebook reactions in real-time on a Facebook Live video voting, You can also choose the number of competitors and add an image for them, which leads to promoting and increasing reach to your page, and also you can do a live broadcast on YouTube & Twitch & Dailymotion. It's a great way to get more Facebook page likes.
Bonus #8 – Viral Growth Training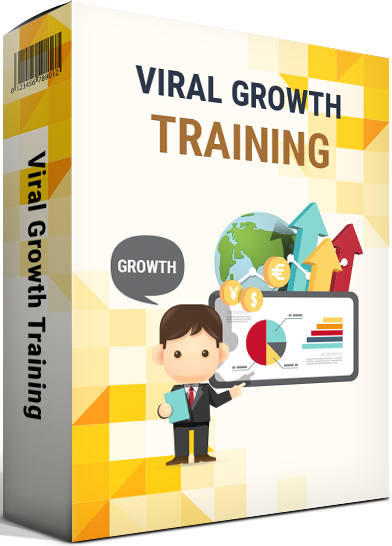 Viral marketing is one of the most critical aspect of your business whether it is online or an offline model. It helps you to reach across easily to the scattered audiences without huge financial expenses. 
Keeping this in mind, I am providing this excellent package that includes some helpful strategies and ideas for making your marketing techniques and messages go viral. With the help of an audio podcast, you will learn how to grow the virality of your marketing campaigns and boost your profits hands down.
Bonus #9 – Lead Fusion Elite
This is the MOST powerful tool that combines unlimited opportunities for you to attract visitors, grab subscribers and eventually get money-paying customers, that has the power to make real things happen for your online success, like promoting ads, grabbing list, social networking and more.
Seriously, the possibilities in Lead Fusion Elite are limitless, you need to use this tool for yourself to discover its full power.
Bonus #10 – X-Treme List Build Plugin
For running businesses, email lists are very important. Businesses and individuals use email lists in a variety of ways.
With this ultimate bonus package, you can easily start creating engagement with your new leads by making your landing page memorable and enjoyable.
Bonus #11 – Catchers Helpdesk and Ticket System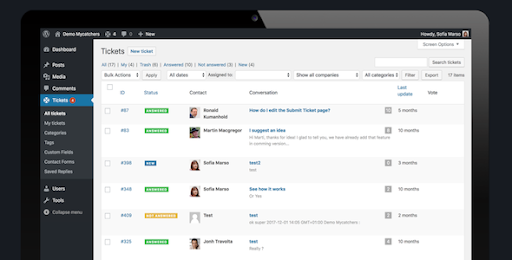 Your potential clients can reach you via email or by using the contact form. You can respond to emails and your customers will receive immediate replies. Catchers Helpdesk will poll an external POP3/IMAP account on a regular basis, retrieve email messages and convert them to tickets.
Bonus #12 – Online Viral Marketing Secrets Video Upgrade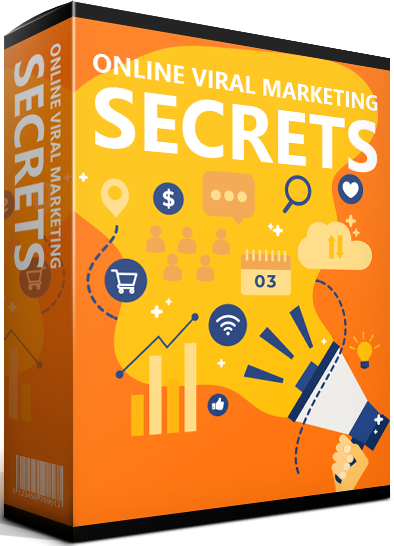 Viral marketing can help you promote your content, but 90% of marketers fail in viral marketing because they are not aware of the secrets and tricks of viral marketing. 
With this video training, you will discover a shortcut to online viral marketing secrets. These tips and tricks have been used by top marketers to take their business to the next level.