"QuizTarget" Review By SAASMantra
QuizTarget is a cloud-based advanced software that lets you create different types of quizzes such as Funnel Quiz, Sales Quiz, Lead Gen Quiz, Feedback Quiz, Market Research Quiz, Pre-Launch Quiz to generate targeted leads & sales. QuizTarget has a built-in drag-n-drop editor that enables you to create and design quizzes in less time. 
You can add engaging elements like images, frames, music, stickers, emoji, CTAs and much more to quizzes & give a customized approach to the quizzes. QuizTarget gives you full flexibility to create quiz in multiple formats such as Text Quiz, Image Quiz, Audio Quiz, and Video Quiz.
You can use the high-converting DFY Quiz Campaigns to get started instantly and build custom audiences inside Facebook, Google or more with the built-in remarketing pixel integration features and easily capture these leads push them to your favourite Autoresponders with the integration feature built-in inside the dashboard.
PRODUCT OVERVIEW
Product: QuizTarget
Niche: Software
Vendors: Harshal Jadhav & Vishal Kangane
Front-End Price: $27 – $37
Refund Policy: 30 Days Money Back Guarantee Policy
Support Desk: Effective Support Desk
Here Are Some Of The Features Of QuizTarget
Drag-n-Drop Quiz Builder
Drag-n-Drop editor enables you to create and design Lead Gen Quizzes in just Few mins. You can add engaging elements like images, frames, music, stickers, emoji, CTAs and much more to quizzes.
Multiple Quiz Types
QuizTarget provides you with the complete freedom to create any type of Quiz campaign that best suits your needs. You can build Personality Quiz, True or False Quiz, Open-Ended Quiz, Multiple Choice Quiz, Polls and much more…
Multiple Quiz Formats (Video, Audio, Text, Image Quizzes)
QuizTarget brings numerous Never Seen Before Quiz formats such as Text Quiz, Image Quiz, Audio Quiz, and Video Quiz. You can choose one that suits your needs to capture leads in no time.
Segment Leads with Logic Branching
Offer Quiz takers a personalized experience! Based on their answers- Show them specific questions, Specific Opt-in Forms or Results. Build a Segmented, Highly focused and Profitable Prospect Lists with Logic Branching.
Custom Quiz Placements Available
Showcase Quiz anywhere on the website. Showcase it on any event (Time delay/ POP Out/ Scroll/ Leave intent and more). Responsive Embed Technology to Embed Quiz on any Website or Page builder out there.
DFY Quiz Campaigns
Use high-converting DFY Quiz Campaigns for plenty of Local niches. Select any Local Niche Quiz Campaign from the assortment of niches, Customize it easily to Fit with your Needs and publish it – it's as simple as that!
Quiz Funnel Designer (Mindmap Designer)
Easily design Quiz Funnel Journeys. Design the Mindmap of your Quiz with Drag-and-Drop Mindmap designer. Visualize the Quiz flow and know how your customers will complete the Quiz Campaign. Save highly profitable Quiz Mindmap for future use.
Build Custom Audience inside FB, Google & More
QuizTarget offers Facebook, Google or other Remarketing Pixel integrations. This feature helps you build custom audiences. Every quiz user event gets recorded with pixels and builds Your Subs a highly targeted custom audience.
Retarget each user through remarketing campaigns and pitch the most suitable product/ offer to custom audiences. Boost conversion at lower ad spends.
QuizTarget Hosted URLs
QuizTarget offers system-generated self-hosted campaign URLs. No landing page development or coding required! Directly promote your Quiz Campaign to any 'social media platforms' or embed it on your Website.
You can also share Quiz Campaign URL with your Email list to Segment them and Boost conversions.
Top Autoresponder Integrations
QuizTarget enables your subs to easily capture leads and push them to Your Subs Favourite Autoresponders. There are a total of 24 Integrations (never seen before in any app).
Plus, the vendor's Development Team is always Ready to Integrate New Autoresponders as per Support requests from users.
Create Any Type Of Quiz You Need In Just A Few Clicks
Funnel Quizzes
Show your audience specific questions, offers, affiliate links, content and more, based on their answers!
Sales Quizzes
Turn your quiz into a "virtual sales rep" that asks all the right questions and presents people with the solution that's right for them.
Lead Gen Quizzes
Ask a number of questions and capture emails before showing the user's results. Or capture their email at the start, middle, end or after any question you like.
Feedback Quizzes
Find out what your customers really think about your stuff, or run surveys for your paying clients instead.
Market Research Quizzes
Gather golden intel on your market by asking them questions about what they like, hate and need help with. QuizTarget makes these quizzes fun and engaging so they want to participate!
Prelaunch Quizzes
Build a massive prelaunch list and keep them engaged with additional quizzes during your launch. Based on their answers, you can show targeted content or different product offers and watch your sales blow up on launch day!
Who Is QuizTarget Useful For?
Freelancers & Social Media Marketers
Marketing Newbies & Bloggers
Email Marketers & Small Businesses
Marketing Agencies & Website Owners
Product Vendors & CPA Marketers
Traffic & Lead Generation Experts
Here's What Some Top Marketers Are Saying About QuizTarget
Wow! Very Powerful, Easy to Use and 100% Newbie Friendly Software.
I've used QuizTarget and I must say it's really impressive! QuizTarget is loaded with powerful features which helped me grab hot leads. At the same time, it's very easy to use. All you have to do is select a Quiz template, make a few changes as per your needs and hit the publish button. That's it! Highly recommended.
QuizTarget is a Goldmine for Marketers…
As a marketer it's always a challenge to grab the customer attention. We were looking for a solution to deal with this challenge & that's when we came across an Innovative Approach which involves Quizzing to engage Audience. Tried QuizTarget for two week & results were encouraging. Got massive lift in Leads & Conversions. Highly Recommended!
Follow Just 3 Easy Steps – And Your Lead Generation Quiz Campaign Goes Live…
CHOOSE or CREATE
Create Lead Gen Quizzes using the DFY Templates or from Scratch.
CUSTOMIZE
Customize it to your heart with Drag-and-Drop Tech. Add your own logo, images, videos, Opt-in forms, CTA Buttons & more. Add engaging elements like timers, emoji, music and much more.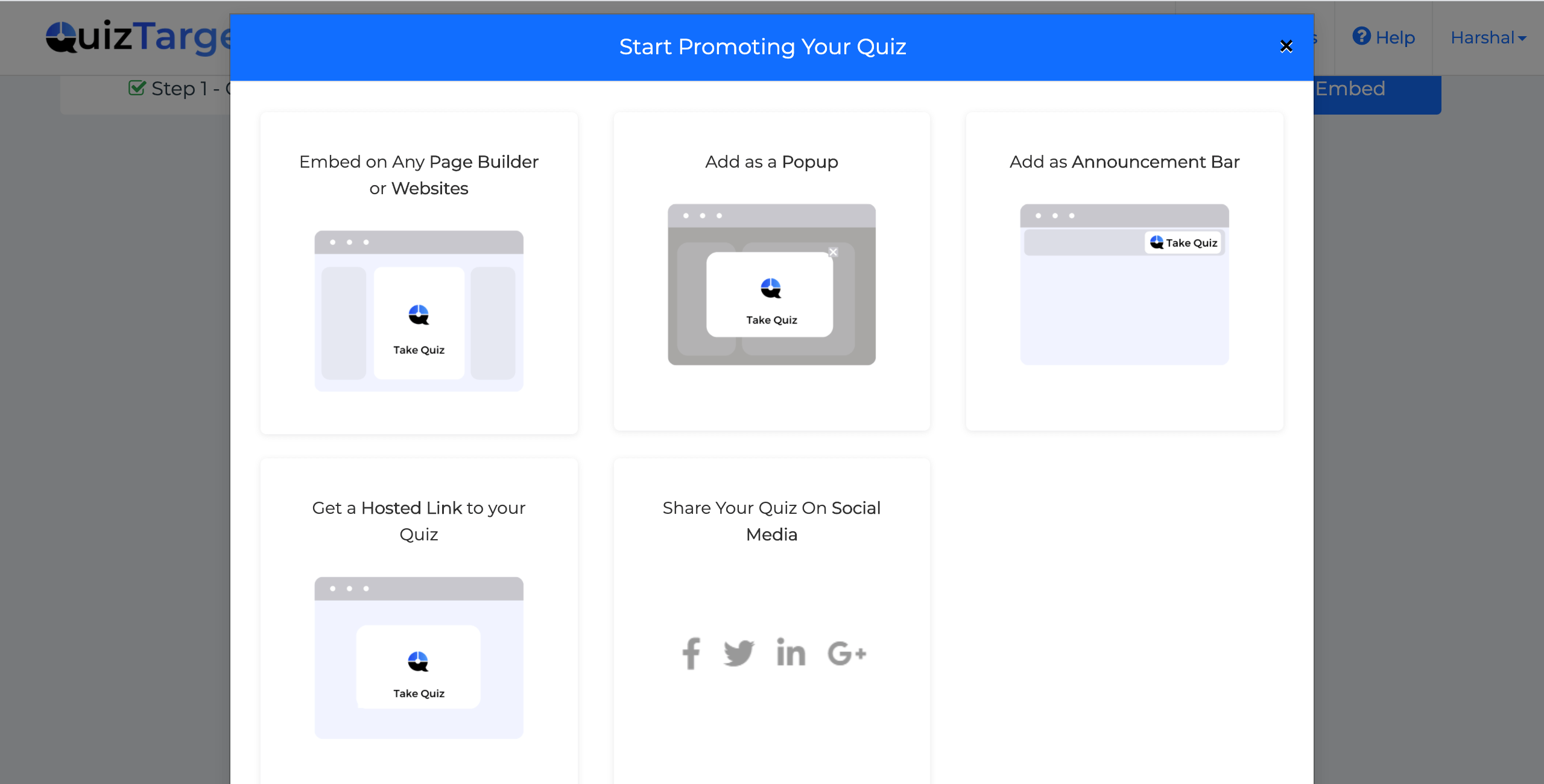 SHARE
Embed or Schedule the Quiz On Your Website, Favourite Page builders, WordPress Sites, Mobile apps and more.
Watch QuizTarget In Action
PRO's & CON's Of QuizTarget
100% newbie friendly & cloud-based software works in any niche.
Access to Drag-and-Drop Quiz Builder & Custom Template Designer for complete customization of quizzes as per campaign goal.
QuizTarget lets you create multiple types of quizzes in multiple format as per your needs.
Offer Quiz takers a personalized experience! Based on their answers- Show them specific questions, Specific Opt-in Forms or Results. Build a Segmented, Highly focused and Profitable Prospect Lists with Logic Branching.
QuizTarget enables you to visualize the Quiz flow and know how your customers will complete the Quiz Campaign.
Remarketing Pixel integrations across multiple platforms to help you build custom audiences & pitch the most suitable product/ offer to custom audiences.
QuizTarget can be integrated with your favourite autoresponder platform. The development Team is always Ready to Integrate New Autoresponders as per Support requests from users.
Video training and a 30-day money back guarantee included.
The Front-end edition of QuizTarget has a cap on the number of quiz campaigns that you can create AND the number of leads that you can collect due to bandwidth limitations & the optional PRO upgrade unlocks the Unlimited access to these features.
QuizTarget – Pricing And Funnel Details
NOTE: Here are some Upgrade Details for your reference. You must buy the Front-End (FE) first and then you could buy any OTOs if you love.
If you buy OTOs alone, you will receive NOTHING and it takes your time to request for refund. Please remember FE is a must-have package to at least make sure the product is working well.
⇒ Create Lead & Traffic Generation Quizzes with the Powerful and Affordable Quiz Builder.
⇒ Start with DFY Campaigns or from Scratch.
⇒ Access 10+ Themes, Comes with the Easy to use Quiz Mindmap Designer which helps in visualizing Quiz flow from a birds-eye view to plan user journeys.
⇒ Plus, loaded with tons of Quiz engagement booster elements like Videos, Images, GIF's, Emojis, and much more.
⇒ Plus features like Multiple Quiz Formats (Multiple Choice Questions, True or False, Open-Ended, Fill in the Blank etc.
⇒ Millions of Assets Available with Integrations such as Pexels, Pixabay, YouZign and more.
⇒ Add Any video To Quizzes from any source such as YouTube, Vimeo, Dailymotion, Amazon s3 and more.
⇒ Commercial Rights let you Sell lead gen quiz campaigns to your customers.
⇒ PRO edition of QuizTarget lets you Create unlimited Quiz Campaigns, Unlimited Website License pack, Unlimited Lead Collection.
⇒ Plus it includes additional features like adding Music to your Quiz Templates, A/B Testing, Auto-Scheduling, Zapier Integration and much more.
⇒ It's also laced with value-added bonuses like Leadlock Pro, My Convert Lab, Sticky CTA Button Suite.
⇒ These bonuses will help you get more leads and conversion.
⇒ DFY Club Members get additional ready to use high-converting Quiz Campaigns and Templates.
⇒ You will be able to suggest new types of templates/Campaigns and the vendor's content team will include it in the next set of releases.
⇒ Plus, the DFY library will be updated every month with fresh new Designs and new Quiz Campaigns.
⇒ Most advanced version of QuizTarget that comes with Agency Technology to start selling right away.
⇒ This is QuizTarget Full Agency Pack loaded with everything you need to Setup a Successful Quiz Lead Generation Agency.
⇒ Features such as DFY Agency Website Setup, DFY FB Ads Suite for Agency Promotion, Access to Client Finder App, DFY Google Ads Suite for Agency Promotion and DFY Legal Contract Format for Agency and much more.
⇒ Also you can Create 30 Team Members with Pro Access, Unlimited Client Login Access, Get Unlimited Website License Pack, Unlimited Campaigns, and much more…
⇒ Great opportunity for you to start a Brand New Software Business.
⇒ You will be able to Sell QuizTarget under your Own Brand Name.
⇒ You can add your Brand Logo and your own Domain to get your Brand New App Ready.
⇒ Includes everything to Promote and Execute your New Software Business.
⇒ Right from promo material like Ad copies, Ad creatives, Demo Videos to complete Product IT Support and much more.
⇒ Plus, a Fully Fledged Dashboard to Manager All Customers.
QuizTarget allows you to build highly targeted lists that you can promote your affiliate offers or own products to. You don't need to spend money on ads or product development. Just share your quizzes on forums, social media, Reddit and even in your article bylines and drive targeted viral traffic.
You have complete freedom to customize your quiz campaigns using the drag-n-drop builder by adding engaging elements like images, frames, music, stickers, emoji, CTAs and much more to quizzes and embed them on any website or page builder your wish and create successful quiz campaigns for targeted leads and sales. Get Access NOW!!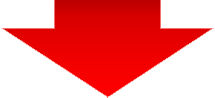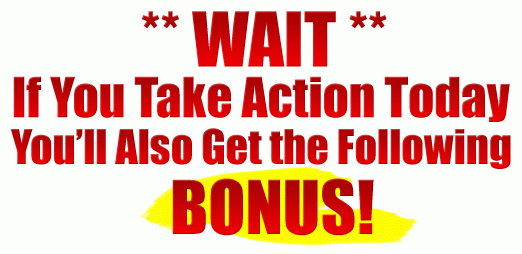 NOTE: Access To All The Bonuses Will be Delivered In Your JVZoo Portal
Bonus #1 – Reseller Rights to ViralMobilio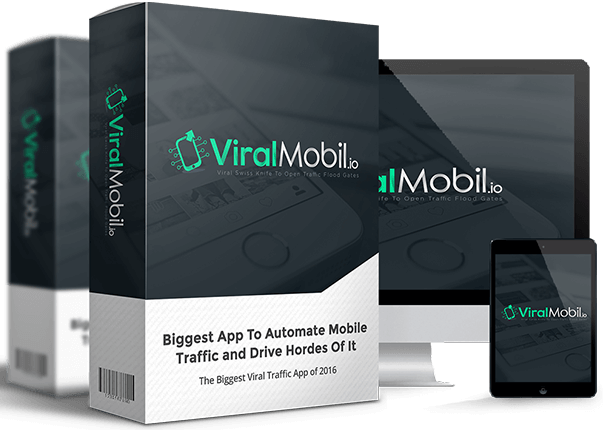 One of its kind of app that truly utilizes the power of mobile messenger apps, that have 90-95% open rate and a very specific and proven mind hack to deliver amazing results in any niche and any product you can think of.
Viral Mobil.io is a web based software that allows you to create campaigns based on YOUR need. It basically collects leads, and prompts that prospect to share the link of YOUR choosing with their friends on any of the Mobile Messaging apps
Bonus #2 – Resell rights to Reddule
An all-in-one app that gets easy traffic, video views, leads, and sales hands-free using the viral power of Reddit. It's is divided into two parts, a step-by-step training program and groundbreaking automation software.
Bonus #3 – Wp Notification Bar with Resell Rights
This will help you boost the views and traffic from all the videos you captioned with the help of Recastly by reaching your target audience for 100% FREE on Facebook newsfeed, Facebook messenger, Facebook groups and pages, twitter, tumblr, Instagram, slack bot etc ….
Imagine the amount of traffic clicking from your videos to your offers or landing pages because of its massive reach!
Bonus #4 – Story Box Plugin
Explode engagement and organic traffic with animations on your pages that keep people on your site longer: instantly create compelling pages that force your viewers to read every word of your marketing message! Bounce rate really played a huge role in ranking your website. But how are you going to make your audience to stay longer your website?
The good news is that inside this product is a plugin that will help you create animation to your pages that will influence them to stay longer and even read your content.
Bonus #5 – Auto Content Machine
We all know Content is King on the internet And This is a premium WP plugin that get's content from almost any site to your WordPress blog, automatically!
You can use this to:
⇒ Create a personal site which collects news, posts, etc. from your favorite sites to see them in one place.
⇒ Use it with WooCommerce to collect products from shopping sites.
⇒ Collect products from affiliate programs to make money.
⇒ Collect posts to create a test environment for your plugin/theme.
⇒ Collect plugins, themes, apps, images from other sites to create a collection of them.
⇒ Keep track of competitors.
Bonus #6 – Facebook Quiz Creator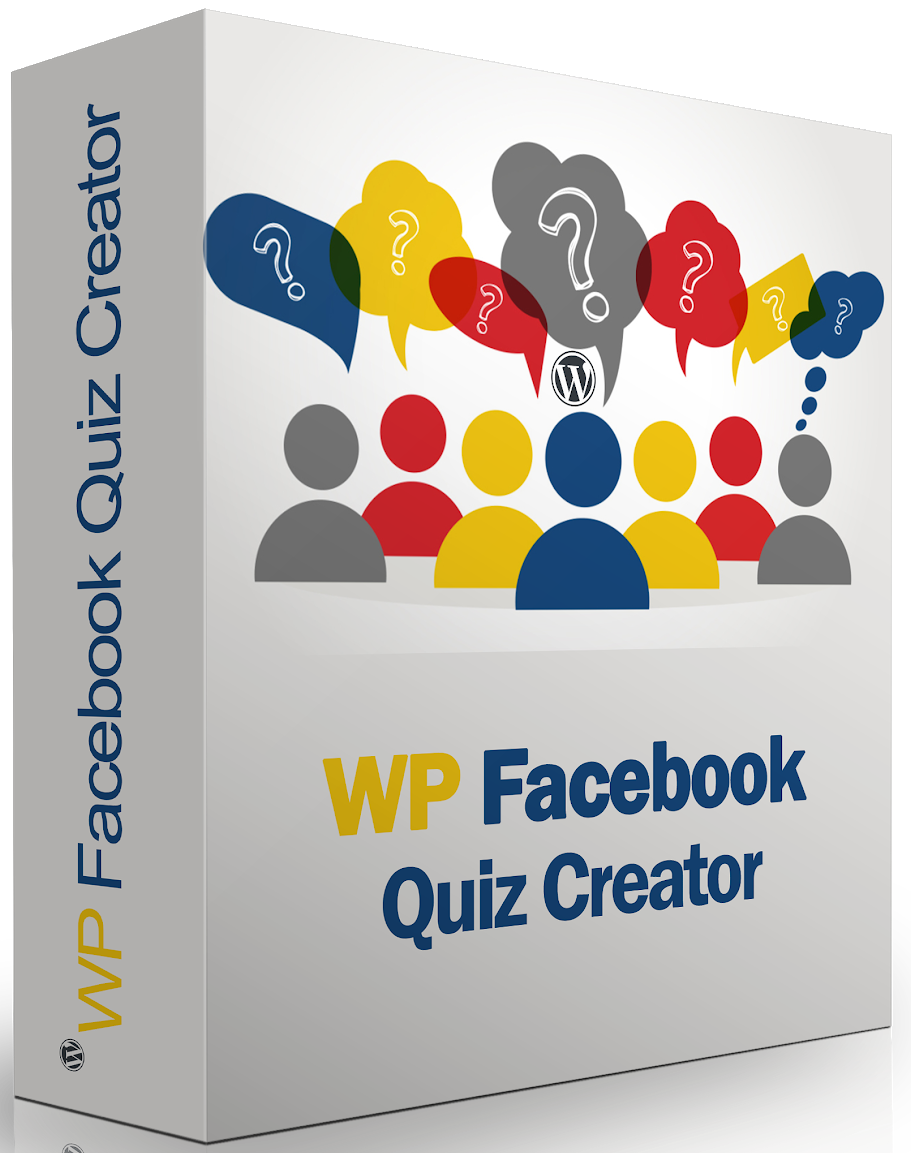 With WP FaceBook Quiz Creator, you can easily create fun, entertaining FaceBook quizzes with just a few clicks of your mouse.
By using this useful and effective plugin, you're giving your visitors the chance to challenge themselves by solving quizzes that will keep them entertained (so this way they will spend more time in your site.)
You can also use it to grow your traffic using a series of trivia quizzes with topics related to your business/website.
Opt-in Spin for WooCommerce converts website visitors into subscribers and customers. There have been many marketing tools being released in the last century to increase the sales. Optin Spin was created with the same concept but with a different approach.

Bonus #8 – Clickbank Super Affiliate Bootcamp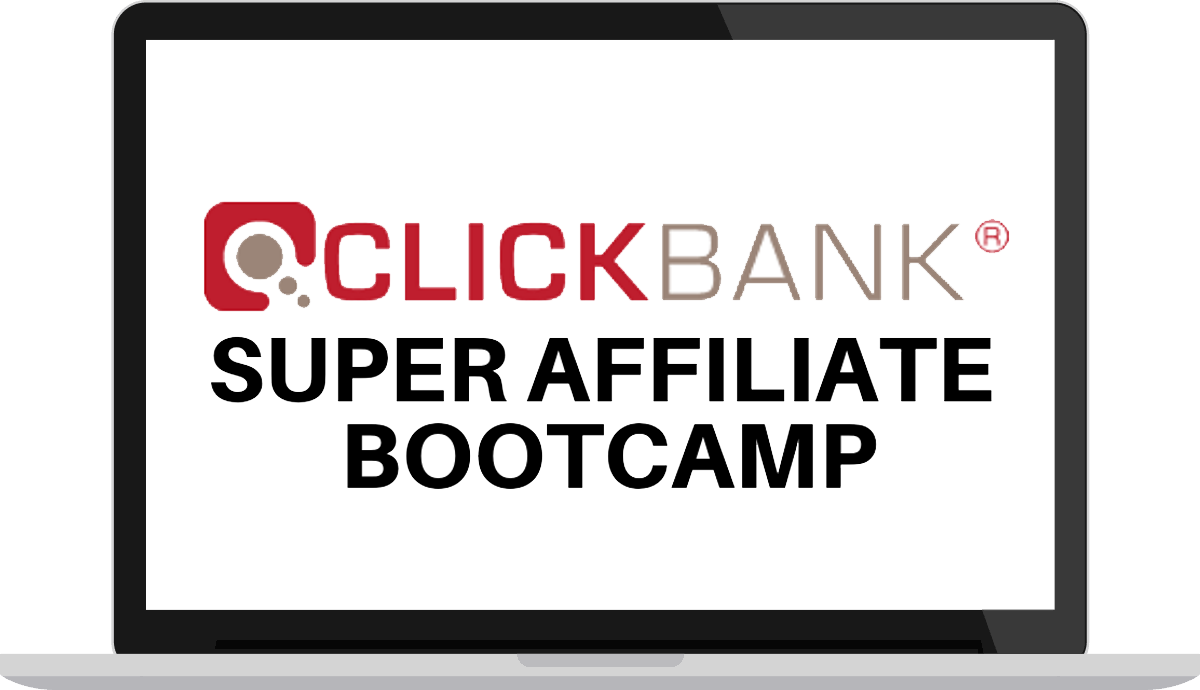 In this course, you'll be taught step-by-step how to promote Clickbank affiliate products and how to become a Clickbank Super Affiliate.
What you will learn in this course are the exact strategies that Paolo uses to generate a 6-Figure income with Clickbank affiliate marketing.
Bonus #9 – FB TubeBox WP Plugin
FBTubeBox is WP Plugin very Easy to install & use. This WordPress plugin creates Youtube video galleries on Facebook.. there are different options available including the lightbox option.
Bonus #10 – QuizTarget Graphics Pack
Huge bundle includes Variety of High Quality Images/Graphics which marketers/entrepreneurs need daily for marketing activities. These can be used inside the QuizTarget through a normal upload to create campaigns.