"Prompt Merchant" Review By SAASMantra
Prompt Merchant is a brand-new software that lets you set up your very own prompt-selling stores with which you can create and sell prompts for AI-generated content and graphics. You can sell your prompts to businesses, freelancers, or just about anyone who needs them for creating graphics, content, or artwork.
The app lets you list your prompts, customize your store's look, and accept payments through different payment gateways. Plus, it comes with some SEO features and options to link up with Google Analytics, so you can rank higher in search results and keep an eye on how well your store is doing.
Watch Prompt Merchant In Action
PRODUCT OVERVIEW
Product: Prompt Merchant
Niche: Software
Vendor: Andrew Darius
Launch Date: 2023-March-30
Launch Time: 11:00 a.m EST
Front-End Price: $17 – $27
Refund Policy: 30 Days Money Back Guarantee Policy 
Here Are Some Of The Features Of Prompt Merchant
Create Your Own Launch Customized Prompt Selling Store.
Every shop created on PromptMerchant comes with SEO features, including a sitemap, to help boost your ranking.
100 ready-to-use prompt sample images.
Have unique images unlike any other prompt shop because you can just paste a prompt into mid journey and it'll generate a one-of-a-kind image for your store.
Your store will be optimized for fast loading times and you can even connect google analytics and run ads.
The app lets you list your prompts, customize your store's look, and accept payments through different payment gateways.
Who Is Prompt Merchant Useful For?
Business Owners & Freelancers
Content Marketers & Script Writers
Bloggers & Lead Generation Experts
Affiliate Marketers & eCom Marketers
Local Businesses & Website Owners
Product Vendors & Social Media Marketers
Watch A Quick Overview Of Prompt Merchant
Prompt Merchant – Pricing And Funnel Details
NOTE: Here are some Upgrade Details for your reference. You must buy the Front-End (FE) first and then you could buy any OTOs if you like them.
If you buy OTOs alone, you will receive NOTHING and it takes your time to request for refund. Please remember FE is a must-have package to at least make sure the product is working well.
⇒ Custom subdomain.
⇒ 3 Extra Shop Templates.
⇒ Features Prompts.
⇒ Categories.
⇒ Whatsapp module.
⇒ QR code Unchecked.
⇒ Google Analytics.
⇒ Bulk prompt import.
⇒ Upgrade To 1,000 Prompt Listings.
Midjourney Graphics AI Virtual Live Masterclass
⇒ Beyond Imagination: Midjourney Graphics Ai for Marketers & Entrepreneurs – Exclusive Virtual Live Masterclass.
⇒ Learn Cutting-Edge Techniques and Strategies from AI Expert Andrew Darius.
⇒ Exclusive Access to Interactive Live Stream Event & 48-hour Replay.
Beyond Imagination Live Masterclass VIP Upgrade
⇒

With the VIP Upgrade, you'll gain access to an additional day of training, which means more in-depth knowledge, strategies, and tips to help you excel in the world of AI marketing.

⇒ Boost Your Skills with Exclusive Content, Permanent Access, and Interactive Learning.
⇒ Access Advanced Techniques & Exclusive Workshop.
⇒ Boost Your Branding and Customer Experience with PromptMerchant White Label.
⇒ Upgrade Your Prompt Store With a Custom Domain, Deep Store Customization, and Customer Panel Access
⇒ Custom Domain.
⇒ Deep Store Customization.
⇒ Customer Panel Access.
⇒ Priority Support.
⇒ Upgrade To 10,000 Prompt Listings.
PromptMerchant Profit Club
⇒ Get 6,000 Stunning Prompts With Images, Save $1,800 on Midjourney Pro Plan Costs & Free Up 1,000 Hours of Your Time.
In conclusion, Prompt Merchant app provides a unique and innovative approach to creating and selling AI-generated content and graphics. Its user-friendly interface and customizable features make it easy to use for both novice and experienced users.
The software's ability to generate high-quality prompts adds value to its functionality, making it an excellent tool for anyone looking to monetize their AI-generated content. Overall, the software is an excellent investment for businesses and individuals looking to expand their online presence and generate income through AI-generated content.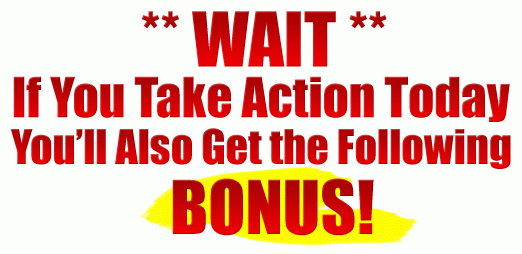 Note: Refer Your WarriorPlus Portal To Access Your Special Bonuses
Speedlir is a first-to-market revolutionary SPR "static" conversion tech which dramatically speeds up & secures existing WordPress sites & cloud affiliate pages with just a few clicks.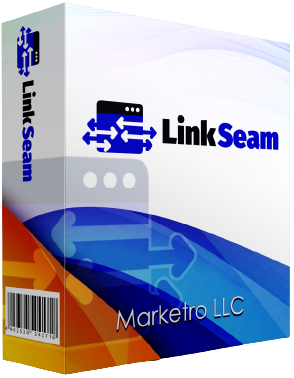 LinkSeam is a software that comes with secret LSM technology, which helps you make more sales of both your own & affiliate products and skyrockets the number of followers & subscribers from Instagram and Tiktok traffic.
Bonus #3 – 1 Page Commissions
1 Page Commissions gives you a turnkey review page for 27 evergreen, top-converting products which already paid combined millions of dollars to affiliates and which keep paying.
Many of them include monthly recurring payments so you can make passive monthly commissions.
For every product, you get a professionally-written review with pros & cons, star ratings, and related products to boost your commission even more.
Each page has a demo or explainer video, stunning graphics, and clicks attracting call-to-action buttons.
Bonus #4 – ChatGPT YouTube Summarizer App (value $497)
Are you tired of wasting time watching long videos on YouTube, only to realize you could have just read a summary?
Well, have no fear because ChatGPT YouTube Summarizer is here!
With the power of OpenAI's ChatGPT AI technology, this handy app allows you to easily access a summary of any YouTube video you're watching.
Save time and boost your knowledge with ChatGPT YouTube Summarizer!
Bonus #5 – ChatGPT YouTube Title Master (value $297)
Get Your Hands on 1,000 Top-Ranking, Traffic-Sucking YouTube Title ChatGPT Prompt Seeds from Actual Top-Ranking Videos!
Get ready to wow the world with some seriously amazing content, all thanks to ChatGPT!
But don't forget, the quality of your content is only as good as the prompts you provide.
So make sure to bring your A-game with ChatGPT YouTube Title Master!
Bonus #6 – ChatGPT Traffic Siphon Genie (value $497)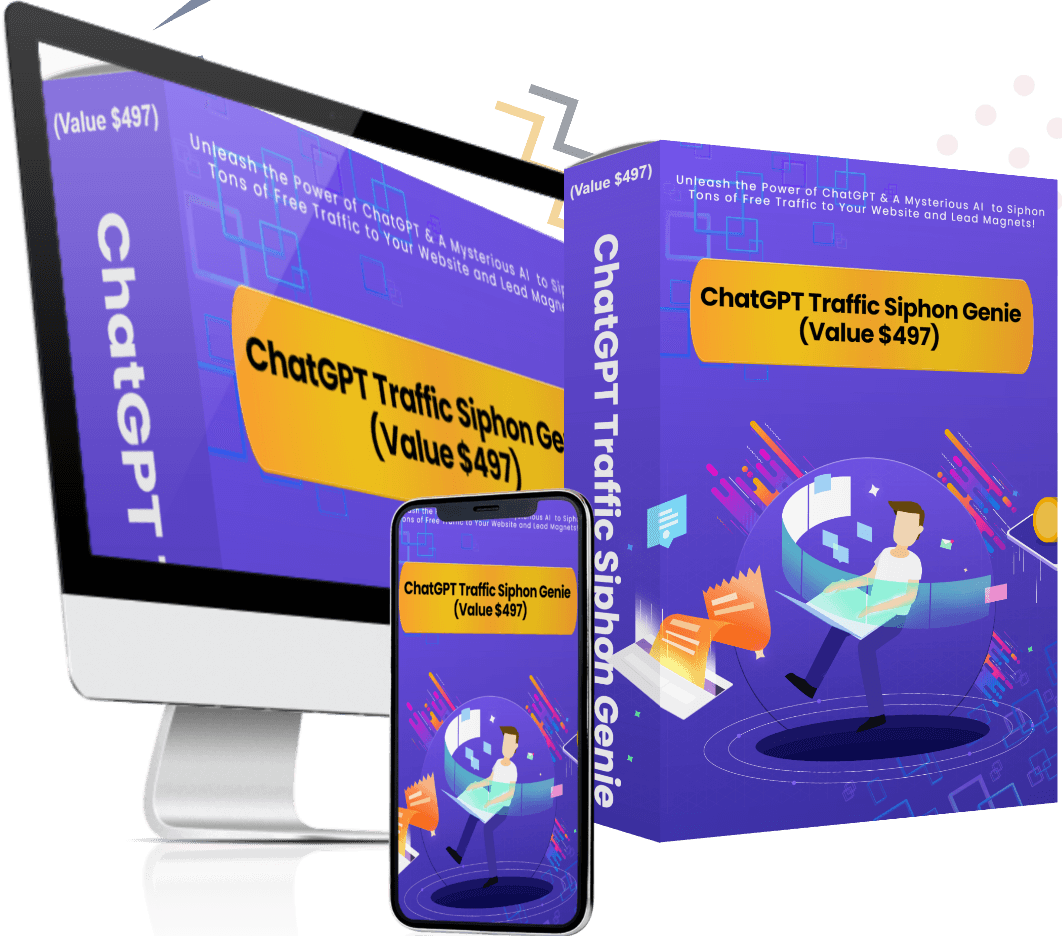 Are you tired of the mundane task of creating content on your own?
Well, have no fear because we're about to blow your mind with the ultimate content creation hack.
We're going to show you how to use ChatGPT and some other secret AI tools to generate unique content without lifting a finger.
That's right, you can sit back and let the AI do all the work while you sip on a fancy cocktail (or non-alcoholic beverage of your choice).
And the best part?
No need to worry about being on camera or recording your voice. Just tell the AI what you want in your content and let it work its magic.
This technique is proven to bring a ton of traffic to your website, lead magnets, Leadono links, or affiliate links, and can be customized for any niche.
So go ahead, let the AI take the wheel, and watch your content (and traffic) soar!
Bonus #7 – ChatGPT's Prompt Seed Vault (value $497)
Get ready to create some seriously amazing content with ChatGPT!
But remember, the quality of your content is only as good as the prompts you provide.
That's where the ChatGPT Prompt Seed Vault comes in – with 2880 rewritable input sentences in 288 super profitable niches, you'll be sucking in traffic in no time!
Bonus #8 – Mind Blowing "Act As" ChatGTP Prompts (value $297)
Did you know that ChatGPT is the ultimate conversation machine?
Just give it a little "Act As" prompt and it'll come up with responses that'll keep the chat going or give you even more info on what you asked it about.
In this super secret manifesto, there are all sorts of prompts that you can use with ChatGPT.
Bonus #9 – The 7 AI Businesses to Start with ChatGPT (value $297)
Ready to jump on the AI bandwagon and start your own business?
Look no further!
In this training, we'll explore 7 unique and innovative business ideas that you can start with the help of ChatGPT.
These AI-powered businesses are guaranteed to make a splash in the world of entrepreneurship.
Don't miss out on this opportunity to get a head start in the exciting field of artificial intelligence.
Discover the endless possibilities of ChatGPT and how it can help you launch the business of your dreams!
Bonus #10 – 6 Fundamental Rules To Write YouTube Scripts with ChatGPT (Value $197)
Are you struggling to write engaging and effective scripts for your YouTube videos even when you use ChatGPT?
Look no further!
In this training, you'll learn the 6 fundamental rules for writing YouTube scripts with ChatGPT.
From organizing your thoughts to optimizing for SEO, these tips will help you craft compelling scripts that will keep your viewers coming back for more.
Whether you're a seasoned content creator or just starting out, these guidelines are essential for creating high-quality videos that will stand the test of time.
ChatGPT revolutionized the scriptwriting process but only if you know those 6 fundamental rules!