Special Bonuses For Customers Of SAASMantra
With WP FaceBook Quiz Creator, you can easily create fun, entertaining FaceBook quizzes with just a few clicks of your mouse.
By using this useful and effective plugin, you're giving your visitors the chance to challenge themselves by solving quizzes that will keep them entertained (so this way they will spend more time in your site.)
You can also use it to grow your traffic using a series of trivia quizzes with topics related to your business/website.
Finding relevant backlinks is the key to success for every marketer. They are the ultimate source to push your website to the top of the search results. 
Keeping this in mind, here's an amazing package that includes a useful software tool that will help you find high-quality and relevant backlinks in order to rank your website well in Google SERP's so that you can drive hordes of traffic to your website, blog, or landing page and boost profits online. So, make the best use of this package and reap long-term profitable results for your business.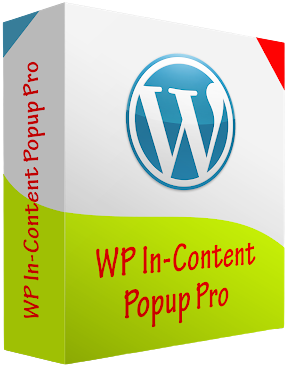 WP In-Content Popup Pro is a new plugin that lets you create attention-grabbing pop-ups within your content.
You can trigger in-content video popups, image popups, text popups, or content popups which you can use to showcase your product, article, or even your profile.
Additionally, you can add a secondary content popup that can contain opt-in forms, buy buttons, or social sharing icons.
Many of the big companies now offer live chat on their websites, to give visitors an easier way to ask questions. But for Small businesses, it becomes a little difficult to dedicatedly provide live support. 
Auto Support Bot allows businesses to easily add an automated live chat feature to their website or blog. The chat window works just like a real live chat, but the responses are all fully automated, so you get the benefits of live chat.
Nowadays online businesses are listed in directories such as Yellow Pages only. This WordPress plugin will help you create an all-in-one website that will pull in multiple sources and display them in one place. 
Also, you can create a business website in one landing page and add tabbed content to keep your visitors engaged to this page.