"MailPanda" Review By SAASMantra
MailPanda is a premium email marketing automation software that enables you to send unlimited emails to unlimited subscribers with better inboxing. MailPanda comes with proven highly converting email templates & the easiest inline editor too.
You can easily start with a blank canvas to build your email from scratch Or kickstart your design process with one of the ready-to-go email templates. You can use ANY SMTP server to send your newsletters, or PHP's mail, or Sendmail, or directory pickup, or you can use a service like Mandrill, SendGrid, Amazon SES, SparkPost, MailGun, DynEmail, LeaderSend to do so.
MailPanda is built for marketers by marketers. In just a few clicks you can import your email subscribers without the fear of being rejected or losing a single email id. This app literally has no limitations on how big your list size is, how many email campaigns you send, How many autoresponders you set…. It's completely unlimited.
Watch MailPanda In Action
All It Takes Is 3 Simple Steps
Just upload your existing lists or create an opt-in form using the high converting templates in no time. No fear of losing leads or getting rejected and you are ready to set up a highly profitable campaign right away.
Select from the high converting email campaigns, customize it according to your business or campaigns, Just schedule or sent immediately.
Just select the list, and hit the send button to send to unlimited leads, and sit back. Let MailPanda do all the grunt work and you enjoy more profits.
Here Are Some Of The Features Of MailPanda
Choose your style to craft your profit pulling email by using the drag and drop email builder, customizing the templates or simply start from scratch in HTML.
Personalize your emails with name, city, location or any custom field you want and interact with your subscribers on next level.
25,000+ Vector 100 Premium email and web form templates that you can use in a few simple clicks and witness higher opening rates and traffic.
Advanced email editor shows you all the keywords that take your email in spam and the database is continuously updated. So just remove or alter the keywords and increase your inboxing.
Not just media enriched emails, you can send attachments like PDFs, images etc right inside your emails from your media library inside the dashboard.
Completely secure system with regular backups so you never have to worry about losing leads or the progress your made by hard work.
Deep Analytics to track your opens, clicks, geo-location and other features to track and scale your campaigns.
Who Is MailPanda Useful For?
Freelancers & Social Media Marketers
Email Marketers & Solo Ad Experts
Marketing Newbies & Bloggers
Consultants & Small Businesses
eCom Marketers & Affiliate Marketers
Marketing Agencies & CPA Marketers
Here's What Some Top Marketers Are Saying About MailPanda
MailPanda literally sky-rocketed my deliverability rate by over a 25% increase. The results were not expected but very satisfying. This is just a perfect mailing system.
My business's transition from getting our email deliverability rate scale from less than 4.68% to 14.76% is a major shift for me, that literally doubled our monthly earnings and saved us a whole lot of money also.
Exactly why I'm stuck with MailPanda With a world-class support team on the side you can't just get anything wrong.
It's a no-brainer!
MailPanda is one software I'd recommend to every newbie out there in the internet marketing space, there's no better way to grow your customer service relationship aside from communication, and when it comes to email marketing/communication, MailPanda is just perfect for that.
Here's A Overview Of MailPanda Software
MailPanda – Pricing And Funnel Details
NOTE: Here are some Upgrade Details for your reference. You must buy the Front-End (FE) first and then you could buy any OTOs if you love.
If you buy OTOs alone, you will receive NOTHING and it takes your time to request for refund. Please remember FE is a must-have package to at least make sure the product is working well.
⇒ Create and manage UNLIMITED lists.
⇒ Advanced list cleaning tools.
⇒ Advanced subscriber management.
⇒ Advanced messages management.
⇒ 

Multiple SMTP options

.
⇒ Detailed reports.
⇒ Ability to add images from the media library on the go.
⇒ MailPanda Account Setup.
⇒ 50 More Email Templates, to promote 50 Top ClickBank Offers, All done for you! From bonuses, to copy, all done for you!
⇒ Hyper-Profitable Niche Selection: Sellers will choose a wildly profitable niche for you, so you won't be stuck in confusion…
⇒ You'll be given dedicated 6x more server resources with this upgrade.
⇒ Special Profit Boosting Tweaks Added To Your Account.
⇒ Full-blown MailPanda Business Set Up.
⇒ Done-For-You products ready to promote worth.
⇒ DFY products ready to promote completely with DFY emails and reviews.
⇒ 1-on-1 tech support and priority delivery worth.
⇒ Next-level email marketing training.
⇒ Finding niches.
⇒ Get 30 Extra Done-For-You Pre-Monetized Blogs With DFY Ranking viral Content.

All these blogs contain:

⇒ Premium themes and plugins.
⇒ Persuasive and High converting content.
⇒ Lead generation and squeeze pages.
⇒ Inbuilt SEO optimization and review blogs.
⇒ 

In this upgrade the MailPanda team aims to deliver Done-For-You traffic and Sales all year long.
⇒ Ability to resell MailPanda as your own product at your own cost and keep 100% of the profits.
⇒ All the support is taken care of by the MailPanda team.
⇒ Make use of all the sales materials that are ready to use.
⇒ Y

ou'll get your own version of the MailPanda software, but with your own name, your own branding, AND your own domain.

⇒ You'll be able to create accounts, sell the software to others, giveaway accounts, and even launch your own rebranded version of the software on JvZoo, WarriorPlus or anywhere you want.
⇒ Not only that, team MailPanda will even HOST the software for you. They will update it for you, they'll handle all the support and even buy you a domain and set everything up for you too!
⇒ All you'll need to do is choose the name you want for your new software and we will take care of the rest.
⇒ Team MailPanda will even design an all-new logo for you, and help you out with setting up your sales pages and videos for your new rebranded software.
MailPanda is created by marketers for marketers by researching and reverse engineering the email marketing process while developing the platform. This is one of the advanced platforms, where every email sent, is compliant and passes the filters by major email service providers.
There literally aren't any limitations on how big your list size is, how many email campaigns you send, How many autoresponders you set… It's completely unlimited. In just a few clicks you can import your email subscribers without the fear of being rejected or losing leads.
Get Started Now with the step-by-step easy to understand video tutorials that will get you up and running, regardless of any prior technical experience.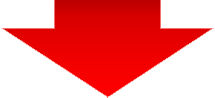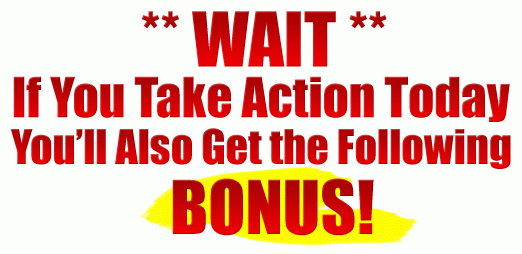 NOTE: Refer Your WarriorPlus Portal To Claim Access To The Special Bonuses
DFY Hero Is a Cloud Based Platform With Over 100 DFY Websites, Sales Pages, Squeeze Pages, eCom Stores And Blogs That You Can Simply Activate, Edit & Even Sell To Your Clients For Huge Profits. WITHOUT Paying A Dime On Hosting Or Needing A Domain.
Bonus #2 – Full VideoMax Funnel License [Commercial License  + Agency Kit + Reseller License] – Worth $997
This revolutionary NEW Video Marketing Technology allows you to add unlimited calls to actions, Optin forms, Surveys, Redirects, List Building, and any type of HTML elements on top of your videos to allow viewers take immediate action and convert them into direct leads, bringing you more sales & commissions.
You'll get the full VideoMax funnel license which includes the agency kit, commercial license, and reseller license.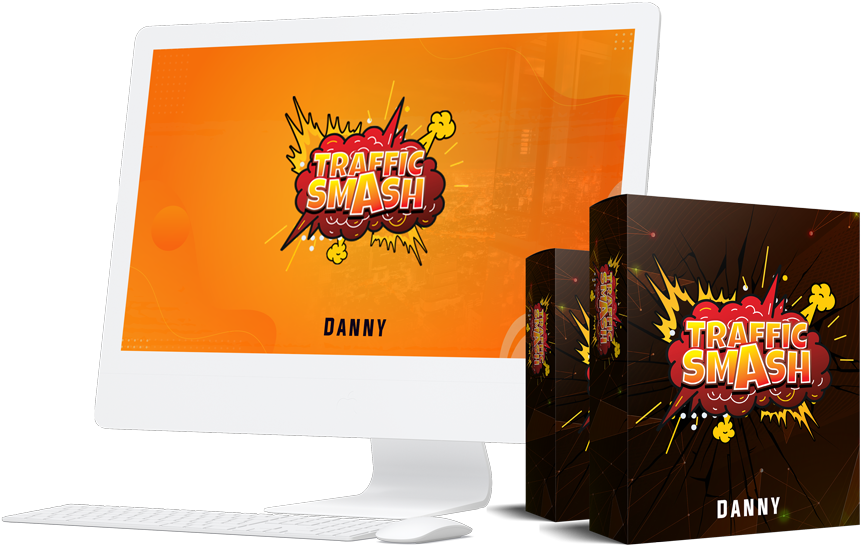 SmashTraffic is a revolutionary software that taps into the Reddit algorithm and finds the hottest subreddits for your niche.
Bonus #4 – SEO Agency Turnkey Business Kit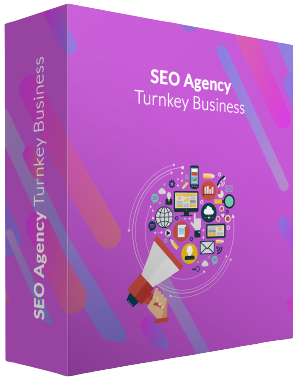 SEO Agency Turnkey Business Kit is a tool pack that equips you completely for your SEO Agency Business. The tools included are;
1. Readymade SEO Agency Website
2. SEO Explainer Video
3. Email & Telemarketing Scripts
4. Ready-Made Sample SEO Proposal
5. Invoice
6. Business Card
7. Letterhead
8. Brochure
9. SEO Audit Sample Contract
10. Premium SEO Course (+Master Resell Rights).
Bonus #5 – Auto Content Machine
We all know Content is King on the internet And This is a premium WP plugin that get's content from almost any site to your WordPress blog, automatically!
You can use this to:
⇒ Create a personal site which collects news, posts, etc. from your favorite sites to see them in one place.
⇒ Use it with WooCommerce to collect products from shopping sites.
⇒ Collect products from affiliate programs to make money.
⇒ Collect posts to create a test environment for your plugin/theme.
⇒ Collect plugins, themes, apps, images from other sites to create a collection of them.
⇒ Keep track of competitors.
Buzz is a cloud-based app that helps you automate your social media marketing campaigns from one dashboard by letting you Auto Publish all your scheduled posts without having to manually approve. No notifications required! You can make use of the In progress viewer to check in on all scheduled and already published posts.
You can add accounts and publish content to major social media platforms such as Facebook, Instagram, YouTube, Tumblr, Telegram, Twitter, Pinterest & Reddit.
Buzz lets you import any files to be added on to your campaigns that you have stored in Google Drive or Dropbox. Inside Buzz you will find a lot of features such as Watermark Support,  Graphics editor, Export data into a PDF for you or your client(s) and much more that you can use to create customized marketing campaigns.
Bonus #7 – Video Biz In A Box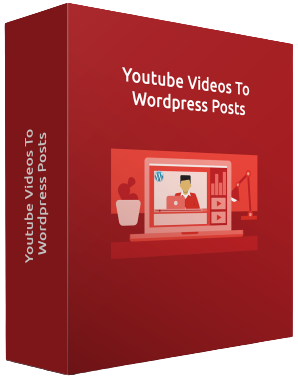 Youtube Videos To WordPress Posts plugin allow users to import Youtube videos to WordPress in the easiest possible way. You can query videos by user, channel, query, id, and you can also bulk import to save yourself some time. It also supports a clean way to integrate imported videos into your theme.

Bonus #8 – WP Instagram Auto Poster
This is a premium customized WordPress Instagram Plugin that helps to exclude the manual work of posting from WordPress to Instagram. 
The plugin can help you post video and images automatically from WordPress to your Instagram account. 
It supports WooCommerce Product, WordPress Page, WordPress Post….No need for API ID and APP Secret.
Bonus #9 – FB Live Chat System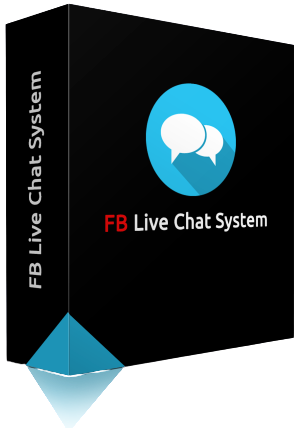 This is an add-on that allows you to put Facebook live chatbox on your website and visitors can chat with you or with your support staff via Facebook messenger. This is very easy and effective method to offer quick support to your website's users.
This addon is very useful to keep in contact with your website users, help them to resolve their queries and increase your fan page likes, too. Please watch screenshots and demo videos for more details.
Bonus #10 – WooCommerce Custom Emails
Create, customize and send highly targeted WooCommerce emails.
WooCommerce Custom Emails is a powerful extension that allows you to send custom transactional emails to your clients on any occasion. Dozens of conditions ensures that your custom emails will be sent to only those clients that are supposed to receive them.

Bonus #11 – Email Marketing (SaaS App)
⇒ Simple Email Marketing Tool (No need coding skill)
⇒ Run your own business like mailchimp
⇒ Get paid form from your customer by selling subscriptions
⇒ Payment gateway stripe.com, PayPal integrated
⇒ Create Email Template with rich editor
⇒ Send Unlimited Email with your Created Template.
⇒ Multiple SMTP & PHP Mail
⇒ Amazon SES, Mailgun, Maildrill SMTP Integration
⇒ Create Email Group/ list
⇒ Upload Email list form CSV file
⇒ Nice & clean email list / group management
⇒ Login with Social Media.
⇒ Mobile compatible.
⇒ Multi-language support.
⇒ Beautiful Dashboard.
⇒ Track user activity
⇒ Manage User.
⇒ Schedule Email. (Send an email later time)
Bonus #12 – Acelle – Email Marketing Web Application
Acelle Mail is a self hosted, open source, full-featured and easy to use Email Marketing Web Application written in PHP / Laravel that lets you send high-volume marketing emails via your own server or through other email service (SMTP) providers.
Acelle Mail comes as a fully open source product. Install Acelle on your own web server and you can use marketing/transaction emails without any limitation. You can get rid of expensive email services like Mailchimp, ActiveCampaign… as now you can have full control over the entire system of your own.
Acelle can be configured to send email through your own SMTP servers like Postfix, Exim, Sendmail or Qmail. It can also integrate with other email service providers like Mailgun, SendGrid, SparkPost, ElasticEmail or Amazon SES.
Bonus #13 – Master Popups Plugin
Master Popups is a powerful popup plugin for creating Modal Popups, Full-Screen Popups, Notification Bars, Slide-In popups and Inline & Widget Popups.
Bonus #14 – WP Email Timer Plus
WP Email Timer Plus is a plugin that allows you to create beautiful countdown timers even INSIDE your emails!
This will help to increase conversions, sales and also click through rate inside your emails because the moment someone opens your email, they immediately see the timer ticking to zero and urging them to take action right away.
Other than email, you will have the option to add the countdown timer to your blogs/websites as a widget.
Bonus #15 – Email Marketing Profits
Effective Techniques For Making A Full Time Living With Email Marketing The Right Way! You Are About To Discover The Proven Formula Used By The Most Successful Internet Marketers To Turn Their Email List Into Their Own Personal ATM Machine! Finally, you can build profitable email lists and earn $200-$300 per day just by clicking the SEND button.