"LocalReputor" Review By SAASMantra
LocalReputor is a cloud-based tool that helps you run a local reputation agency by  managing and enhancing local businesses' reputation online with advanced, proprietary technology. You can quickly find targeted clients in any niche who are in need of reputation management and enhancement.
Local Reputor grows your clients' local profile listings ratings and rank on autopilot ie: GoogleMyBusiness, Yelp, Facebook, lands clients that need reputation management services, and generates far more warmed-up leads in breakthrough ways.
This all helps you and your clients' local listing profiles rank higher, generate more views to the profiles, and therefore more leads for the business. This includes ranking in the 'Google 3 Pack' of local search results for your keyword.
Watch LocalReputor In Action
Sell Unique Services With LocalReputor In 3 Simple Steps
Get Leads that Need Reputation Management.
Let the Software Claim their Local Profiles and Start Auto-Growing Them by Capturing and Publishing Positive Reviews.
Get Paid For Reputation Enhancement and Management Services.
Here Are Some Of the Revolutionary Features Of LocalReputor
Autopilot Local Profile Review Tech.
⇒ LocalReputor captures, reviews, and publishes testimonials 100% hands-free to the client's local profile pages, including Google My Business, Facebook, and Yelp.
Simply install the SMART review capturing technology on your client's sites and generate testimonials on autopilot for more leads, conversions & sales.
4 Types of Local Review Widgets
Create modal, header, slide-in, or pop-up widgets that capture reviews and build your client's local profiles to rank higher.
Create and Sell "Review Me" Print-Ready Cards w/ Custom QR Codes
⇒ Generate QR codes and print-ready "review-me" cards with QR codes on them with LocalReputor's drag-n-drop editor. Your customers can use these with their clients in-person to generate reviews for their Google Business, Yelp, or Facebook listings.
⇒ These are great for owners to place on tables, give away as flyers, or even put in their business cards directly to receive reviews on the fly.
Drag-n-Drop Reputation Creation Card Technology
⇒ Use the drag-n-drop editor with tons of local templates to create and sell QR code "review-me" cards to business owners that look stunning and match their business.
⇒ Help customers quickly review your product or service with these cards. Here's the surest way of gaining MORE positive reviews and building an impressive reputation.
Reputation Management Lead Finder
⇒ Quickly find targeted clients in any area in need of reputation management and enhancement.
⇒ See their local profile ratings and if they need more positive reviews or negative reviews taken care of and if their Google My Business page has been claimed.
⇒ Now you don't have to make cold calls & find your potential clients manually. The in-built search powered by sophisticated AI technology does all the research and shortlisting for you.
Auto-Create Google My Business Local "Offers"
⇒ Create special product offers that appear DIRECTLY ON each local client's Google My Business page (1rst ever). This will result in more sales and improves reputation and review count since more traffic will be interacting with the local profile.
Claim and Optimize Google My Business Profiles
You can claim clients Google My Business listings through the app and fully optimize them with business details, images, and more to help them rank higher and more leads. Rank within the top 3 responses each time a person types in the relevant keyword with this simple trick!
Email-Reminders
Send email reminders to respond to negative reviews. Control & minimize damage instantly.
Reply To and Manage Local Reviews in the App
Quickly reply to all reviews left on local profiles (proven to increase rank) and help delete negative reviews. Plus, you can set up auto-updates that email you when a negative review comes in for your local client.
Who Is LocalReputor Useful For?
Local Businesses & Freelancers
Affiliate Marketers & eCom Marketers
Offline Businesses & Product Vendors
Email Marketers & Small Businesses
SEO Experts & Lead Generation Experts
Here's What The Early Users Are Saying About LocalReputor
"This is the best local tool I've seen in a while, and I've been shown a lot! I've been waiting all year for something like this to grow local profiles and it did everything I hoped for and MORE."
"LocalReputor is EXACTLY what I needed. I have tools to find clients, but nothing to grow their local profiles and improve their reputation. I installed the review widgets on my client's sites and it only took a few hours for reviews to start coming in and improving their Google My Business rating. 
Overall, I am highly impressed with the attention that went into this tool compared to others I have tested in the past."
"Hey guys, been testing out the app this week and I am blown away. I showed a client I've been trying to sell my services to exactly what it does and booked them that day! LocalReputor has the ability to really triple anyone's business income over the next several months."
"Sales videos make it seem easy to start an online business, but they don't tell you that selling the same services as everyone else doesn't work. I tested out LocalReputor and was amazed at how easy it was to finally break through and get my first agency business client. I'll be using this going forward with all my clients and be happy to recommend it to anyone needing reputation management services."
Here's The Overview Of LocalReputor
LocalReputor – Pricing And Funnel Details
NOTE: Here are some Upgrade Details for your reference. You must buy the Front-End (FE) first and then you could buy any OTOs if you love.
If you buy OTOs alone, you will receive NOTHING and it takes your time to request for refund. Please remember FE is a must-have package to at least make sure the product is working well.
This upgraded, more advanced edition of LocalReputor includes…

⇒ Create unlimited review capture campaigns for Facebook, Google My Business, and Yelp.

⇒ Create unlimited QR "review me" campaigns.
⇒ Search for unlimited reputation leads.
⇒ Reputation report generator: generate a lead magnet report showing the client's reputation online for Google My Business to help land them.
⇒ Team Member License and integration – add unlimited outsourcers or team members to run an agency
⇒ DFY templates to turn negative local profile reviews into positive ones.
⇒ DFY templates to specifically land reputation management clients.
⇒ Yelp and Google My Business review display widget.
⇒ Access to new features for a year, no upgrade needed.
⇒ VIP Limited-Time Bonus – Access to MobileApp building software for no cost.
⇒ Professional VIP bonuses.
A lighter version of LocalReputor Professional for a lower cost, but with fewer features.
⇒ In this upgrade, the vendors team will help guarantee you land your first local reputation consultant by working with you one-on-one. They'll help you set up your agency website, create a logo for them, upload it, construct FB ads, and help get ads running in your ad manager for you.

⇒ Plus, this upgrade includes a step-by-step customized HD video training to help you succeed long term. You will get simple but effective strategies to land clients online and offline for your video or agency services from scratch in 20+ videos created by vendors from scratch (not PLR).
⇒ Finally, LocalReputor DFY comes with one-on-one support to help guarantee success. Sellers will help you get your first ads campaign up, help understand anything better in the training, and generate your first leads.
⇒ With this upgrade, you will get access to just the LocalReputor step-by-step customized HD video training at a far lower price.
This most advanced edition of LocalReputor includes…

⇒ The agency license and agency rights to add local clients into the app.
⇒ Unlimited agency account license.
⇒ The ability to fully Whitelabel the app with custom domain, logo, and colors.
⇒ DFY resellers rights – resell LocalReputor with our DFY funnel.
⇒ Reputation Agency Suite – get a set of DFY ads, print-on-demand materials, swipes, contracts, legal agreements, and more to start getting agency clients.
⇒ 'How to Do Reputation Management Training'
⇒ Agency VIP bonuses.
⇒ AgencyReel Professional edition will allow you to position yourself, do the work, and bill customers as a full-fledged agency with a team while really working a few minutes each day since the software will do the client-finding, video content making, and re-scheduling you.

⇒ This is the upgraded license with DFY content and unlimited features unlocked.
This is a 'behind-the-scenes' 5-in-1 comprehensive LOCAL video ranking solution that gets you or your client's videos to page one of Google and YouTube in 2021 and beyond..
LocalReputor is a system that you can leverage for generating consistent income as a lot of businesses want their local profiles well optimized and there are two reasons why local profile optimization is important:
1. Customers simply won't trust a business with low or negative online reviews.
2. Google, Yelp, and Facebook Send Traffic to Highly Rated Local Profiles.
As a result of which the local businesses will be hired through local profiles like Google My Business, Yelp, and Facebook. You don't have to make any cold calls & find your potential clients manually. The in-built search powered by sophisticated AI technology does all the research and shortlisting for you. You simply have to get started.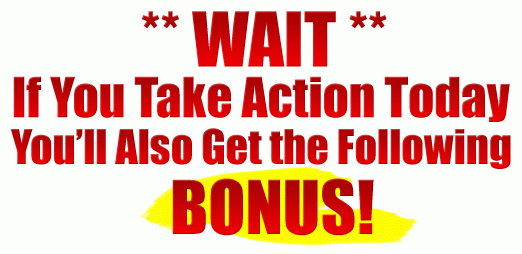 Note: Access To The Special Bonuses Will Be Delivered In Your JVZoo Portal & Your LocalReputoor Members Area
Bonus #1 – Reseller Rights To VidRankNeos
Get Unlimited Traffic with Page #1 Ranking! With VidRankNeos You Are Guaranteed To Rank Your Videos And Once You've Done That, You Can Easy Track Your Rankings. With Rank Tracker and Spy feature you can not only track your videos ranking and current positions but you can also spy on your competitors and see where they are ranking and what they are doing to keep ranking.
Bonus #2 – Agency Rights to Local Business Team Showcase App
This software lets you easily create, edit and showcase your team members, staff, and any type of group to make money.
Here are some of the features:
⇒ Elegant design
⇒ Great looking profile modal
⇒ 10 different grid style
⇒ 12 different color skins
⇒ Built-in social media icons
⇒ Built-in skill bar
⇒ Unlimited teams & members
⇒ Shortcode generator (to use heroes assemble in any WordPress themes)
⇒ Fully responsive & clean design
⇒ Cross browser support
⇒ Translation ready and many more…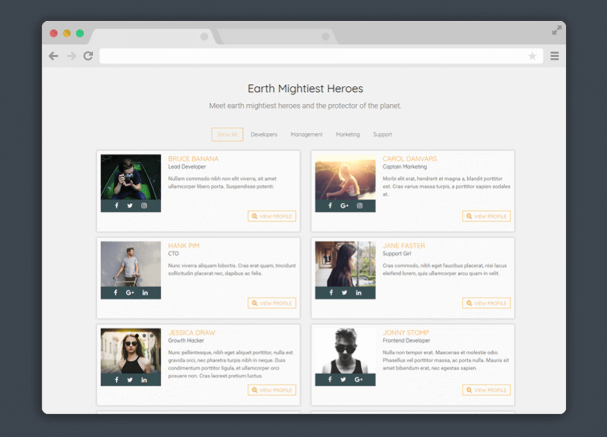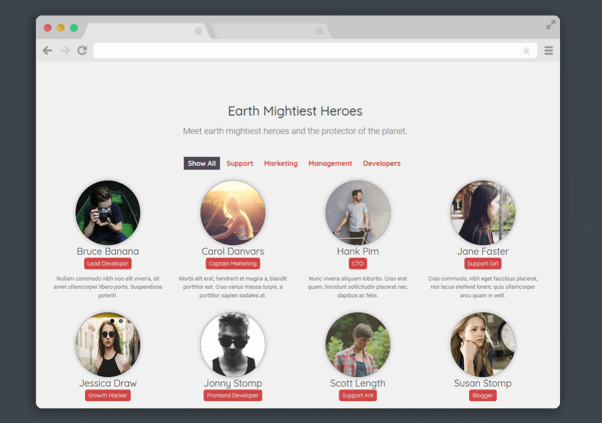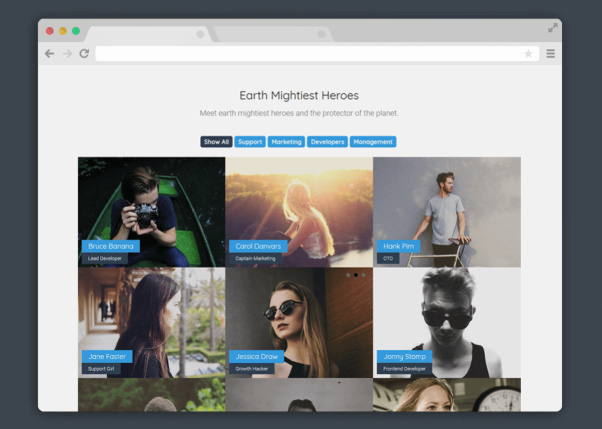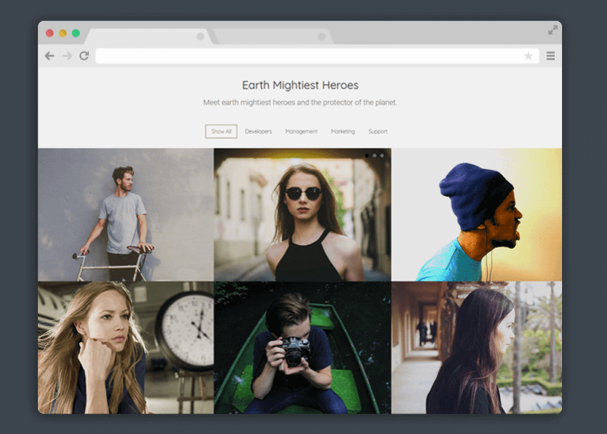 Bonus #3 -Profiting From Facebook Ads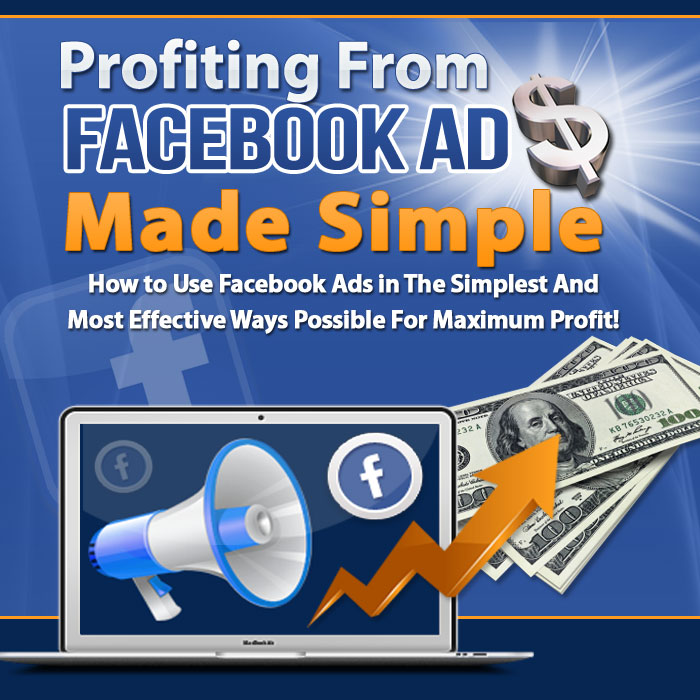 In this guide, you will get some insight on the kinds of business models that are best suited for Facebook ads and how to turn them into lucrative campaigns. This guide will encompass some of the most common errors made by markers and the most significant factors for the success of you ad campaign.
Bonus #4 – Agency Rights to Google Map Creator 2.0
Easy to install and non-bloated Google Map Plugin for businesses to showcase their location. Clients need maps of their store on their site and this is an EASY way to set it up fast for profits.
⇒ Add Google Map API key.
⇒ Adjust map canvas height and width.
⇒ Responsive map, auto center map upon resize.
⇒ Configure map canvas border-color.
⇒ Disable/Enable map controls.
⇒ Find your location by typing address (Auto-complete).
⇒ Disable dragging on mobile devices/touch-enabled devices.
⇒ Disable mouse wheel zoom.
Bonus #5 – Sales Page Recycler
Reuse any sales page on different sales funnels (as upsell or downsell), without duplicating it over and over again!
Bonus #6 – Resellers Rights to Upto 100 Ready-Made Niche Blogs
Attracting more visitors with the right title!
Content is king and it is true. The thing is that, if your content is not that attractive and influencing to read, your audience will just ignore your content. Blog title really has the power to influence your audience to attract them to read your content and if you are not using the right title, you will miss the chance.
Get the most engagement and views to any post or article with this plugin that ranks various titles and images, then AUTOMATICALLY delivers the top performers: conversions and free traffic on steroids!
Bonus #7 – Turbo Tube Engage PRO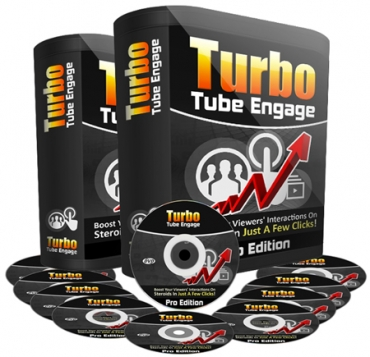 You Can Finally Get Your Users to Interact! Transform Any Video To A Powerful List Building, Money Making, VIRAL Machine, Improve Your Viewers' Interactivity With Just a Few Simple Clicks and FINALLY Achieve Your Goals!
This step by step illustrated tutorial will show you
1. How to install Turbo Tube Engage.
2. How to use Turbo Tube Engage.
It's taken as granted that you have already a hosting account where you will install the software. Since you're reading the manual for the PRO version it's also taken as granted that you have created yours. JVZoo, ClickBank, or Aweber accounts in order to integrate them with the software.
Lastly, you're supposed to have your video uploaded on YouTube so to use it with the Turbo Tube Engage. REMEMBER THAT YOU MAY NEED A SPECIAL PERMISSION FOR USING OTHER PEOPLES' VIDEOS WITH THIS SOFTWARE. This version provides integration of sites!
Bonus #8 – Reseller Rights to Local Schema Ranker
Get eye-catching results in search engines with the most popular schema markup plugin. Easy implementation of schema types like Review, Events, Recipes, Article, Products, Services etc.
What Is A Rich Snippet?
It is basically a short summary of your page in the search results of Google, Yahoo, Bing, and sometimes in the News feed of Facebook in a nice format with star ratings, author photo, image, etc.
Bonus #9 – Agency Rights to Elite Video Player
Local Clients need a video player other than YouTube to keep traffic on their site.
Elite Video Player is an easy-to-use and complete solution for embedding MP4 videos into any posts or pages w/ mobile coverage you can sell them!
Features include:
⇒ Easy AB looped playback for your visitors (great for teaching sites)
⇒ Improved and more powerful playlists (more playlist features coming soon).
⇒ Automated checking of video encoding for logged in admins
⇒ Completely responsive WordPress video player.
⇒ Custom start and end screens are built right in. You can use your own custom design before and after the video.
Bonus #10 – Whitelabel License to AppSpyPro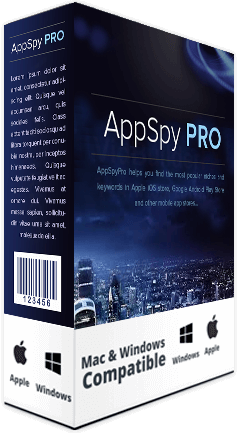 AppSpyPro helps you find the most popular niches and keywords in the Apple iOS store, Google Android Play Store, and other mobile app stores…