"Ezy MultiStores" Review By SAASMantra
Ezy MultiStores is a cloud-based platform that allows you to create profit-generating "Authority eCommerce Affiliate Stores" by letting you add products from 5 major eCommerce affiliate networks such as Amazon, eBay, Walmart, Bestbuy & Aliexpress… without the traditional API issuance or any other approval hassles.
Ezy MultiStores is pre-loaded with EIGHT high-quality elegant themes for complete customization of your store's look AND lot of other unique features included inside the app to Provide buyers with a new VIP shopping experience such as built-in notification system, Customer Wishlist Portal, Custom Internal Product Search and much more…
Here Are Some Of the Exclusive Features & Functions Of Ezy MultiStores
Top selling products
Quickly search top selling products on (Amazon, eBay, Walmart, Bestbuy, Ali express) & import them to your store.
'Built-in' Social Proof
This feature inside Ezy MultiStores helps you boost sales by importing web reviews.
Easy Front-end Store Configuration
With built-in 8 high-quality elegant themes you can easily configure your front-end store as per your requirement for a customized approach.
Built-in Analytics
Ezy MultiStores can be seamlessly integrated with Google Analytics & Facebook pixels for precise analytics.
Price Autoscaling
This feature allows you to have the most up-to-date price and discount.
Custom Internal Product Search
Custom search allows your buyers to search by products by discount, relevance, newest, and more.
Customer Wishlist Portal
Allows your customers to sort by discount or relevance, then create a 'Wishlist' account to add products to buy later.
Search Autologger
Helps you see on the go what site visitors are searching on your website and import such products immediately.
Sort Products by
Price low to high & high to low, Best match, Newest first and more…
Free Hosting
With Ezy MultiStores you get free hosting where you can get a Free subdomain of your choice ex: mystore.Ezy MultiStores
Built-In VIP Email Notification System
For a price drop, Product out of stock, Product back in stock, Product custom price drop alert created, Product added to your wish list etc.
Seamless integration with Email SMTP
Done-For-You Email Templates for a product out of stock, product back in stock, product custom price drop alert, product added to your wish list and product price dropped.
Social Syndication Price Drop Technology
Ezy MultiStores allows you to auto-post to Facebook and Twitter when the price drops for that product or when it's back in stock and available to buy.
Video Content Engine
Allows you to curate and auto-publish unlimited relevant product review videos with your Ezy MultiStores product underneath.
Create Multiple Store License
Allows you to create an endless stream of money-making stores, pulling in free clicks and passive sales every single day.
Import Products From 5 Major Affiliate Networks
One-click import products (individually or in bulk) from multiple products at once from Amazon, Bestbuy, eBay, Walmart & Aliexpress, all encoded with your unique affiliate ID.
Full Control Over Social Automation
With the social automation feature, you can easily Auto-publish on Facebook & Twitter to drive free traffic to your store.
Who Is Ezy MultiStores Useful For?
eCom Marketers & Bloggers
Affiliate Marketers & List Builders
Product Vendors & Freelancers
Online Coaches & CPA Marketers
Email Marketers & Small Businesses
Marketing Agencies & Social Media Marketers
Profitable eCom Affiliate Store In 3 Simple Steps
Watch Ezy MultiStores In Action
PRO's & CON's Of Ezy MultiStores
100% Newbie friendly & cloud based software (Nothing to install or download).
Pre-Loaded with EIGHT high-quality elegant themes for your store's look.
Ezy MultiStores gives you the ability to build a list of potential buyers right inside the software. Target & Sell to to them again.
Option to One-click import products (individually or in bulk) from multiple products at once from Amazon, Bestbuy, eBay, Walmart & AliExpress, all encoded with your affiliate ID.
Seamless integration with Email SMTP, analytics platforms like Google Analytics & Facebook pixel.
Highly customizable easy to use software backed by a 30-day money back guarantee.
With the front-end access of Ezy MultiStores, the number of stores that you can create inside your account, the number of subdomains for every store, the number of products you can import into your stores is capped due to bandwidth limitation. The optional Premium upgrade unlocks Unlimited Bandwidth to get all the mentioned features without any limitation.
Ezy MultiStores – Pricing And Funnel Details
NOTE: Here are some Upgrade Details for your reference. You must buy the Front-End (FE) first and then you could buy any OTOs if you love.
If you buy OTOs alone, you will receive NOTHING and it takes your time to request for refund. Please remember FE is a must-have package to at least make sure the product is working well.
➥ Create Unlimited Stores Inside Your Ezy MultiStores Account…

➥ Unlimited Subdomain For Every Store.

➥ Import Unlimited Number Of Products Into Your Stores.

➥ Prebuilt 8 Product Display Widgets.

➥ Max Price Drop Percentage Listing.

➥ Max Price Drop Amount Listing.

➥ Category Listing.

➥ As a PREMIUM user, you'll get to be first in line to have your ideas developed into Ezy MultiStores.

Anything you see missing or anything you think would help you get better results… just drop in a request and the vendor's team of developers will dive right into it trying to turn YOUR VISION into a reality.

➥ With Ezy MultiStores PREMIUM you get access to 5 professionally designed themes. These would cost you $125 each if you were to buy them from the market.
➥ Ezy MultiStores PREMIUM grants you Commercial Rights License & Outsourcers License.
50 DFY (Done-for-You) eCom Affiliate Stores
➥ With this upgrade, you get 50 Done For You Profit Stores Simple 1 Click Set-Up.

➥ ALL These 50 Stores Are Built Keeping Three Key Points That Guarantee Profits:

1. Exclusive Stunning Designs.

2. They are PRE-LOADED with products that sell instantly.

3. Products have perfect product descriptions.
Ezy MultiStores Unlimited Traffic
Unlock unlimited traffic with this upgrade to generate more profit.
➥ Sell the Ezy MultiStores software

 and keep 100% of the profit.

➥ Leverage vendor's top-converting sales & marketing materials.
➥ Unlimited, untapped market where you can set your own price.
➥ All the support is taken care of.
Ezy MultiStores offers a very fast, easy and cost-effective solution to creating multiple income streams. The flexibility to customize your affiliate store with built-in 8 high-quality elegant themes will give you an extra edge to make the customer experience better. 
With Ezy MultiStores your whole process of visitor tracking & customer contact is made easy with the Built-in Analytics & Done-For-You Email Templates for a product out of stock, product back in stock, product custom price drop alert, product added to your wish list and product price dropped & much more. Get Access NOW & Build Your Profitable eCommerce Affiliate Store!!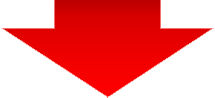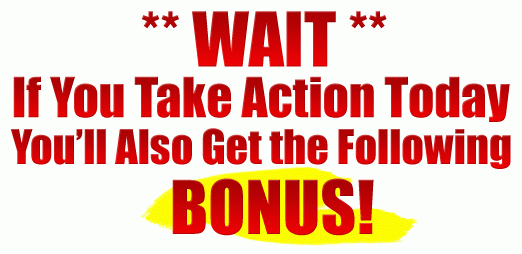 NOTE: To Claim The Special Bonuses Please Refer The Bonus Delivery Section In Your Warriorplus Portal
Bonus #1 – Reseller License To OmniBlaster (Worth $297)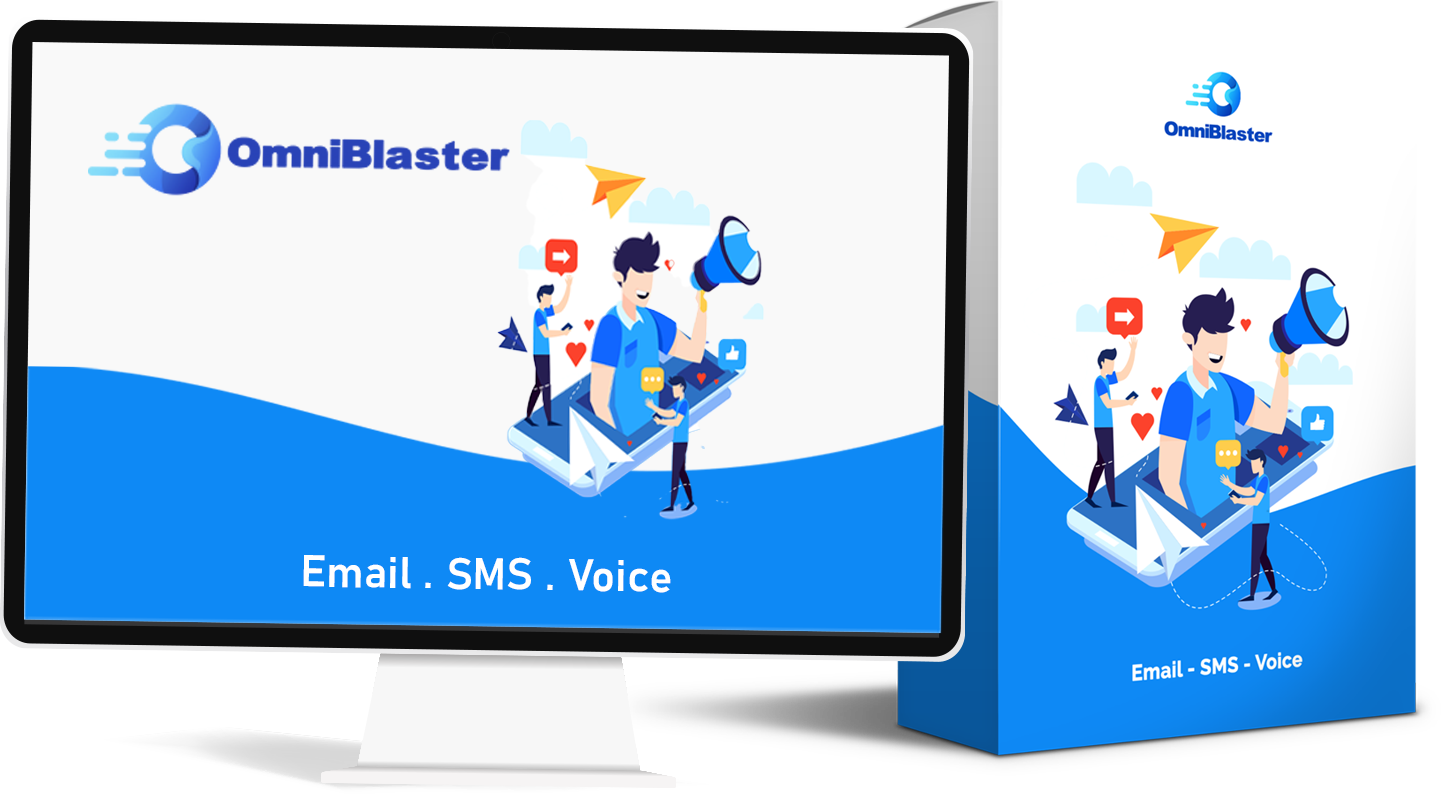 OmniBlaster is a cloud based all-in-one marketing software that lets you Create & Run Unlimited Email, SMS & Voice Campaigns From A SINGLE Platform. You can Instantly Broadcast Or Schedule Broadcast Of Messages, Updates, Discounts Or Announcements Through VOICE, SMS, And Email. With this bonus, you get access to resell OmniBlaster as your own and keep the profits for yourself. All the support is taken care of.
Bonus #2 – Reseller License To DFY LeadFunnel (Worth $297)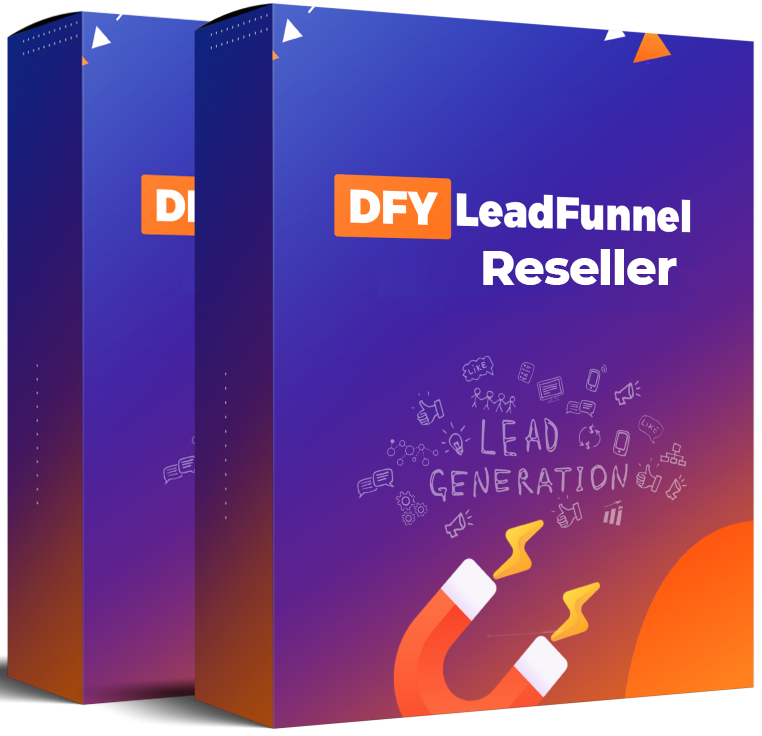 DFY Lead Funnel is a 3-in-one Funnel suite that helps your customers Generate Leads, Nurture these leads, and rake in a huge affiliate commission from these, with a built-in 100% FREE Viral Traffic System. Here's Your Chance To Own Resell Rights to The "Hot-In-Demand" DFY LeadFunnel…
Bonus #3 – Reseller License to AlterStores (Worth $297)
AlterStores Allows You & Your Subscribers To Quickly Create High-Value "Affiliate Authority Stores" That Automatically Suck In Traffic, Build Your List, And Practically Force People to Buy in 2020!
With Amazing Features such as Price comparisons options, price discount alert notifications, Search log showing you what people are looking for, real time discounts with up-to-date prices, original content, and plenty of quality product choices from multiple networks in one… You get to sell AlterStores And Keep 100% Profits.
Bonus #4 – Amazon Marketing Made Easy
55 percent of online shoppers start their product searches on Amazon. Now you have an ultimate chance to increase your affiliate commissions and manifold your profits without any hard work… Ultimately, you can earn a handsome income with Amazon without investing a dime on it!
"Amazon Marketing" Training, designed to take you by the hand and walk you through the process of making some good money with Amazon. This is very exciting to have you here, and this will be very helpful for you.
Bonus #5 – Viral Soci Sharer & Locker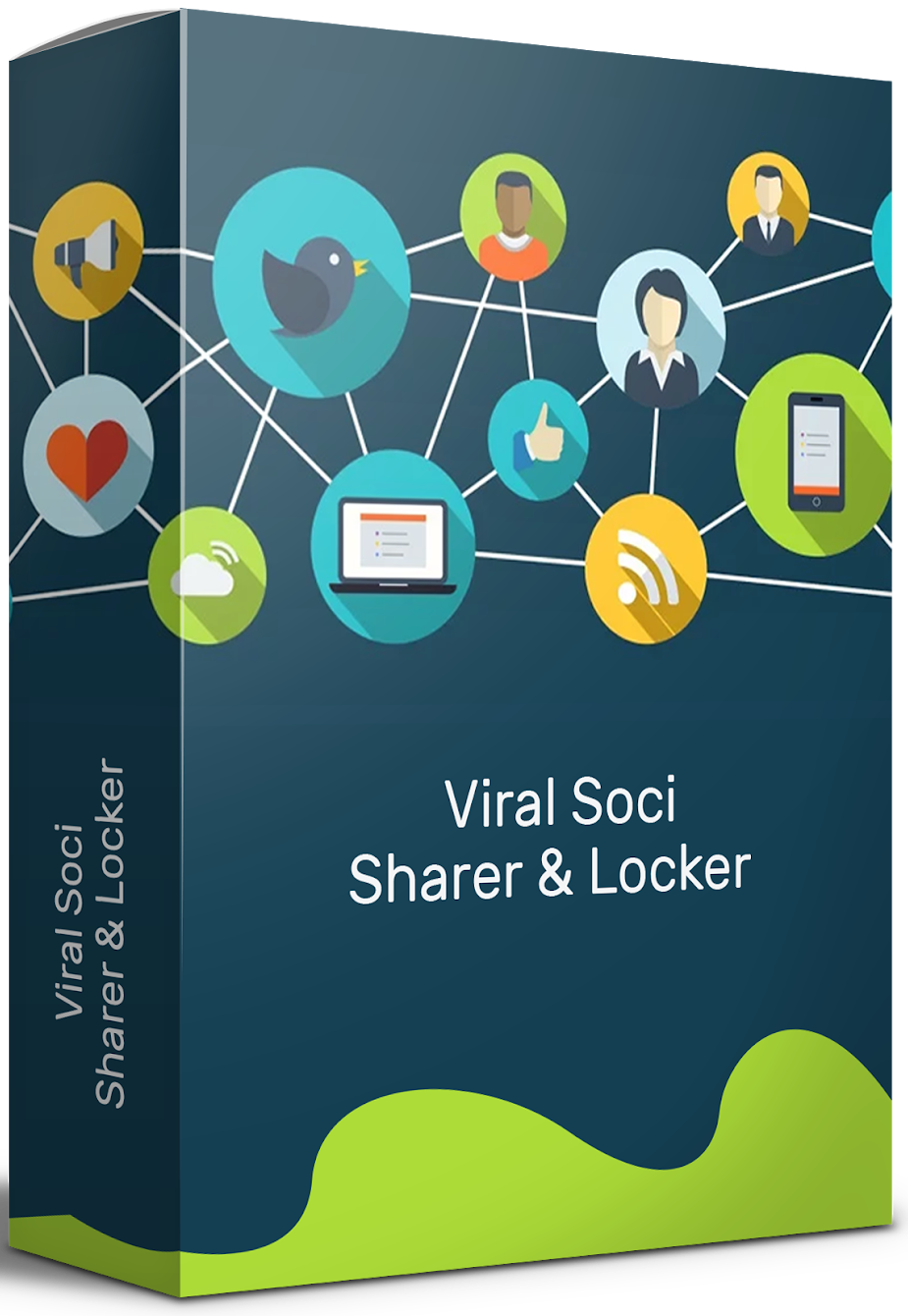 How would you like to install a premium wp plugin built with all the capabilities & necessities to get more shares into your website. This brings you more exposure on all the Social networks and gets you viral visitors on demand. There's no other sharing plugin that has the depth of options that you get from this one. Multiple Sharing Buttons, Different Display showcases, Followers buttons, Social Content Locker. 
Honestly, This is the only plugin on the market where the share buttons actually work very well. There are 44 share options and You can control how your Sharing Buttons will show up, using a specific Template, horizontal/vertical position, with or without Network name or Social Counts.
This is the best way to spread your content and increase the amount of traffic to your Website from most used Social Networks: FaceBook, Twitter, Google+, LinkedIn etc  Packed with special features that can become a dynamic tool for your social strategy. Where you can set a Delay Time or to AutoUnlock some content after a while. The Visitors may need to Share again your WebPage if you set the Locker to Reset after a certain time.
Bonus #6 – SiteClone Machine
SiteClone Machine is a PHP script which allows you to make copies, clones or archives of any website. It does not matter whether this website is made with regular HTML files or was built using a CMS like WordPress or Joomla; SiteClones clones them all!
Once a clone or copy has been created; you can choose to either browse the clone online, download it as a ZIP archive, send it by email or upload it to a remote server over FTP. With SiteClone Machine, you can start earning some bucks from web designing and smartly using this tool to jump-start the entire web design process… Not only does SiteClone Machine generate an exact copy of the site; it also rewrites all URLs to be fully relative, which allows you to use the cloned site either on a web server or locally on your computer.
Bonus #7 – WP Web Transformer
This is the all-in-one WordPress Popup plugin that transforms your website into a lead generation powerhouse. Build your email list, bigger, faster and more targeted than ever before.
You can create beautiful pop ups in minutes & start converting your website visitors into subscribers, social followers & customers.
World-class conversion optimization WordPress popup plugin with over 10+ popup display positions, 12+ different visitor behavior triggers & filters. The best thing about this popup plugin is that it has a huge library of over 100+ beautifully designed & high converting readymade templates. Features like the exit popup, opt-in popup, slide-in popup, video popup, on-click popup, social popup, embedded forms, widget boxes, info bars make it the most powerful popup & lead generation plugin.
iGramMachine is exactly that software tool. It helps put your Instagram account on autopilot, doing the liking and commenting activities for you round the clock, attracting followers to your account even when you are asleep. It's a powerful tool, but used incorrectly you could appear like a spammer and lose hard earned real followers.
=> Auto Activity: This feature helps you auto doing the liking, commenting, following, unfollow, followback, repost media, delete your media activities for you round the clock.
=> Auto Post: This feature helps you auto post on your Instagram accounts.
=> Post types: Photo, Story Photo and Video.

=> Preview post: Instagram post preview before posting in real.

=> Schedule posts: Manage your post schedule with ease, Save post: Save your posts.

=> Emojis: Supported a lot of great emojis

=> Auto Send Direct Message: This feature help you auto send message to your followers and followers on your Instagram accounts.

=> Instagram Search: You can search by username or hashtag with keyword.

=> Instagram Download: Enter Media ID or Media URL on instagram to download any video or photo very easily.

=> Proxy addition and management.

=> Target by Followers.

=> Target by Followings.

=> Target byLikers.

=> Target by Commenters.

=> Post media with carousel.

=> Post story video.
In-depth SEO analyzer, Side-by-side domain's comparisons, Whitelabeled pdf report generation, Quick and easy installation, Outstanding admin panel dashboard, Multilingual support, Multilingual SEO friendly URLs, Bootstrap responsive front end, Ninja Website Reviewer helps to identify your SEO mistakes and optimize your web page contents for a better search engine ranking. It also offers side-by-side SEO comparisons with your competitors. Analysis reports also be downloaded as PDF file for offline usage.
Bonus #10 – LinkedIn Auto Post Machine
Are you tired and finding it difficult to carry out a brand advertising campaign on linkedin for the post to linkedin every day. This simple and powerful Scripts will help you get closer to your goal. 
With just a few clicks you can create a promotion campaign on linkedin with many features available on the script will certainly give you a great experience.
 FEATURES: 
[+] Support multi linkedin accounts: helping you advertise more comprehensive
[+] Report posts: statistical success rate of the posts.
[+] Repost post: lets you automatically post back every day without having to post back.
[+] Random post: automatically selects a random profile to post in a specified time.
[+] Support multi language: makes it easy to access and use the product thoroughly.
[+] Easy customization and multi themes: helping you have more choices for the management interface to suit you.
[+] Support multi users: not only can you manage that you can share it with everyone you want.
Bonus #11 – WooCommerce e-store Builder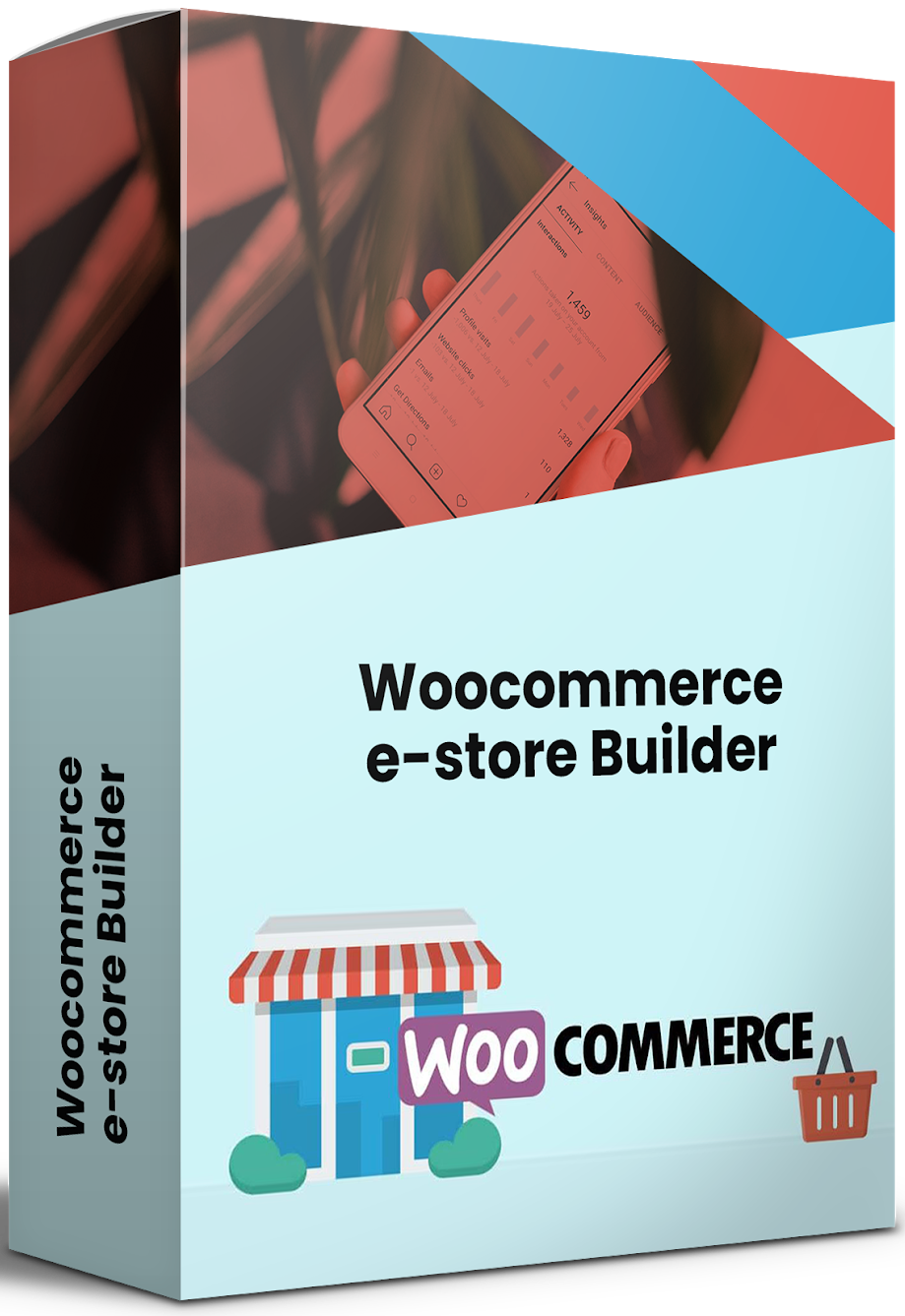 Are you looking to break into the ecommerce space and stand out but cannot bear the monthly fee on shopify then you need this Woocommerce e-store builder to design a fresh unique store with an easy peasy point and click builder that will let you stand out from other web shops by rolling your own shopping experience without lifting a finger to code.
Using this Drag & Drop e-Store Builder could not be easier. This is a dream come true for innovative creative digital publishers who want to add custom slideshows, video and other engaging multimedia to enhance the online shopping experience. If you want a professional store without shopify, then this is a must have add-on you start using to make more money, creating unique e-commerce websites using any theme you want.
Bonus #12 – Amazon Income Master
PLR video course on making money with Amazon's affiliate program! Amazon is one of the biggest eCommerce stores on the planet and if you want to make money, you have two options, it's either you sell your products there or sell other people's product as an affiliate.
Bonus #13 – Turbo Push Notifications
Allow Your Visitors to Opt-In & Re-engage Them Effectively In Just A Few Clicks!
Traffic is the life-blood of a website and if you will not maximize the chances of having your website some amount of visitors, you end up keep on marketing your site in search of new people to visit your website.

The good news is that, Turbo Push Notifications: The Only Solution You Need To Allow Your Visitors to Opt-In & Re-engage Them Effectively In Just A Few Clicks!
Bonus #14 – Facebook Photo Contest
Contest and Promotions are the best way to generate more leads and engage your fans. This photo contest will help you capture user's real Facebook email as we get Facebook Permissions before users can vote or enter into the contest. You can export the leads as CSV and use any email marketing software to promote your business / stay connected.
Here are some cool features of this application:
=> Facebook Permissions to capture real data of users.
=> Capture user's name and email even if they try to vote.

=> Share buttons everywhere ensure you go viral.

=> Download your leads as CSV [from admin panel].

=> Customizable slider images and logo.

=> Add / Remove links to social media.

=> Manual approval of entries by admin to get quality entries.

=> Add GA tracking code to track traffic.

=> Control start and end dates of your contest.

=> Declare positions using the admin panel.
Bonus #15 – Pinterest Traffic Automator
Did you know Pinterest drives more traffic than Google+, YouTube and LinkedIn combined. 
This is a tool that will pin images from your post automatically to pinterest.com. Just install and forget your Pinterest account as Pinterest Automatic will do all the pinning work for you that gets you FREE unlimited traffic on complete autopilot.