"EasyLinks" Review By SAASMantra
EasyLinks is a easy yet powerful cloud based powerful & advanced link management system that helps you to create links inside EasyLinks & also shorten, retarget & track within few seconds & few clicks. This link management tool is something all the marketers need.
This powerful app is can be used for multi-purpose such as:
[+] In Your Facebook Ads & links.
[+] Links Inside Your Video & Youtube Descriptions
[+] Links Placed on Your Blog And Banner Ads
[+] Links Inside Emails Never Have A Dead Link Again!
PRODUCT OVERVIEW
Product : EasyLinks
Niche : Software
Vendor : Karthik Ramani & Chad Nicely
Launch Date : 2020-March-25
Launch Time : 11:00 a.m EST
Front-End Price : $34 (Earlybird offer for 1st 5 hours & then price jumps to $37)
Support : https://chadnicely.freshdesk.com
Checkout How EasyLinks Is Unique & Beneficial For Your Business
 Retarget All Your Links With The Click Of A Button!
EasyLinks saves your retargeting pixels for you, so all you need to do is choose the right pixel. It will even fire off pixels on your affiliate links!
 Use a Branded Domain or You Will Be Given One By Vendor
You have two choices, you can brand the domain yourself or the vendors team will provide you with a name you can use. The team has made it easy to connect your domain with EasyLinks!
 Set Start & Expiration Dates For Your Links!
This is an amazing feature! Once your start date occurs the link goes to an active status. When the end date occurs it goes to a completed status. This way you don't lose any clicks or sales!
 Holding Pages For Your Link Phases
This is one of the most impressive things you can do with this platform. Based on the date or status you can show/put your link in a different phase.
 Track Your Actions & All Of Your Conversions With Ease!
Now it's EASY as ever to track all your actions and conversions. Its a simple little 30-second setup and you're good to go!
 Create Groups For All Your Links To Be Organised
Promotions online today require several different pages and links. Well now you can very easily keep all you pages organized by specific groups
 Cloaking Is One Checkbox Away!
If you want to hide that ugly link you can do so by clicking one little box. This will hide that link for good. No extra work is required on your part!
 Easy To Read Statistics. Identify Your CampaignsAt A Glance
The stats board makes it very easy to monitor the activity that is taking place with your links. You can even group all your links together and move them to a different status instantly!
Here Are 4 Fast Action "Snap Shots"
With EasyLinks you can very easily see all the details and demographics for your link instantly!

Unique Clicks

The Device Used

The Top Countries (Tiers)

The Browser The Click Came From
Who Should Be Using EasyLinks?

eCom Marketers & Bloggers

Affiliate Marketers

Email Marketers & Facebook Ad Experts

Youtubers & Video Marketers

Brands & Product Vendors
EasyLinks Handles Your Links In 3 Stages
You are able to create links ahead of time and place them in a pending status. The page that you have set for pending appears when the link is clicked. Once the date has been reached it will move to an active stage
When your link is in an active status that means the actual destination link that you have set will show. Once the date has expired it will resort to a completed stage. This can all be controlled from your dates.
So once your link moves from an active stage to completed it will show a completely different page. This way you are able to redirect your traffic to another offer or you are able to build a list with that traffic! Save you BIG $$$
There are 3 ways to change the stage of your link!
When you first create your link you can set the stage immediately. You can always log back into your link and change it as well
From your link bank statistics you can very easily click on the stage icon and change it instantly without having to edit the link!

When you create the link you are able to set a start date and end date. Based on those dates it will determine automatically what stage your link is in.
Checkout EasyLinks In Action
PRO's & CON's Of EasyLinks
PRO's
[+] 100% cloud based software & newbie friendly.
[+] All-in-one link management system that's Perfect for Facebook Links, Email Links,
Links On Your Blog, Video Links and so much more…
[+] Exclusive fast action snap shot features makes the software highly beneficial for your business
[+] You can create links ahead of time and place them in a pending status.
[+] EasyLinks will store all your pixels for you… making it easy to retarget. EasyLinks will also fire off before hitting an affiliate link.
CON's
[+] EasyLinks app has all necessary features & options to manage your multi-purpose links with lot of exclusive features like creating, scheduling, cloaking, tracking & retargeting options. With all these benefits, EasyLinks is free from any drawback or limitation that restricts you from using the app to reap maximum benefit from your campaigns!
EasyLinks – Pricing And Funnel Details
NOTE: Here are some Upgrade Details for your reference. You must buy the Front-End (FE) first and then you could buy any OTOs if you love.
If you buy OTOs alone, you will receive NOTHING and it takes your time to request for refund. Please remember FE is a must-have package to at least make sure the product is working well.
[+] Retarget all links
[+] Use in-house domain name
[+] Scheduling of links
[+] Powerful Analytics dashboard
[+] Holding pages for Link Phases
[+] Create groups
[+] Link Cloaker
[+] Split Testing
EasyLinks PRO with Developers license
[+] Basic Features +
[+] Link sequence
[+] Pro rotator
[+] Developers License
EasyLinks Marketers Version
[+] OTO 1 Features +
[+] Paid Traffic
[+] E-mail module
Links are the backbone of the web & to manage the links effectively is a challenge that lot of online businesses face & few o them fail in this too. Ineffective link management can cause a lot of damage to your business as it can drastically drop your conversions & sales.
[+] Your blog or websites can be marked as malicious by search engines.
[+] Your Ads might not reap the expected ROI
[+] Your emails can land in your customers spam folder & so on..
Not anymore! EasyLinks is your saviour with an all-in-one multi-purpose link management system in the software, EasyLinks can be a winner for your business with it's exclusive benefits. Secure Your Copy NOW & start Linking your biz!!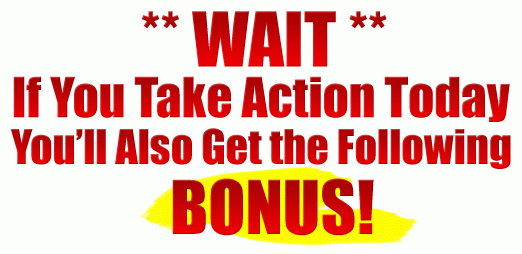 It has been going on for several years but only a small percentage of online marketers that try it are successful.While we cannot be specific about why exactly people fail, it is safe to say that mistakes are being made which are leading to niche website owners to give up.You may see people in the Internet marketing space claim that it is no longer possible to make a good profit from niche marketing
A lot of people who try to sell anything online simply are not doing a good job of it.This is the main reason why the vast majority of people trying to sell affiliate products simply can't make a living off their online marketing.The whole idea of "build it and they will come" is just a pipe dream. It may have worked 10 years ago. But it doesn't work today. There's just simply too much competition out there.
Email marketing for business isn't a new concept, and it has been proven to be one of the best marketing tactics for return on investment.
With more than 205 billion emails being sent and received every day if your business isn't taking advantage of this powerful and massive marketing channel, then you are missing out on a highly effective way to reach your target audience.
Unfortunately, many businesses still haven't taken advantage of this powerful marketing tool for their business, either because they don't know how, or they haven't recognized the many benefits they can gain from email marketing.
It doesn't matter what kind of business you're in, if you aren't able to generate new leads and turn them into paying customers, your company will never succeed.
You need to be constantly bringing in new customers if you want your business to thrive.Generating more leads is anything but easy and if you don't have a solid marketing strategy that will drive more traffic to your website, you'll never be able to generate the leads you need for your business to succeed.
The Internet is a big place that continues to grow at a substantial rate and diversify every year.There are currently over 4 billion users on the Internet today, and more than 1.95 billion websites that, as an Internet business owner you'll have to compete with.
In today's 24/7 connected world, getting in front of the right customers at the right time can be a challenge.By taking the right actions today, you can start to turn your Internet business around so that you can achieve success.