"CopyBlocks" Review By SAASMantra
CopyBlocks is a cloud-based self-writing A.I-based software that uses advanced marketing technologies like A-I-D-A & P-A-S that generate guaranteed-to-convert copies in very little time. With CopyBlock, you can create and sell copy for Sales Pages, Social Ads, Websites, Blogs, and Company Profiles.
Whatever the business niche is, CopyBlocks creates custom content to fit the bill. The Artificial Intelligence-powered tool generates high-level human-like copies. The built-in text expander explains the summary in a long, logical & interesting manner compelling visitors to read. It also increases SEO rankings & the trust factor.
CopyBlocks helps you write the perfect marketing copy every single time using different tones, angles & skills to suit your needs. It also helps you reach out to global audiences with its one-click translation feature that lets you translate copies to 120+ Languages and much more…
Watch CopyBlocks In Action
PRODUCT OVERVIEW
Product: CopyBlocks
Niche: Software
Vendor: Ifiok Nkem
Launch Date: 2021-September-10
Launch Time: 11:00 am EST
Front-End Price: $47
Refund Policy: 30 Days Money Back Guarantee Policy 
Support Desk: https://support.copyblocks.ai
Create Next-Gen Converting Marketing Copies In 3 Simple Steps
Enter Your Product Name & Description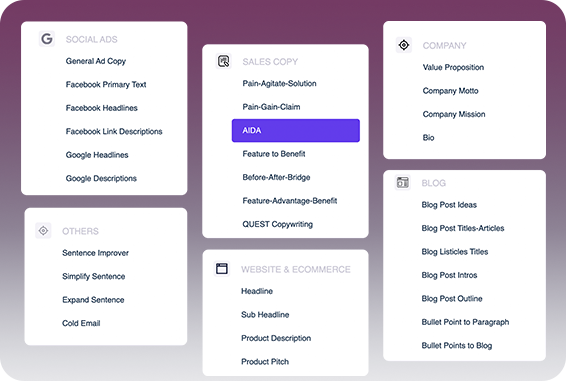 Select The Type Of Marketing Copy & Tone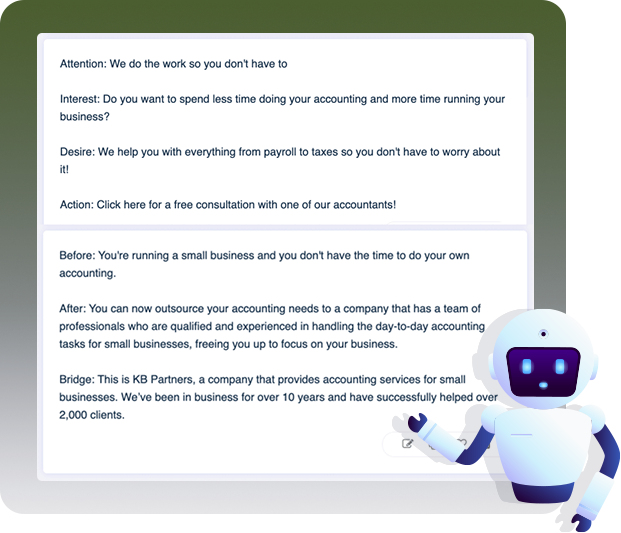 Generate 100% Original Marketing Copies
Here's A Glimpse Of The Features Of CopyBlocks
50+ Copywriting Skills With Human-Like A.I.
⇒ The A.I.-powered tool generates high-level human-like marketing copy… so similar to the work of expert copywriters that it is impossible to tell the difference.
⇒ With one click you can get a marketing copy that boosts your page visits & sales.
Expert Marketing Using AIDA Framework
⇒ CopyBlocks understands the psychology of buyers & creates marketing copy that follows their cognitive methodology… making sure it works every single time!
⇒ Now, you don't need to be an expert to create expert-level marketing copy.
Persuasive Writing Using PAS Framework
⇒ CopyBlocks simplifies the uphill task that is content creation… required across digital platforms.
⇒ It builds communication on the Problem-Agitate-Solution method increasing overall persuasion of the marketing copy.
Better Marketing Copy With The Content Improver
You can insert pre-written content & let the app rewrite it in a way that makes it attractive, better-sounding & converting.
Longer Text With Built-In Sentence Expander
The text expander explains the summary in a long, logical & interesting manner compelling visitors to read. It also increases SEO rankings & the trust factor.
Perfect Title With The Headline Expert
⇒ Make the headline of your marketing copy eye-catching & relatable to make sure that your target audience actually reads the rest of the marketing copy.
⇒ Now you don't have to research or think of headlines that will "work" because you can simply click a button and generate them in a jiffy!
Quick Translator
Now reach out to global audiences by simply pasting content & selecting the preferred language… within seconds generate your marketing copy in an entirely new language.
Higher Rankings Using The Keyword Generator
⇒ Now enjoy higher SEO rankings all thanks to our surferseo.com integration.
⇒ It is a built-in association that helps optimize your content to pop up higher when searched across engines.
Effective Brand Voice Courtesy Tone Adjuster
⇒ Set the tone for your content just the way you like it.
⇒ Serious for grim situations, fun for festivities & lots of other options to suit every occasion.
Higher Rankings Using The Keyword Generator
⇒ Now enjoy higher SEO rankings all thanks to our surferseo.com integration.
⇒ It is a built-in association that helps optimize your content to pop up higher when searched across engines.
Who Is CopyBlocks Useful For?
Copywriters & Content Marketers
Online Coaches & Presenters
Influencers & eCom Marketers
Agency Owners & Website Owners
Product Vendors & Affiliate Marketers
Social Media Marketers & Lead Generation Experts
CopyBlocks – Pricing And Funnel Details
NOTE: Here are some Upgrade Details for your reference. You must buy the Front-End (FE) first and then you could buy any OTOs if you love.
If you buy OTOs alone, you will receive NOTHING and it takes your time to request for refund. Please remember FE is a must-have package to at least make sure the product is working well.
⇒

Unlimited Copies.

⇒ Unlimited Projects.
⇒ Unlimited Downloads.
⇒ A.I Training – Train the AI to write the way you want it to write. This A.I can learn. This is done by giving the AI examples of how it should write.
With this upgrade, you get access to

More Copy Categories:

⇒ Email Writer (Sales & Cold Emails).
⇒ Sentence improver.
⇒ Simplify Sentence.
⇒ Expand Sentence.
⇒ 20 new categories coming in the next few months.
⇒ Faster speed of copy generation.
⇒ Graphics design software – turn your marketing copies into graphics.
⇒ Priority VIP support.
Agency Dashboard & 'Done For You' Copywriting Agency Package
⇒ Client/Team Access
⇒ Everything you need to start a widely successful copywriting agency business;
⇒ Stunning ready-made video Agency website.
⇒ Irresistible Proposal (Ms. Word & Powerpoint).
⇒ Highly optimized cold call Email Sequence.
⇒ Pimped-to-sell Telemarketing scripts for videos.
⇒ Print-ready commercial Graphics templates for video services (business card, letterhead, invoice, trifold brochure).
⇒ 4 DFY Facebook ad creatives.
⇒ DFY web banners & google ads.
⇒ DFY legal contract vetted by an attorney.
Digital Marketing Agency Success
⇒ Get 10 New State-of-The-Art Agency Kits in One Awesome Package.
⇒ Done-For-You Websites, Proposals, Graphics, Contracts & More Designed To Skyrocket Your Results.
⇒ Access to 10 software apps you can use to deliver the services.
⇒ Bonus: Exclusive Rights To Use OUR Testimonial & Case Studies to Impress YOUR Clients.
⇒ Bonus – Free hosting for your agency websites.
⇒ Bonus: Vendors' 'Tested-and-Trusted' List Of Service Providers For Drop services.
PLUS as a launch special bonus… Get 10 'Done for you' animated agency sales videos for each of the 10 niches. Each video comes with;
⇒ Professional video slides.
⇒ Proven to convert sales video script.
⇒ Real human voice-over.
Reseller to 6 Apps + CopyBlocks
⇒

Resell CopyBlocks & Keep 100% of the profit.

⇒ Admin Panel To Create & Manage Users (FE).
⇒ Done For You Marketing Kit.
⇒ Training & Bonuses.
⇒ All the server & hosting requirement is taken care by vendors on their super-fast Amazon cloud.
⇒ All the support is taken care of.
⇒ Vendors will pay for all credits your users will consume.
⇒ Plus Unlimited Reseller rights to 6 premium apps.
Any Internet Marketer regardless of the niche, who wants to generate consistent income by selling their own products & services or affiliate offers needs high converting content. CopyBlocks generates the high converting marketing copies that you need from scratch to match your product, your keyword, and your niche.
CopyBlocks is NOT a simple article spinner or just another content generator. It uses machine learning to generate original 'Plagiarized-Free Content' each time you wish to generate top-quality copy for your needs. So, nothing is "rewritten" or "spun". Get Started Now!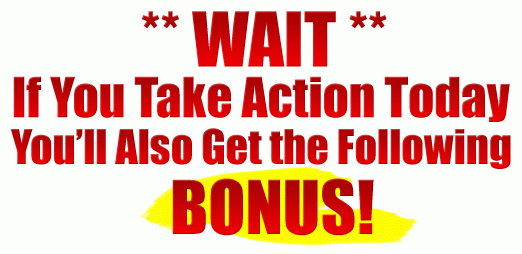 Note: Access To The Special Bonuses Will Be Delivered In Your JVZoo Portal & CopyBlocks Members Area
Bonus #1 – 7 Days Product Creation Blueprint
Making money online (or even offline) is all about selling! It's either you are selling a product or a service. Selling a service will require you to first learn a skill before you can start getting people to pay you for it. 
On the other hand, creating a product has been a struggle especially for beginners until now… Create Your Own Digital Product In 7 Days!
This eCourse contains a turbo strategy showing how you can create your own digital product in 7 short days. No special skills are required, everything you need is laid out step by step in this course. And when you take action on this page today, you get your FREE instant access delivered within your account.
Bonus #2 – 99000+ PLR Articles (Master Resell Rights Included)
Fill your eBooks or reports with content automatically regardless of your niche… Get instant access to a vault of 99,000+ premium PLR articles.
You can use or sell as-is, you can spin content from them, you can rebrand and sell as your own product, in fact, you get FULL rights to use them however you wish to.
Immediately you take action on this page today, you get it delivered right inside your members' area.
Bonus #3 – Develop Copywriting Skills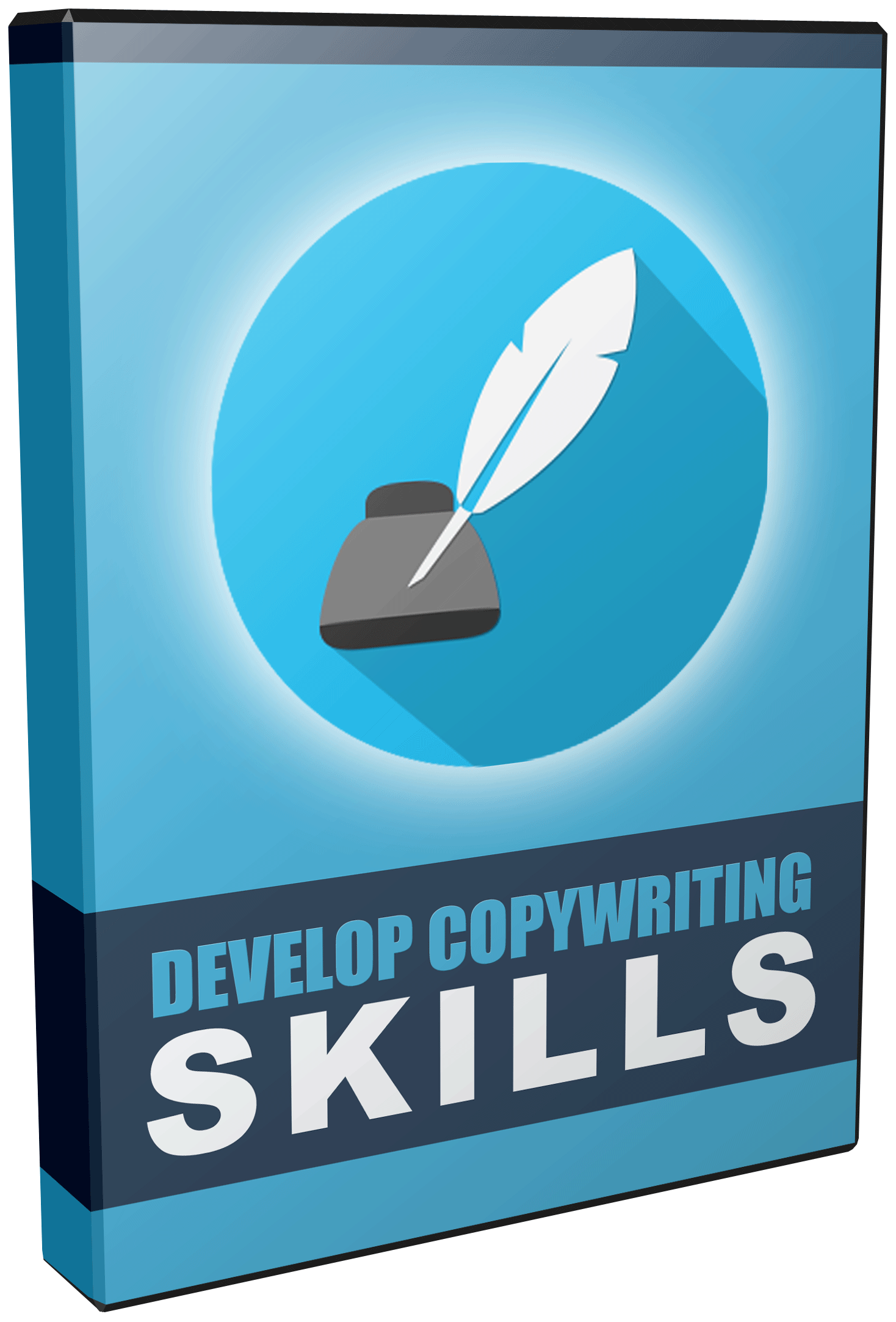 Develop Your Copywriting Skills to Sell More of Your Product Notes!
The biggest copywriting mistake people make is thinking that they are their own audiences. A lot of people don't understand or don't read their copy from the perspective of their audience.
Copywriting is important because it's a process that goes through what we, in marketing, call "the sender who encodes a message in a way that hopefully will get decoded by the recipient in the same way, or the way it was intended to."
The problem is oftentimes when people write copy, we're so married with our own product. We're so married with our own books if we're writing books. We're so married to what it means to us that we don't really think about how that message when we code it – meaning what words we choose to put on paper or what words we choose to put in a video and other kinds of sales presentations – will be decoded by the recipient.
Bonus #4 – Content Marketing Boosters
Find out how using other forms of media in your content marketing plan can drastically boost your results!
Content marketing is all about creating high-quality, relevant content that your prospects will respond to, but don't be fooled; there are more ways to build successful campaigns than just with article or blog content.
When just starting out in content marketing, you'll likely hear that your focus should be on creating content that will drive the most traffic to your website, maximizing your exposure, but if you want to build truly successful campaigns, you must make sure that your campaigns convert that traffic into either return customer's, leads, or sales.
If you are basing your content marketing on articles alone, you should consider switching gears, and start focusing on additional content formats that will generate a positive response from those who visit your site. Providing prospects with different content types will satisfy all visitors, rather than those who only wish to read text-based content.
So, what do you need to do? You need to jack your campaigns up so that you are tapping into all of the most powerful content formats and really drill down into what your niche market really wants from you.
Bonus #5 – Secrets To Profitable & Effective Outsourcing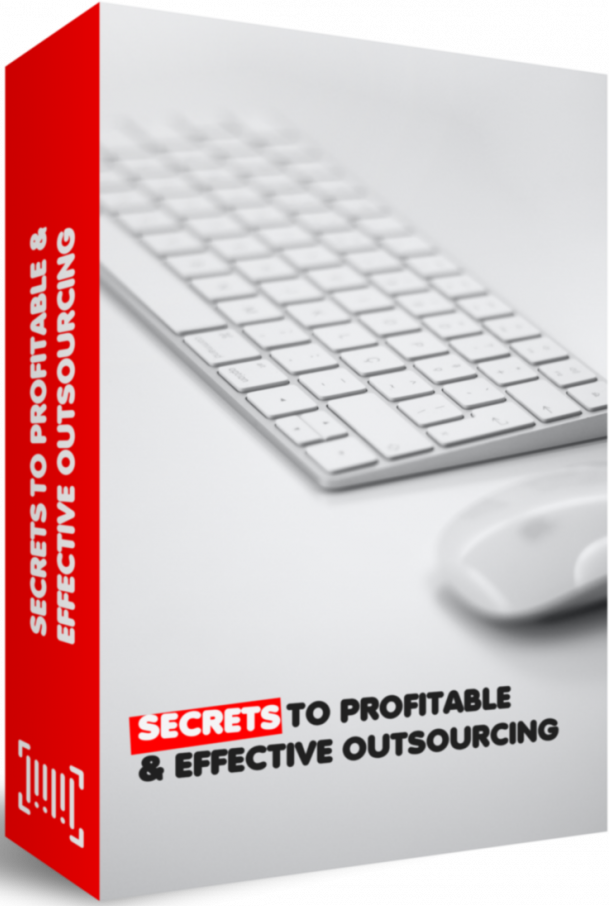 Discover The Secret Strategy To Profitable & Effective 'Outsourcing.' Learn how the big boys do it . . . And Save Yourself Time & Money!
This course exposes a ninja approach to outsourcing that'll save you both time and money and at the same time make you more productive.
You'll learn;
⇒ How to Know When You Should Outsource
⇒ How to Identify Projects for Outsourcing
⇒ Everyday Tasks You Should Consider Outsourcing
⇒ Things to Consider Before Outsourcing
⇒ How to Avoid an Outsourcing Catastrophe
And more . . .
Get your FREE access today, by taking action on this page!
Bonus #6 – 100 Mobile Web Templates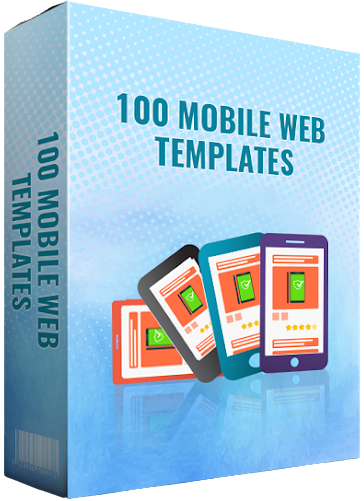 The importance of having a mobile responsive website has gained tremendous grounds since the latest update from Google. If your website is not working well on mobile devices, then your business is heading in the wrong direction. If you faced this problem, then you can take a deep sigh of relief.
The web templates that you get are fully web responsive. This package includes hundreds of additional mobile website templates that you can use and provide services to clients needed to take your business to cerebral.
Bonus #7 – Get More Eyes On Your Content
Learn the 8 Ways to Get More Eyes On Your Content!
If you are a blogger or website owner, chances are you need to have many people to see your content and invite them to your offers whatsoever.
The thing is that, even if it is very simple to hear, but sometimes content marketing is not very easy to do.
Well, the good news is that inside this product is a video guide that will help you boost your content marketing efforts.
Bonus #8 – Make Your Subject Lines Standout
Learn the Techniques to Make Your Email Subject Line Stand Out Multi-Media!
The money is in the list. And if you are building your email list today, the next question is that, are your email series get opens?
Your subject line will certainly stand out, and your email will be opened if you make your email unique, useful to the reader, and focused on what the reader either needs to know or wants to know.
Maximize your email marketing efforts by simply having the highest results that you haven't experienced before.
Bonus #9 – Content Engage Plugin
Attracting more visitors with the right title!
Content is king and it is true. The thing is that, if your content is not that attractive and influencing to read, your audience will just ignore your content.
Blog title really has the power to influence your audience to attract them to read your content and if you are not using the right title, you will miss the chance.
Get the most engagement and views to any post or article with this plugin that ranks various titles and images, then AUTOMATICALLY delivers the top performers: conversions and free traffic on steroids!
Bonus #10 – X-Treme List Build Plugin
For running businesses, email lists are very important. Businesses and individuals use email lists in a variety of ways.
With this ultimate bonus package, you can easily start creating engagement with your new leads by making your landing page memorable and enjoyable.
Bonus #11 – Curation Hero
Unleash Viral Content On Unlimited Fan Pages & Domains Curate Trending Topics & Tap Into Millions Of Buyers Simple Drag & Drop To Create Unique Content In Minutes!
Bonus #12 – WP In-Content Popup PRO
WP In-Content Popup Pro is a new plugin that lets you create attention-grabbing pop-ups within your content.
You can trigger in-content video popups, image popups, text popups, or content popups which you can use to showcase your product, article, or even your profile.
Additionally, you can add a secondary content popup that can contain opt-in forms, buy buttons, or social sharing icons.
This will help boost your traffic, sales, and email lists.
Bonus #13 – Social Media Viral Content Builder For WordPress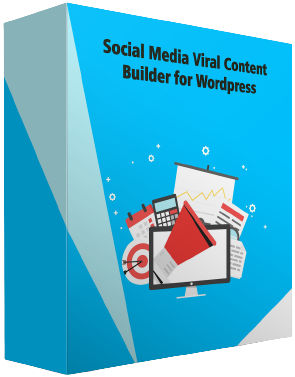 Get ready to rocket your content into the viral stratosphere. This automated plugin developed for WordPress can hide any content so that in order to read it the user must share it via social media channels. This has the potential to bring much more traffic to your content and turn it viral.
Bonus #14 – Promoting Your Site Successfully
Promoting your site to countless masses has become the need of the hour for every marketer today. So, inside this package, you will get all the essential information that will help to promote your site in an easy manner.
With the help of this package, you will learn site promotion basics, how to use directories, Meta tags, and keywords, building reader loyalty, building links, creating and promoting a series of return visits, use network exchanges for successfully promoting your business website or the marketing pages.
Bonus #15 – 100k Adsense Blueprint
How to Start Earning CONSISTENTLY From Google Adsense Starting Today…
Google Adsense still remains one of the most popular and most lucrative ways people are making money online, you sure don't want to be left out!
This course is a complete step-by-step blueprint and it's a guaranteed recipe for success even for a granny, lol! 
Pick up CopyBlocks today, and get your FREE access IMMEDIATELY!